Outfit Your Agent In Stylish Combat Gear In The Division 2 Outguard Apparel Event
Lock and load, Agents, it's time to go clothes shopping. The Outguard Apparel Event launched in Tom Clancy's The Division 2 on December 22, and is scheduled to run January 11, 2021. During the event, you'll have your chance at collecting 24 new apparel items to outfit your Agent with, including four full named cosmetic outfits, and a unique and exclusive Ballistic Helmet.
According to the official announcement, the Outguard Apparel Event is open to all Division 2 players who own Warlords of New York, and who have also completed the New York campaign. The various apparel items are contained in Apparel Caches placed throughout the city, and require keys to open them for looting. These keys can be obtained via SHD leveling (one key earned for every four SHD levels), by purchasing them with Premium Credits, or by having them gifted to you from your friends and fellow in-game Agents and clan members. Season Four Pass owners automatically receive three keys, and all Agents who log in during the event will receive one key to get you started.
The 24 apparel items you'll be able to collect during the event will feature items that combine into four matching outfits, named Coyote, Grizzly, Hawk, and Mongoose. Specific info was not released for each individual clothing set, but judging by the photos, each set seems to be comprised of headgear, shirt, gloves, pants, footwear, an LBE (Load Bearing Equipment) harness or tactical vest, and face masks. The photo below shows the four complete sets, and they are also shown in the official announcement.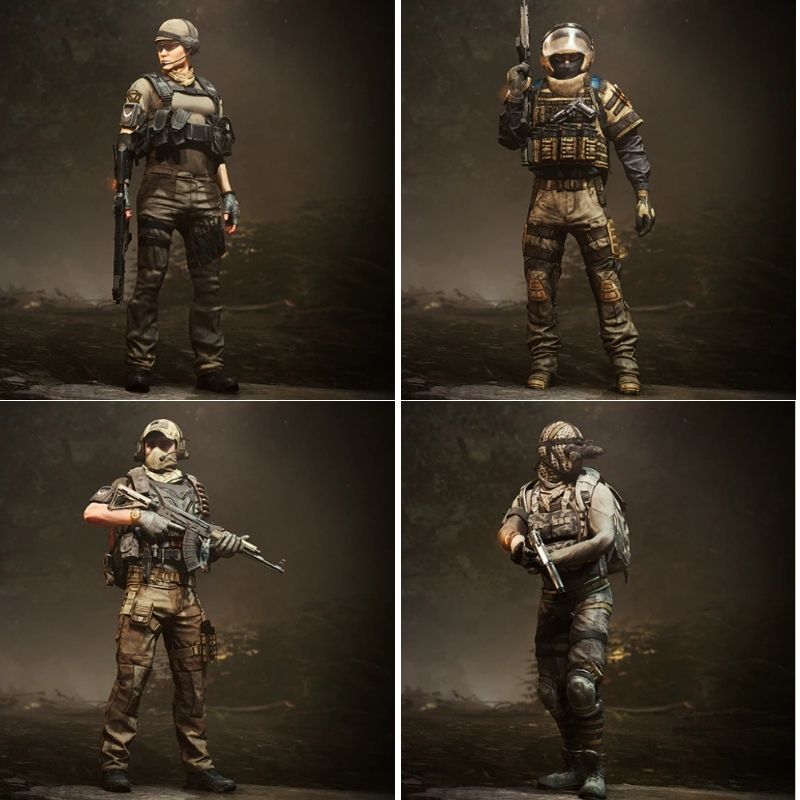 For a much closer look at the Apparel event items, check out popular YouTuber PHXGaming's channel. They have an excellent New Apparel Event Outguard video posted in which all the clothing sets are featured and described in detail from in-game. PHXGaming's video shows the items on a male Agent, and sadly, this author was unable to locate an Apparel event video showing the female perspective.
If you manage to collect all four Apparel event clothing sets, you will be gifted an additional reward, the exclusive Ballistic Helmet (article feature photo), which includes an attached full face mask and goggles, an attachment for NVGs (night-vision goggles), and a flashlight attachment. According to the announcement, this item "will no longer be obtainable after the event ends on January 11, 2021."
Click over to the official announcement for details on the Apparel event phases, then log in and get busy securing these items for your Agent while there's still time.
Source: Read Full Article