Outriders: Drop Pod Resources Guide
Drop Pod Resources are an end game currency that becomes available once you complete Outriders' main campaign. Drop Pod Resources are a rare material that can only be earned by completing Expeditions, the time trial activity that unlocks once you beat the game. These materials are incredibly valuable for buying powerful weapons and armor and are required to participate in the highest Challenge Tier Expeditions. Here's everything you need to know about farming and spending Drop Pod Resources.
What Are Drop Pod Resources For?
Drop Pod Resources are a form of currency you will have access to after finishing the campaign. Drop Pod Resources has two uses: buying gear from Tiago, and accessing specific expeditions.
Tiago becomes a vendor once you've finished the story. He can be found sitting near Bailey in any camp and offers an assortment of gear that can only be purchased with Drop Pod Resources. His dialogue can be somewhat misleading, but all you need to do is select the "Good. Then let's hit the road" option. This will open up his unique shop.
Tiago offers two categories of gear: regular and elite. The regular gear will always scale to your average item level, though you'll often find upgrades for any slots you're wearing that are underleveled. All of the gear in his regular shop (except for pistols) costs the same amount of Drop Pod Resources, which increase with each item level you go up. Use these items to fill in when you have a piece that has fallen considerably behind.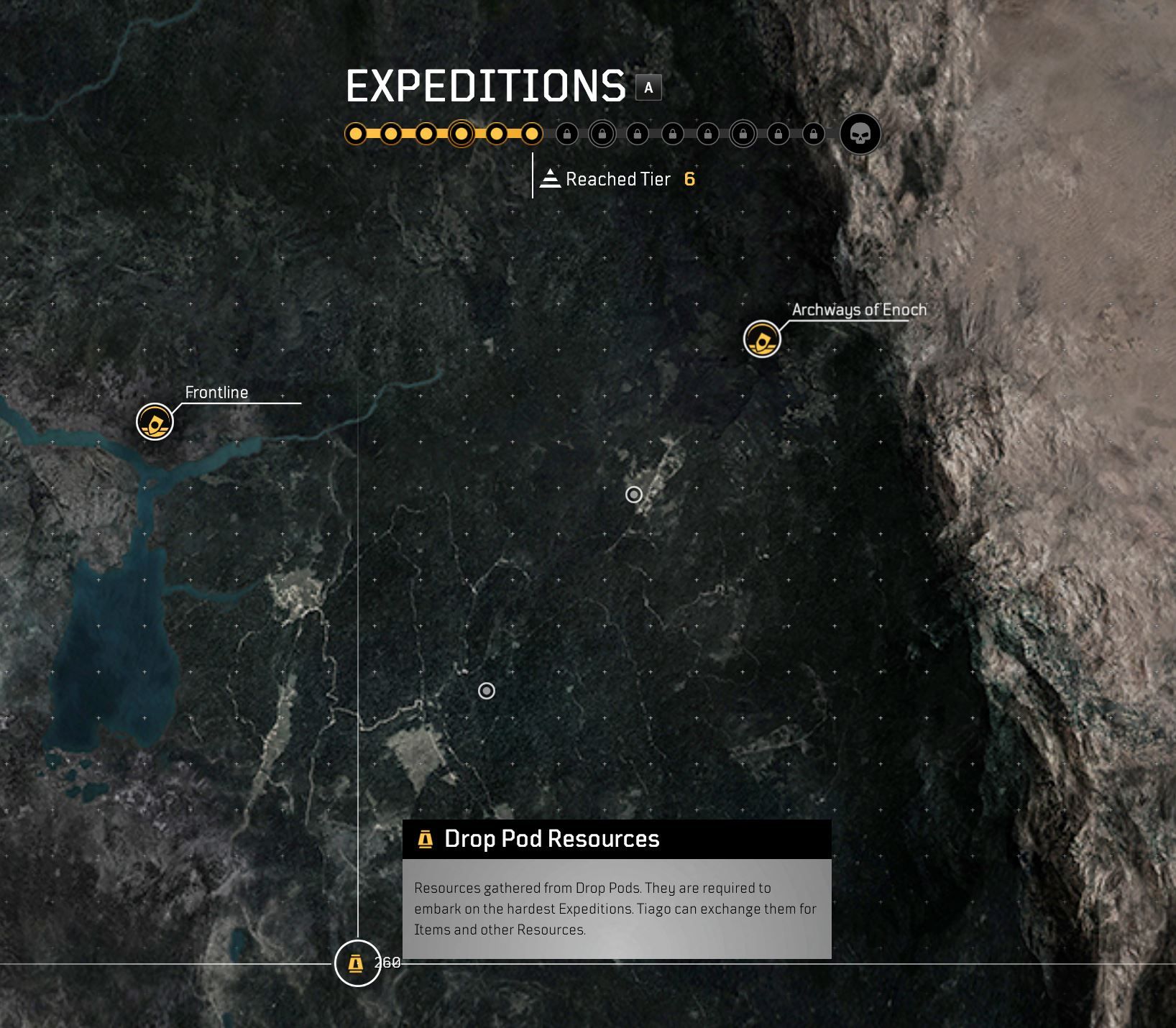 The elite shop is filled with legendary weapons and armor. This gear is set at a fixed price of 3,616 Drop Pod Resources until you complete a Challenge Tier 10 Expedition. At that point, the gear will scale up from level 45 to level 46 and the price will increase to 6,176. For this reason, it's best to purchase any legendaries with mods you want to unlock before completing a Tier 10 Expedition for the first time.
The other use for Drop Pod Resources is accessing the final four Expeditions. While the randomized Expeditions are free, the most challenging Expeditions will cost some amount of Drop Pod Resources every time you run them. The first paid Expedition you will have access to is called The Drought Palace. This expedition only unlocks after completing your first Challenge Tier 4 and costs 60 Drop Pod Resources. Colosseum unlocks at Challenge Tier 8,  Scorched Lands unlock at Challenge Tier 12, and the final mission, Eye of Storm, unlocks at Challenge Tier 15. You'll need to spend Drop Pod Resources every time you run these unique Expeditions, so make sure you save at least 60 for these missions.
How Do You Earn Drop Pod Resources?
There are two ways to acquire Drop Pod Resources: earning them through completing expeditions and trading for them with vendors.
Every time you complete an Expedition, you will be rewarded with some amount of Drop Pod Resources. The amount you will receive scales based on the current Challenge Tier of your Expedition and the highest Challenge Tier you've achieved. Therefore, completing Expeditions on the highest Challenge Tier possible will earn you the highest amount of Drop Pod Resources. You easily farm additional resources by dropping down the Challenge Tier to Tier 1 and quickly running through one of the shorter Expeditions like Boom Town and Stargrave. Keep in mind, however, that your completion time does not matter, while your Challenge Level does.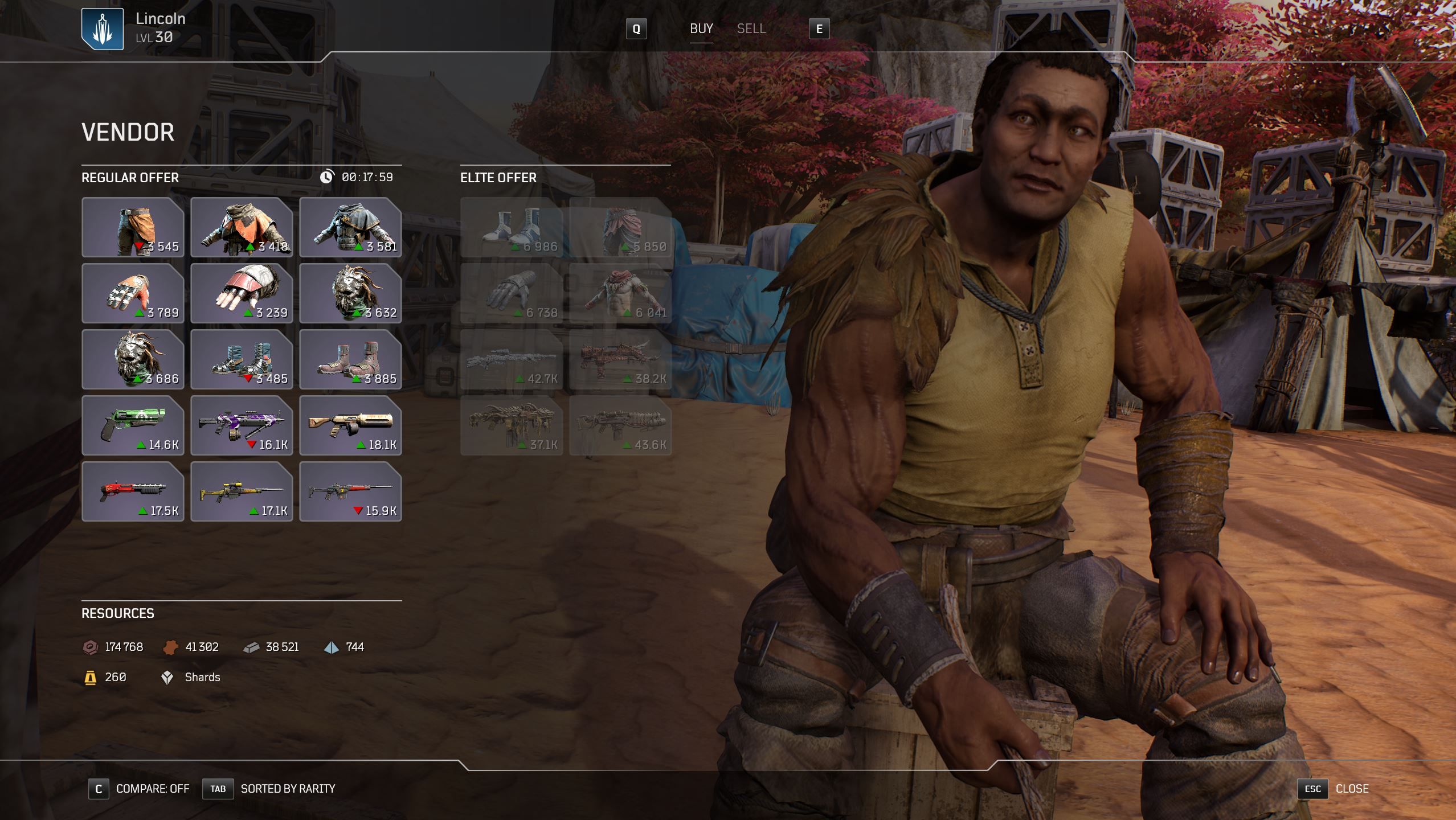 The other method for acquiring Drop Pod Resources is through trading with vendors. There are two vendors you'll need to trade with in order to generate Drop Pod Resources with this method, but luckily they are always next to each other. First, visit Bailey and sell any unused gear you have for scrap. You can then trade Bailey all of your scrap for titanium. Bailey will offer you five titanium in exchange for 1,625 scrap.
Next, visit Tiago and click on the "Sell" tab. Here you can sell Tiago your titanium for Drop Pod Resources at a rate of one titanium for two Drop Pod Resources. If you hold "D" or right on the left stick you can buy Drop Pod Resources in multiple stacks.
A popular farming method for Drop Pod Resources involves running short Expeditions like Boom Town on the lowest Challenge Tier. While you'll only earn the mininum amount of Drop Pod Resources for completion this way (somewhere aroun 25), you'll quickly and easily gather 10-20 pieces of gear. Selling all the gear from a single run should net you somwhere between 25k-50k scrap, which can then be traded to Bailey for 80-160 titanium. Then, the titanium can be traded to Tiago for anywhere between 160-320 Drop Pod Resources. Until you are able to efficiently farm the highest Challenge Tier Expeditions, this is by far the fastest way to earn Drop Pod Resources. This will allow you to buy atleast one item from Tiago's shop after every Expedition, or a legendary item after 9-13 Expeditions.
Next: Outriders Complete Guide And Walkthrough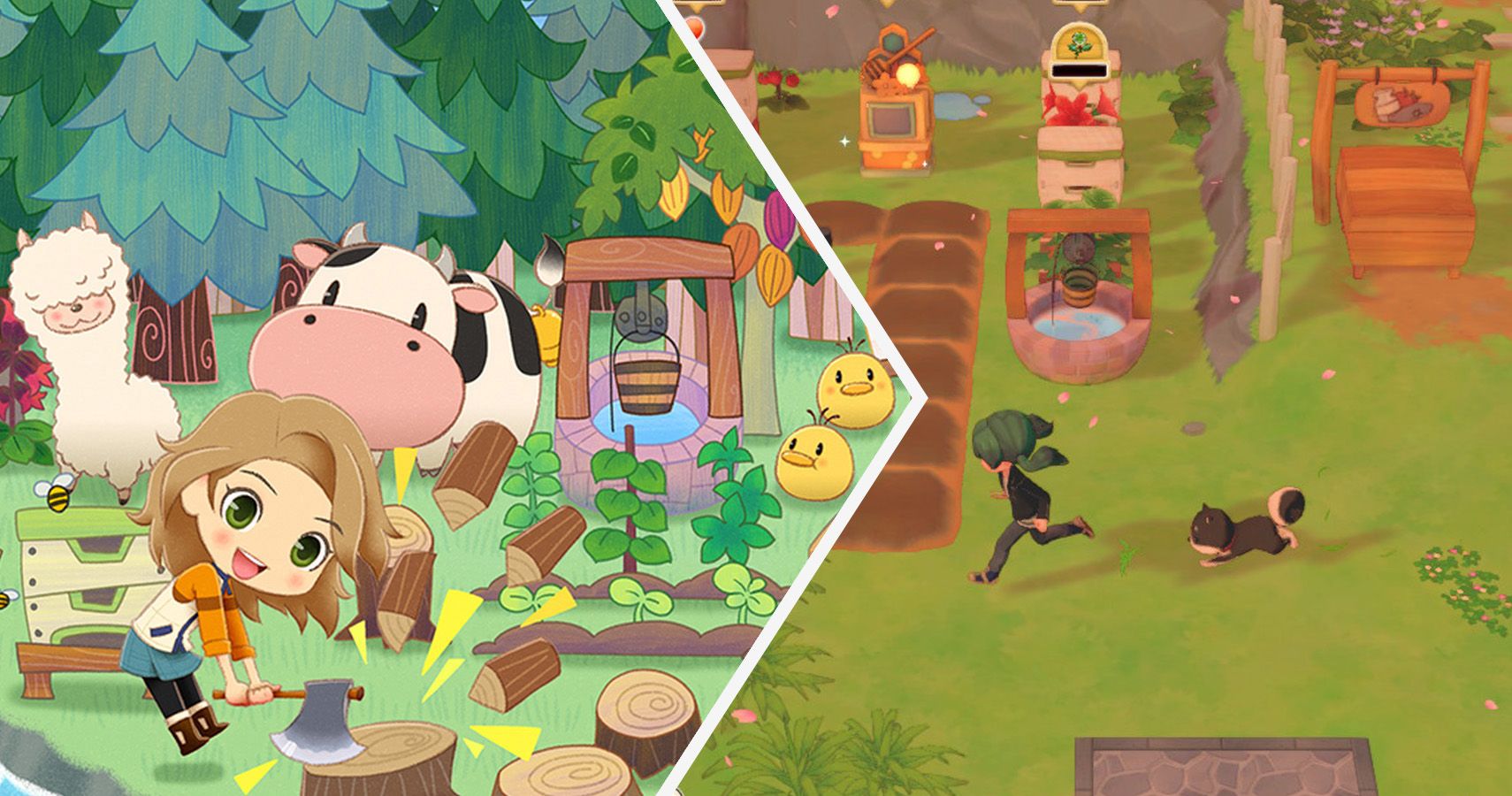 Eric Switzer is the Livestream News Editor for TheGamer as well as the lead for VR and Tech. He has written about comics and film for Bloody Disgusting and VFXwire. He is a graduate of University of Missouri – Columbia and Vancouver Film School. Eric loves board games, fan conventions, new technology, and his sweet sweet kitties Bruce and Babs. Favorite games include Destiny 2, Kingdom Hearts, Super Metroid, and Prey…but mostly Prey. His favorite Pokémon is Umbreon.
Source: Read Full Article