PAX East 2022 Was A Refreshingly Intimate Affair Between Players And Indies
PAX East was held at the Boston Convention and Exhibition Center this weekend for the first time since March 2020. Developers, players, and publishers returned, not in droves, but with tentaiveness. Despite vaccine and mask requirements at the convention center, the COVID-19 Pandemic is very much not over, and its impact on the event was unmistakable. Major publishers like Sony, Nintendo, Bungie, and Square Enix were a no-show, and even the biggest presentations in the main theater, like The Gearbox Show, had plenty of empty seats.
Though a considerably smaller show than years past, PAX East 2020 was refreshingly intimate. Without the major spectacle and opulence, the show was able to get back to basics, in a sense. This weekend was all about discovering new indie games. It wasn't the most exciting year at PAX, but it was everything PAX is meant to be.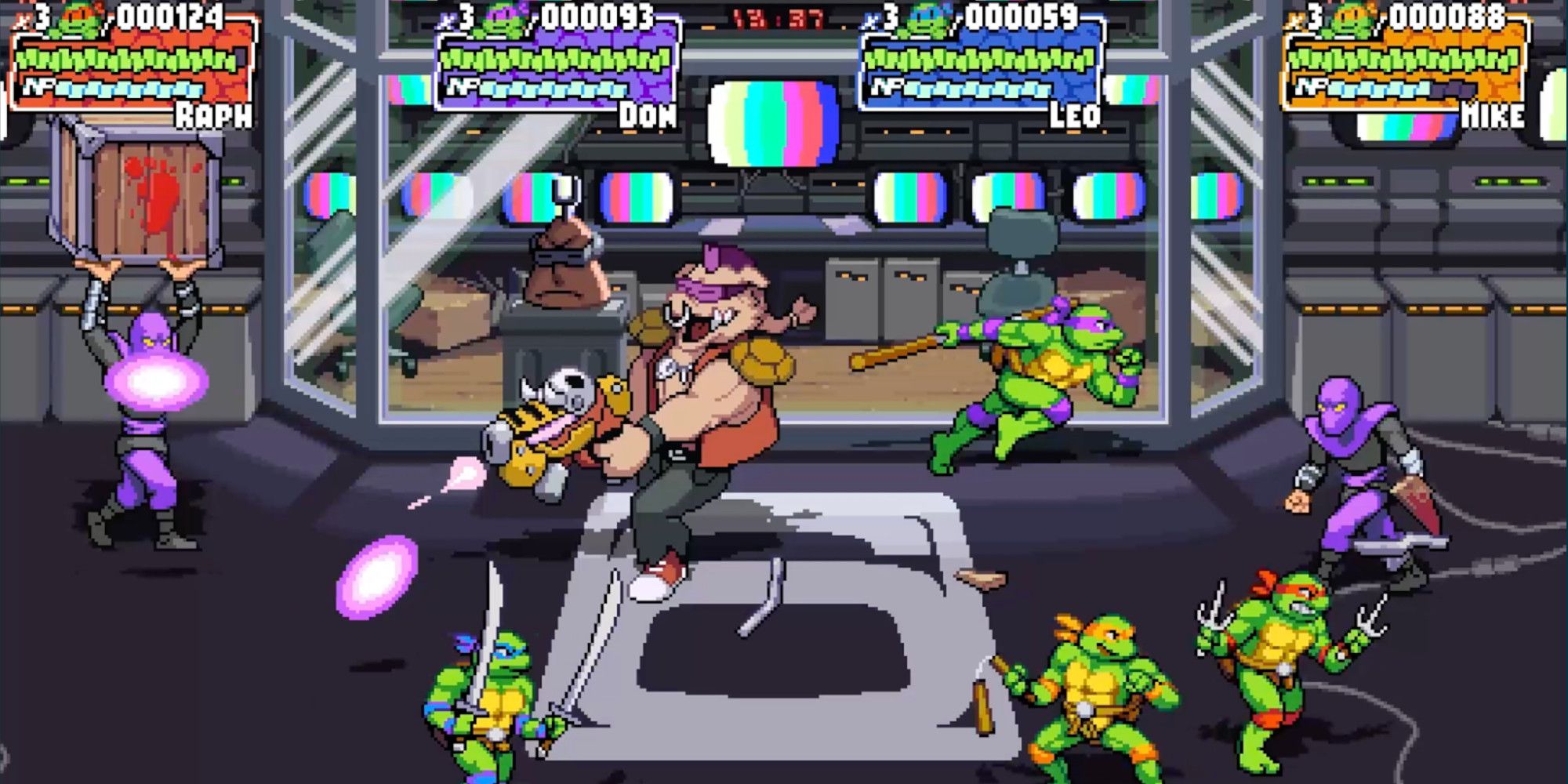 It was certainly difficult to ignore how many of the usual suspects were missing. Gearbox had one of the biggest booths and the only games it was demoing were games that were already available, like Tiny Tina's Wonderland, Tribes of Midgard, and Have a Nice Death. Larian Studios had an elaborate booth for Baldur's Gate 3, but the demo that was available to play didn't have any new content that isn't currently available in the game. Devolver Digital was there showing off Cult of the Lamb and Terra Nil, among others.
Tiny Build had the biggest booth, with games like TinyKin, Hello Neighbor 2, Potion Craft, and Rawmen on display. Focus Home brought Evil West to show off for the first time, while YSBRYD brought World of Horror to show off for the umpteenth time. Thunderful's booth featured LEGO Bricktales, and Apogee brought its hot new boomer shooter, Turbo Overkill. If you were looking for 2022's big blockbusters like Saints Row, Starfield, Pokemon Scarlet & Violet, Gotham Knights, or God of War Ragnarok, you weren't going to find them.
Without any big triple-A games, there weren't a lot of big concentrations of players waiting in line like there usually are. There were some big groups that formed were around Tiny Build, Gearbox, and Nimble Neuron's 2020 battle royale MOBA Eternal Return, surprisingly. For the most part, attendees were spread out around all the various indie developer booths, small publishers, and PAX Rising showcase, exploring the show floor and discovering new and exciting games.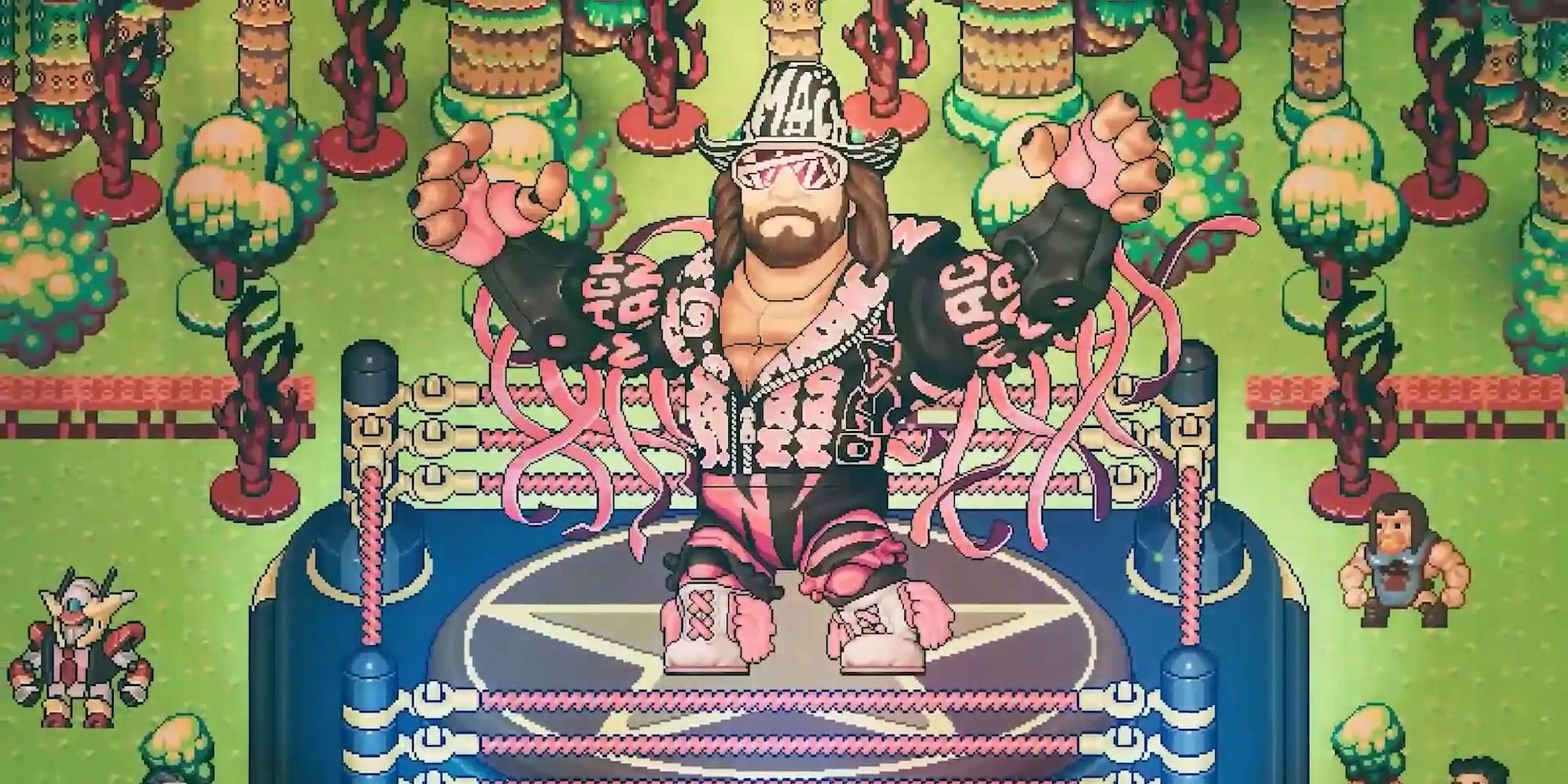 I found a lot to love at the show this year. Horror publisher DreadXP made its convention debut this year with a selection of new and upcoming horror games that impressed me a lot. I had a blast with WrestleQuest, and classic turn-based RPG about professional wrestling, and I saw some promising projects in the PAX Rising showcase, including Hostile Mars, an open-world, base building, tower defense game that looks like a cross between Satisfactory and Dungeon Defenders. I walked up to more booths to play games I'd never heard of than any PAX before, and I could tell a lot of people were having the same experience.
Another advantage of the smaller turn-out was the almost complete absence of brands. PC gaming hardware and peripheral companies like BenQ, Intel, Gunnar Optiks, and PNY were there, but I didn't see the mass of unwelcome brands that usually clog up the show floor. There weren't any credit card companies, no massage guns, and only one gaming chair booth (Yogibo bean bags, and they're comfy as hell). I didn't even see a single energy powder for sale. The only big brand there was Excedrin, and it was giving away headache medicine and free hand massages next to the PAX Arena, so I'm inclined to give them a pass. There were shopping booths selling retro games and boutique tabletop accessories as you might expect, but for once PAX didn't feel that infiltrated by the capitalists.
I like a big show full of reveals and hot demos. I'm sad that E3 isn't happening this year, and I'd love to see shows like PAX pick up the slack. I would hate to see the big publishers bow out of live events and conventions entirely, because I still think there's a lot of social value to in-person events.
At the same time, I have to admit that, thanks to its smaller scale, PAX East 2022 was quaint, almost old-fashioned, and I had a great time. Some were surely disappointed that there weren't more high-profile games to play, but if you took the time to look around and see what was there, I guarantee you would have found something exciting.
Source: Read Full Article