People Are Modding Their Own Cats Into Stray
Stray is an absolute hit, and it's no wonder why. Who doesn't want to roam around as an adorable feline? However, PC players have managed to find something even better than playing as the game's protagonist – playing as your own cat.
Stray's Nexus Mods page is full of creations that change the appearance of the game's nameless hero. In doing this, players are able to make their very own furry friend the star of the show, in what is perhaps one of the most adorable modding trends we've ever seen.
You can see how these mods have flooded the community as soon as you enter the Nexus Mods page for Stray. Just a few hours since the time of writing, user Larame was the latest to jump on the bandwagon, adding their cat Dio to the roster.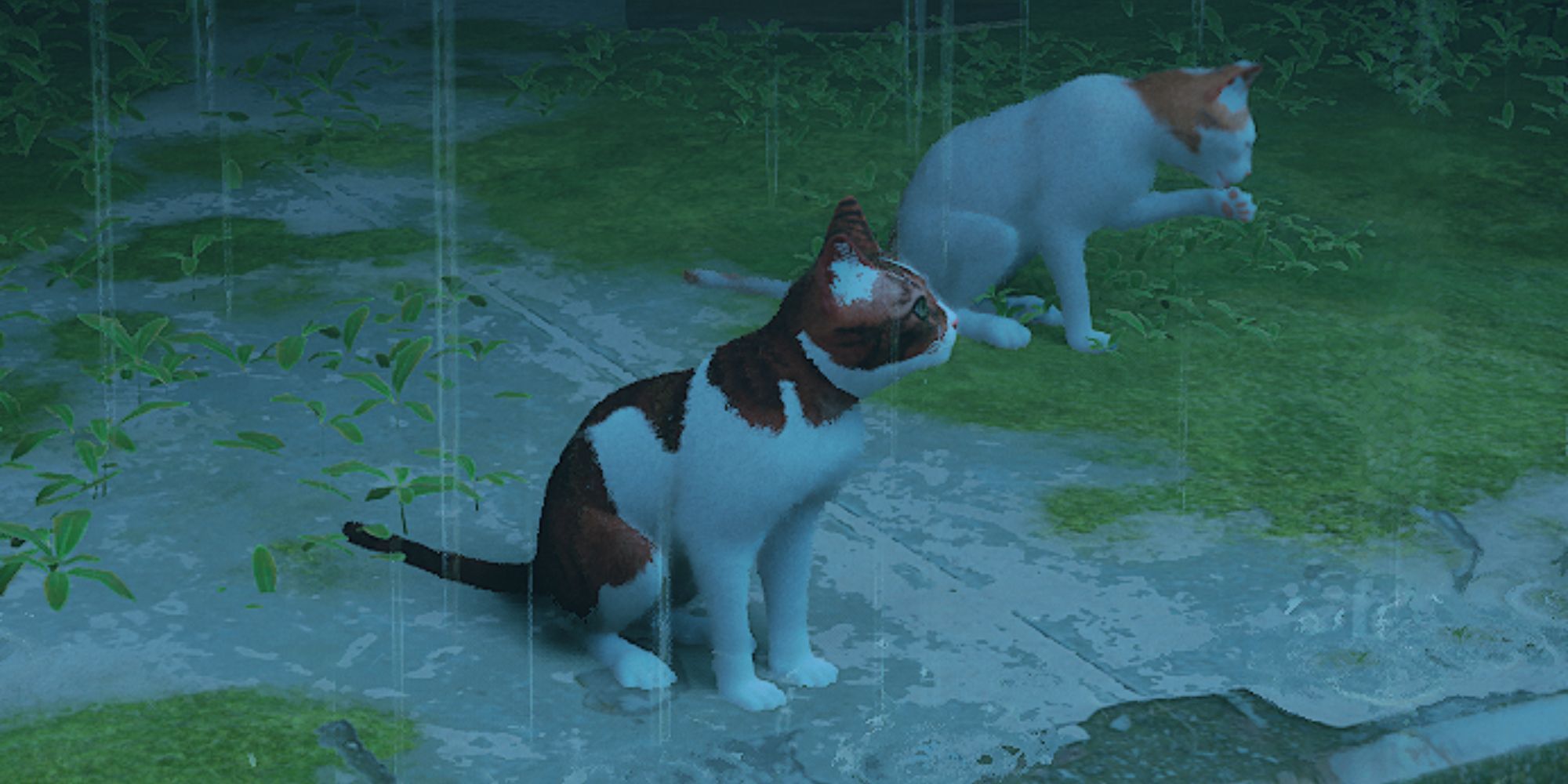 Some users have been especially busy, such as Norskpl. This modder has released eight aesthetic upgrades for the game, changing the breed of the main cat completely. They also appear to be taking requests, in case you want to see your best pal in Stray too. But even if you can't get someone to help you out, Norskpl's preexisting collection already gives you a lot to choose from, with multiple versions of black cats with different coloured eyes and markings available.
Sir_galahad172 has also been incredibly active, adding mods that both change the cat's breed, and give it various accessories. Through these mods, you can do everything from play as a siamese cat, to walk around with an eyepatch and newsboy cap. Oh, they also made it possible to play through the whole game as a horrifically deformed CJ from GTA: San Andreas. You know, if you're looking for something particularly wild.
However, if you don't want to wait around for a mod that looks like your own feline friend, you're in luck. Vivi's Cat Customisation lets you make your own four-legged hero. The mod includes six presets designed by Vivi, as well as instructions on how you can modify that cat however you wish.
Stray is out now, available on both PlayStation and PC.
Source: Read Full Article