Rain Games Announces Teslagrad 2
Rain Games announced on its website today that Teslagrad 2 is in development, which will deliver a sequel to the critically-acclaimed indie game from 2013. No release date for the sequel was announced, nor was there any mention of which platforms would be receiving the follow-up title.
Head of Rain Games Peter W. Meldahl revealed in the website post that a second installment had been "rattling at the back of my mind for 6 years," and admitted that he had kept some of his best ideas for Teslagrad 2 whilst working on other games. Meldahl also addressed how well received Rain Games' first indie title was back in 2013, and stated how the fans had shown keen interest in a sequel.
Teslagrad 2 will follow its exploration-based predecessor layered with Metroidvania style, and will carry forward the game's magnetic physics. The second installment is expected to retain the visual aesthetic of the first game, and build upon the mechanics that attracted its fanbase. Rain Games has stated that the sequel will level up by including new "additions" to the game, that will create enough distance from the first title whilst retaining all its treasured notes.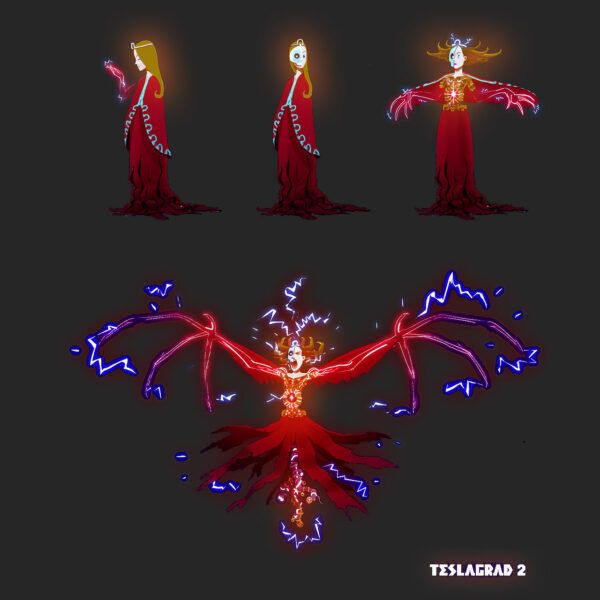 Its electric abilities and magnetic physics earned Teslagrad its accolade of over 1.7 million copies sold, inspiring other 2D exploration games such as Hollow Knight. The original title – that also serves as a puzzle-platformer – was praised for its nostalgic score and hand-drawn artwork that featured some head-scratching puzzles to solve. The announcement of a sequel has left fans overjoyed enough to start using phrases like "we are TeslaGLAD," and showed interest in the enhanced horror ambience reflected in the sequel's official promo images.
Combining the inventor's name Tesla and the Slavic word Grad (meaning city), Teslagrad 2 will be set in the uncharted region of Wyrmheim; a setting inspired by the developers' home in Norway. The region will be home to Nordic runes and carvings made by vikings, that is expected to ready the environment for more electric-charged mechanics that animate the local wildlife and other characters featured in the concept art images.
Rain Games has been working on 2 other titles this year: Mesmer that is said to be set in the same Old Europe setting as Teslagrad with its iconic, steampunk style, and Girl Genius: Adventures in Castle Heterodyne; a Kickstarter project that will let you play as Agatha Heterodyne as you explore the mysterious Castle Heterodyne.
Source: Read Full Article