Retro Bowl: How To Quarterback Sneak
As Retro Bowl continues to climb the App Store charts, more and more people are enjoying the wonderfully old-school football game. Featuring graphics similar to the classic Tecmo Bowl — but with modern touch controls — it's easy to get hooked on building a championship team. Retro Bowl doesn't feature any sort of tutorial, so many of the more nuanced gameplay mechanics can easily go unnoticed. For example, players can run the ball with their quarterback — a play call that many users didn't even know existed.
Running a QB Sneak isn't exactly a great way to pick up big yards. Quarterbacks in Retro Bowl tend to be slow and are prone to fumbling the football. But, if you think you've got the next Lamar Jackson on your team, you can opt for a quarterback sneak by following these simple steps.
You'll first want to drop back to pass like you would on any other play. This will pull up the curved, dotted line that indicates where the ball is going to be thrown. But instead of dragging your finger backward to put more muscle into the pass, drag your finger closer to the quarterback. Once you get close enough, the dotted line should disappear.
When that happens, release your finger from the screen and your QB will start running with the ball. As previously mentioned, these guys are extremely likely to fumble and are usually pretty slow — be smart when letting them run the ball!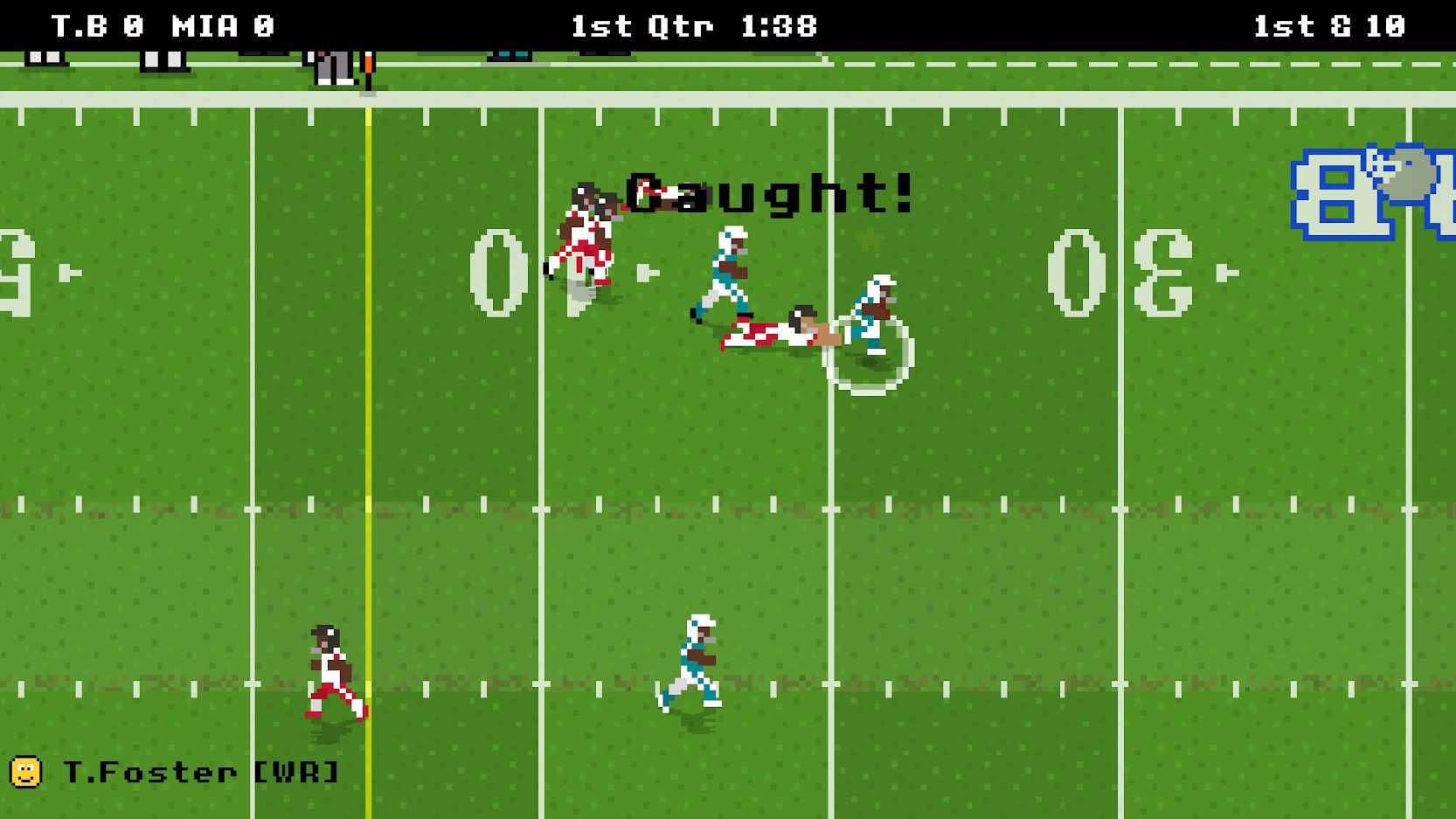 The best way to take advantage of your newfound ability to scramble is when running out the clock at the end of a game. Dropping back with the QB before taking off into a run wastes more time than handing it off to your RB, is safer than throwing the ball, and — so long as you dive before getting tackled — is a great way to make sure your offense stays on the field when the game ends.
Retro Bowl is now available for iOS and Android devices. The first few games of the season are free, but after that you'll have to pony up $0.99 to keep playing. It's one of the most entertaining sports games on mobile phones and is well-worth a purchase.
Source: Read Full Article