Retzi Leads Apex Legends Team To Twitch Rivals Victory
Team Retzi managed to clutch first prize in the Twitch Rivals Showdown North American Apex Legends tournament, edging out the victory against a slew of talented rosters. Retzi is a professional Apex player for Sentinels, but due to the draft-style selection process in Twitch Rivals, he was split from his regular teammates (Senoxe and Zombs) and instead combined forces with fellow Twitch streamers Aniemal and GaLm.
(Warning: Loud volume/explicit language)
As shown in the clip above, the last game was an intense battle for all of the marbles – a whopping 10 of the 20 total teams were eligible to win the entire tournament upon a first-place finish in the final game. Although Retzi was responsible for most of the team's leadership and damage, it was female Apex streamer Aniemal who delivered the final killing blow on Fnatic's talented Wraith player, iShiny.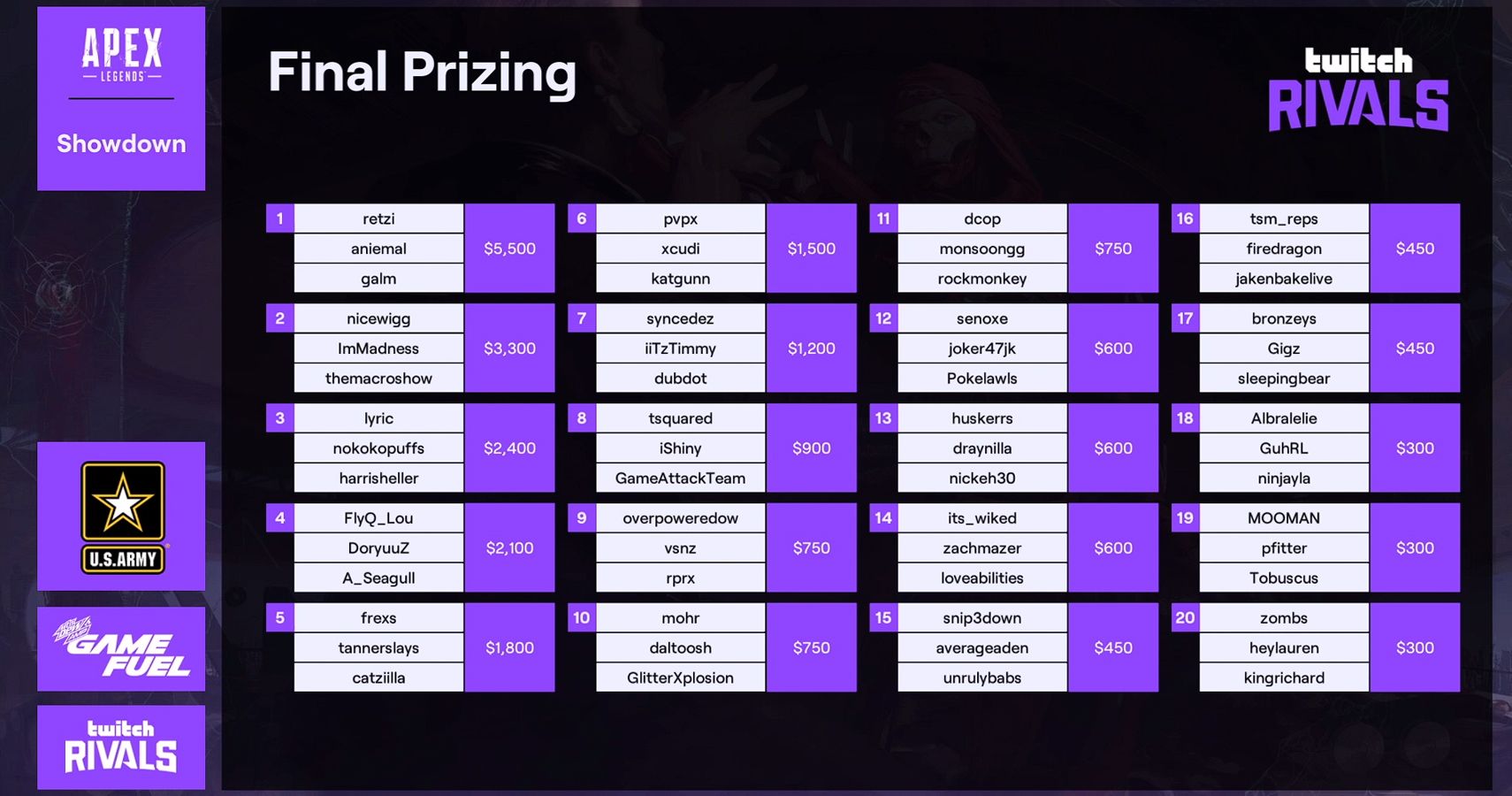 The tournament boasted a total prize pool of $25,000 for North America as well as another $25,000 for the European Twitch Rivals counterpart tournament (which occurred 4 hours prior.) The Russian lineup that made up Team Xaniya convincingly took home first place in the EU tournament, 2 of the 3 members hailing from Luminosity Gaming.
Although Team Retzi ending up walking away in first place, most of their points came from their consistent placement around the top 5 throughout the whole day, finally winning the 7th match to secure their overall victory.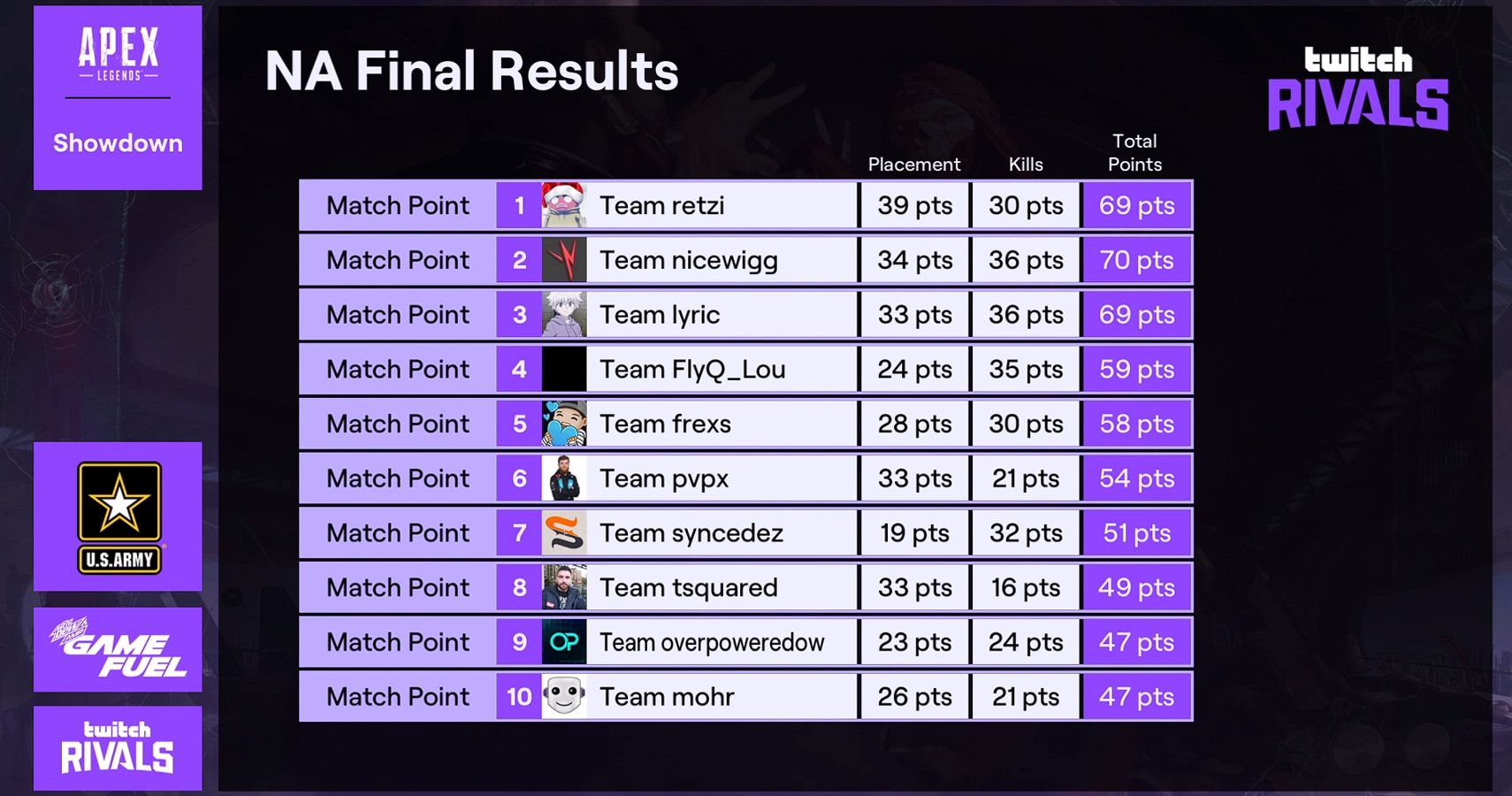 Their team surprisingly finished in 5th place regarding total eliminations and tied for 2nd in overall points, but winning the final game was all that mattered in the end.
The following "winners" interview was pretty entertaining, featuring both Retzi and Zombs (whose team came in dead last.) Both players delivered some dry comedy throughout the short interview, keeping things light for the broadcast.
The Apex pros have settled into a Sentinels team house located in Austin, Texas – both joking about how neither have had any interest venturing outdoors.
It isn't easy for a team to come together and win a competitive tournament with minimal practice together, not to mention not even knowing each other very well in the first place. Congratulations to Retzi, Aniemal, and GaLm for their victory in Twitch Rivals this year.
Source: Read Full Article