Riot Will Unveil Legends Of Runeterra Expansion Worldwalker On Friday
Legends of Runeterra is a digital card game similar to Hearthstone or Gwent, but the Riot Games-developed title is based on its uber popular League of Legends universe and was aimed at bringing in new collectible card fans. Free-to-play and launched in spring 2020, the mobile and PC title has done pretty well with critics and players alike. Now Riot will unveil Legends of Runeterra's next expansion later this week.
The next expansion is called Worldwalker and will introduce four new champions. These will be all-new Runeterran champions with special deck building rules and new keywords. Worldwalker will see the addition of more than 65 collectible cards and the launch of The Patch of Champions 2.0.
Fans can learn more about Worldwalker as Riot will be hosting a stream this Friday at 5pm BST / 6pm CET / 12pm EST / 9am PT. In the livestream the developer is set to reveal Worldwalker's trailer for the first time, upcoming schedule, and running through a dev Q&A.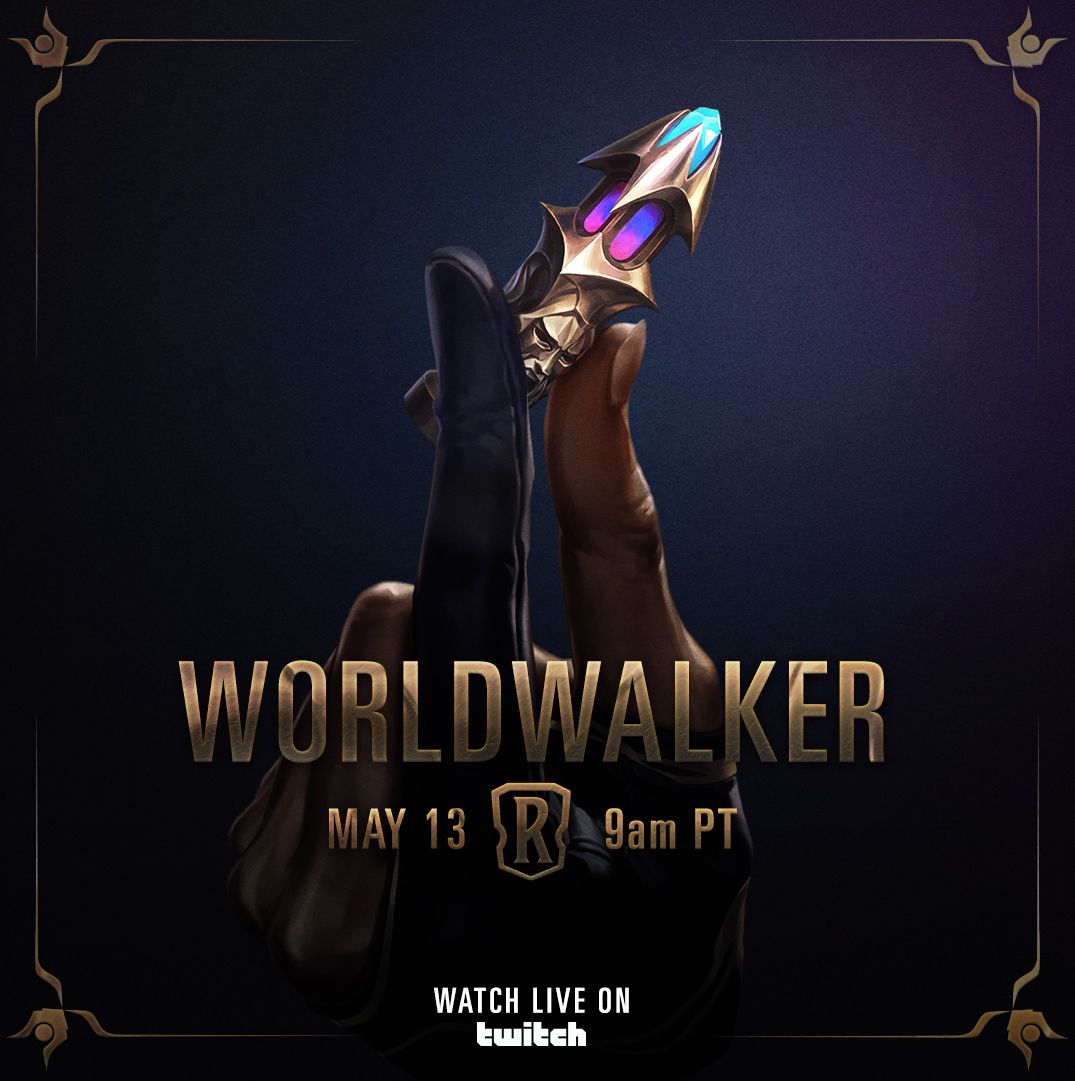 Prior to this latest expansion, there have been a number of new sets related to three major regions: Call of the Mountain, Empires of the Ascended, and Beyond the Bandlewood. But following the release of the last region, Riot has begun to launch standalone expansions for both PvP and PvE of Legends of Runeterra. The last set came in Feb 15 this year with A Curious Journey for Beyond the Bandlewood.
The live interactive stream coming on May 13 will be an hour long and viewers will be able to "directly influence the first card reveals of the season", according to Riot. "Mid-way through the reveal stream, we'll have a short intermission where we'll be joined by Worldwalker design leads RiotIAmWalrus & Tyler Morgan to provide some extra background on Worldwalker and answer some questions from the community!" the presser adds.
There will be more reveals as Riot gears up for the release of Worldwalker later this month. Those wanting to tune in to the live reveal should follow Riot's Legends of Runeterra account on Twitch.
Source: Read Full Article