Riot's Project A May Officially Be Called "Valorant"
Rumors are circulating that Riot Games' highly anticipated take on the competitive first-person shooter, code-named Project A, is going to be called Valorant. Fans supposedly caught onto this fact when Riot recently filed for a trademark on the word "Valorant," speculating that this would be Project A's true identity.
Indeed, a trademark search finds that the rumors are true. As of February 20th, Riot Games officially filed for a trademark on the title. Although there has been no official announcement confirming the title of Project A, there is little doubt Valorant is the name of an upcoming title from the studio.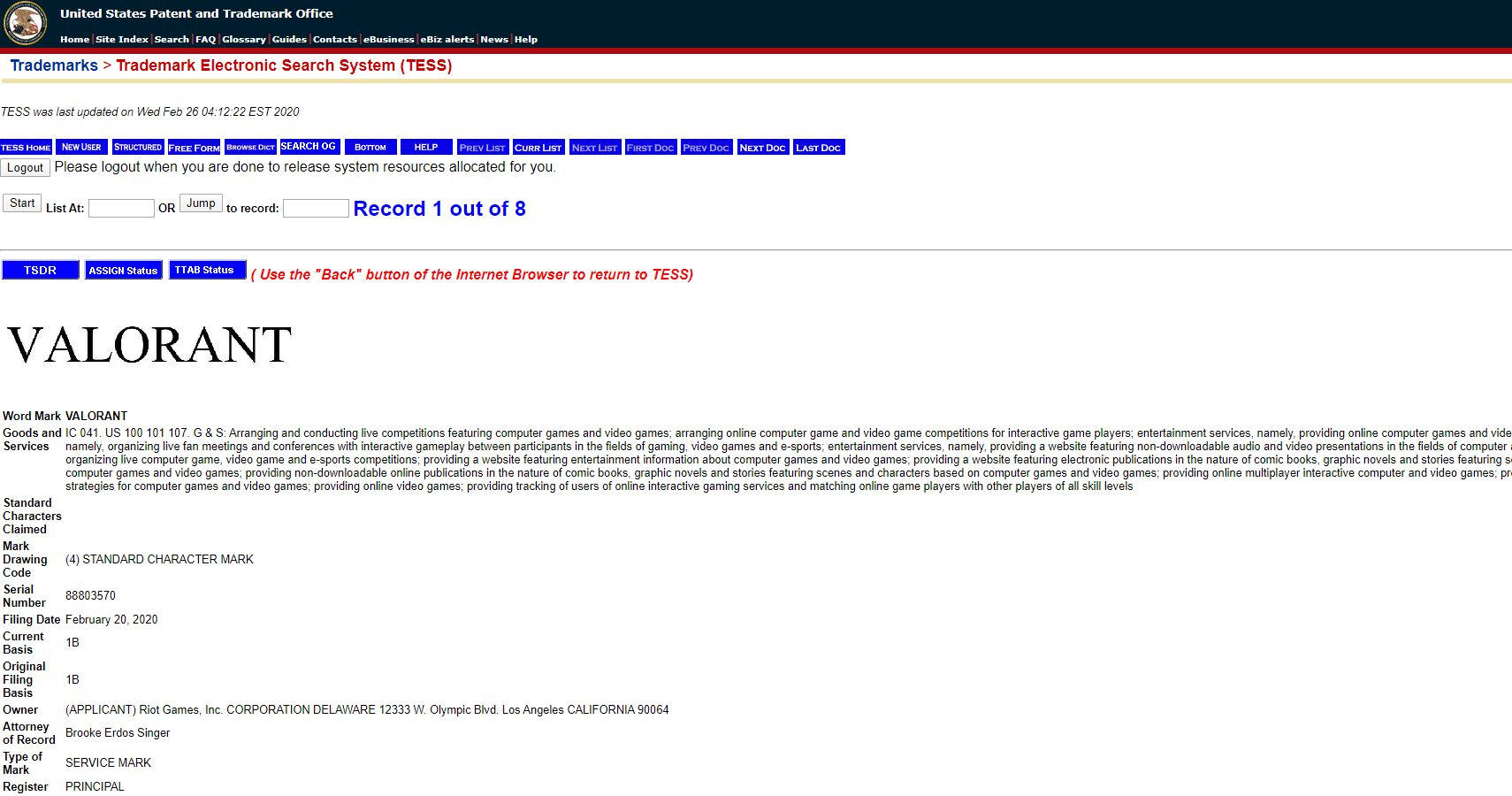 There are a few reasons as to why fans believe Project A is the likely recipient of the name. First of all, it seems that Riot has focused a lot of recent energy into the game, hinting at its prioritization as "next in line." Testing has already begun – a telltale sign of its smooth progress. Additionally, phrases like "arranging online computer game and video game competitions for interactive game players" and "matching online game players with other players of all skill levels" in the trademark filing seems to fit the bill.
Also, fans should keep an eye out for some new information, supposedly coming out on March 2nd.
Project A aims to become the ultimate competitive FPS experience, taking successful elements from similar games such as Overwatch and CS:GO and improving on the genre. In case you missed the announcement trailer, check it out below.
It no secret that fans and competitors alike have very high hopes for the title. Many current professionals in the genre are looking to jump ship from their current specializations as soon as the game releases.
Needless to say, there are some big expectations for Riot's ambitious project. If they can deliver on their goals, games like CS:GO and Overwatch foreshadow Project A's longevity in the esports scene.
Whether or not Valorant will be revealed as the true title of Project A still can't be said for sure; At the end of the day – rumors are rumors. However, all signs point towards that reality and the trademark filling has only built more hype around Riot Games' rising reputation as a studio.
Sources: YouTube, Twitter, TESS
Source: Read Full Article