Saints Row: Everything We Know So Far
Quick Links
Saints Row Trailers And Screenshots
The Characters Of Saints Row
Latest News On Saints Row
Saints Row is a series that began in 2006, and rivaled the likes of Grand Theft Auto. As time went on, the series embraced its wackiness with each new entry, eventually leading to the over-the-top Saints Row 4 – a game that felt like it could go nowhere else, after the alien invasion, superhero simulation, and presidential responsibilities – yes, all in the same game.
However, on Opening Night Live at Gamescon 2021, Deep Silver Volition revealed a trailer for the Saints Row 2022 reboot – something which seemed to have the series take a step back from being a little too wild, to just the right kind of wild.

Saints Row Release Date
Saints Row is set to release on 23 August 2022. Originally intended to hit a release of 25 February 2022, the game was delayed due to development conditions during the pandemic, and will hopefully hit the new date with no further setbacks.
What Platforms Will Saints Row Be On?
Saints Row will release on PlayStation 4, PlayStation 5, Xbox One, Xbox Series X|S, and on PC via the Epic Games Store. No news has been released as to this exclusivity and whether the game will release on Steam in the future.

Saints Row Trailers And Screenshots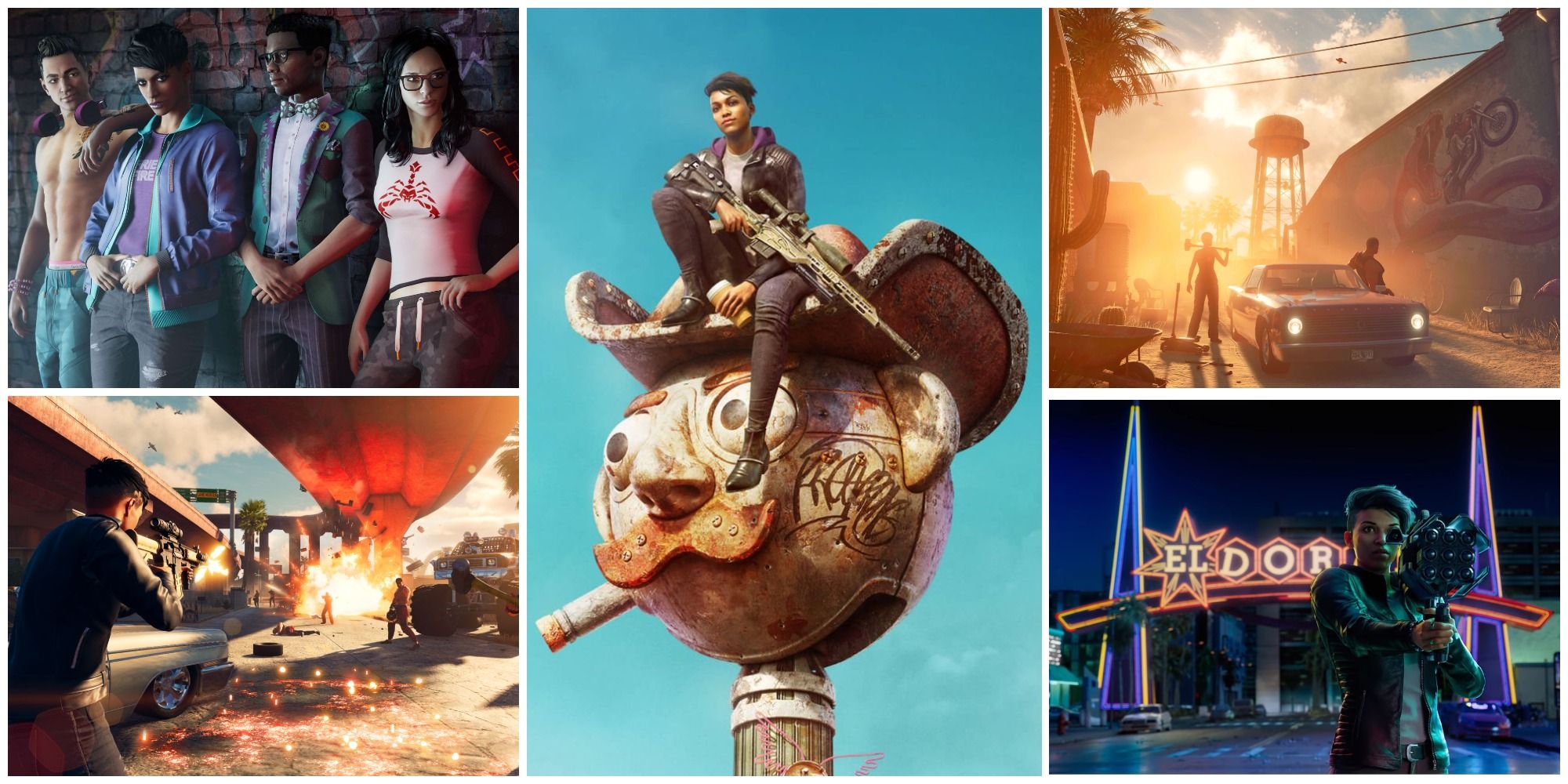 We have seen a few screenshots and trailers so far, and we can expect more to be shown before the release next year.
Saints Row Reveal Trailer
Here is the reveal trailer from Opening Night Live at Gamescon 2021, introducing the new characters and world of the Saints.
Saints Row – Game Awards Gameplay Trailer
We also received a new trailer at the 2021 Game Awards, that shows off plenty of the chaotic gameplay we were hoping to see. With neon weapons, wingsuits, high-tech shields, hoverboards, and oh so many explosions.
Saints Row Screenshots
Here are some of the available official screenshots we have so far, showing off some more of the world, characters, and vehicles – as well as the chaos we'll all surely get mixed up in.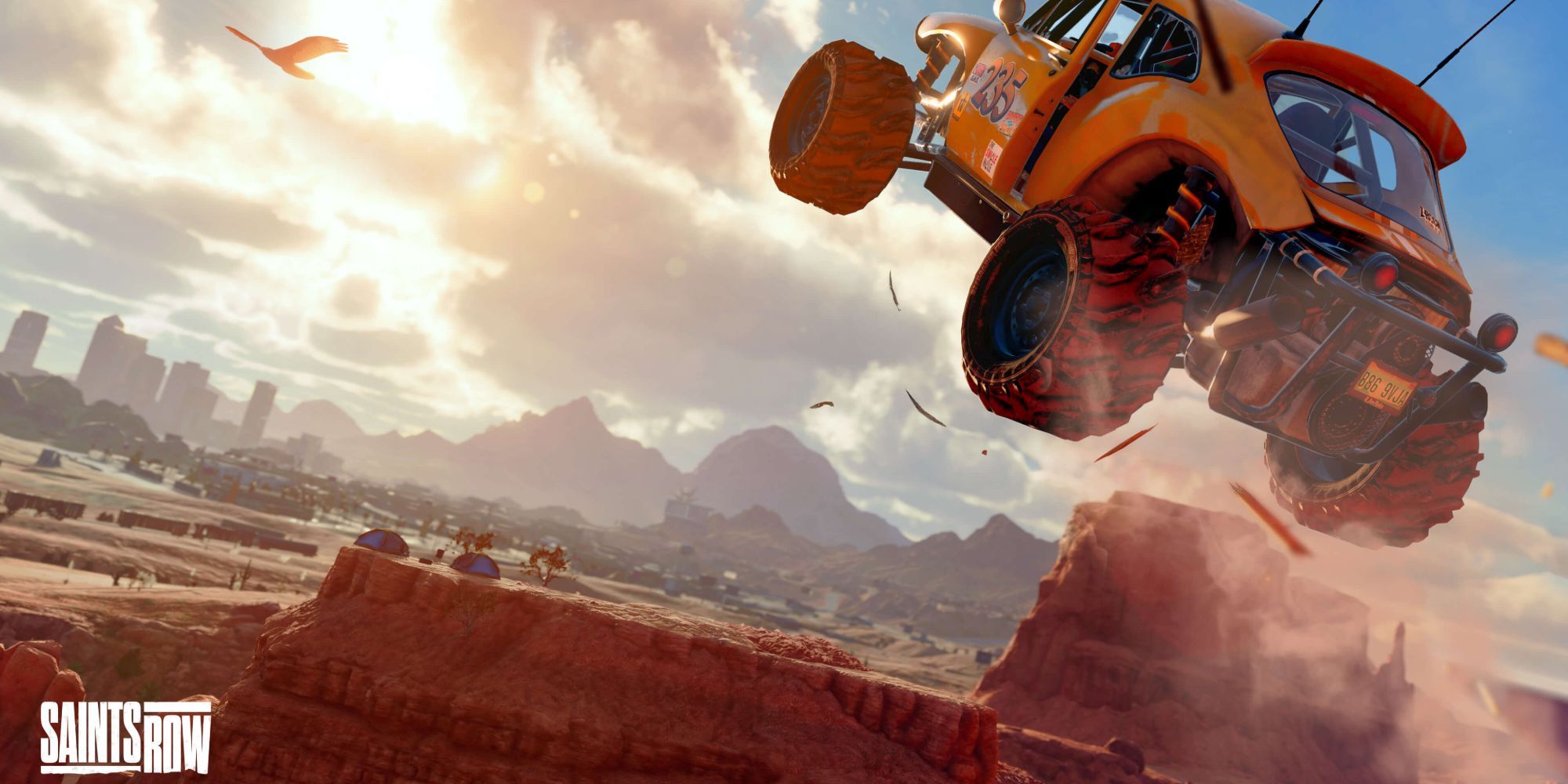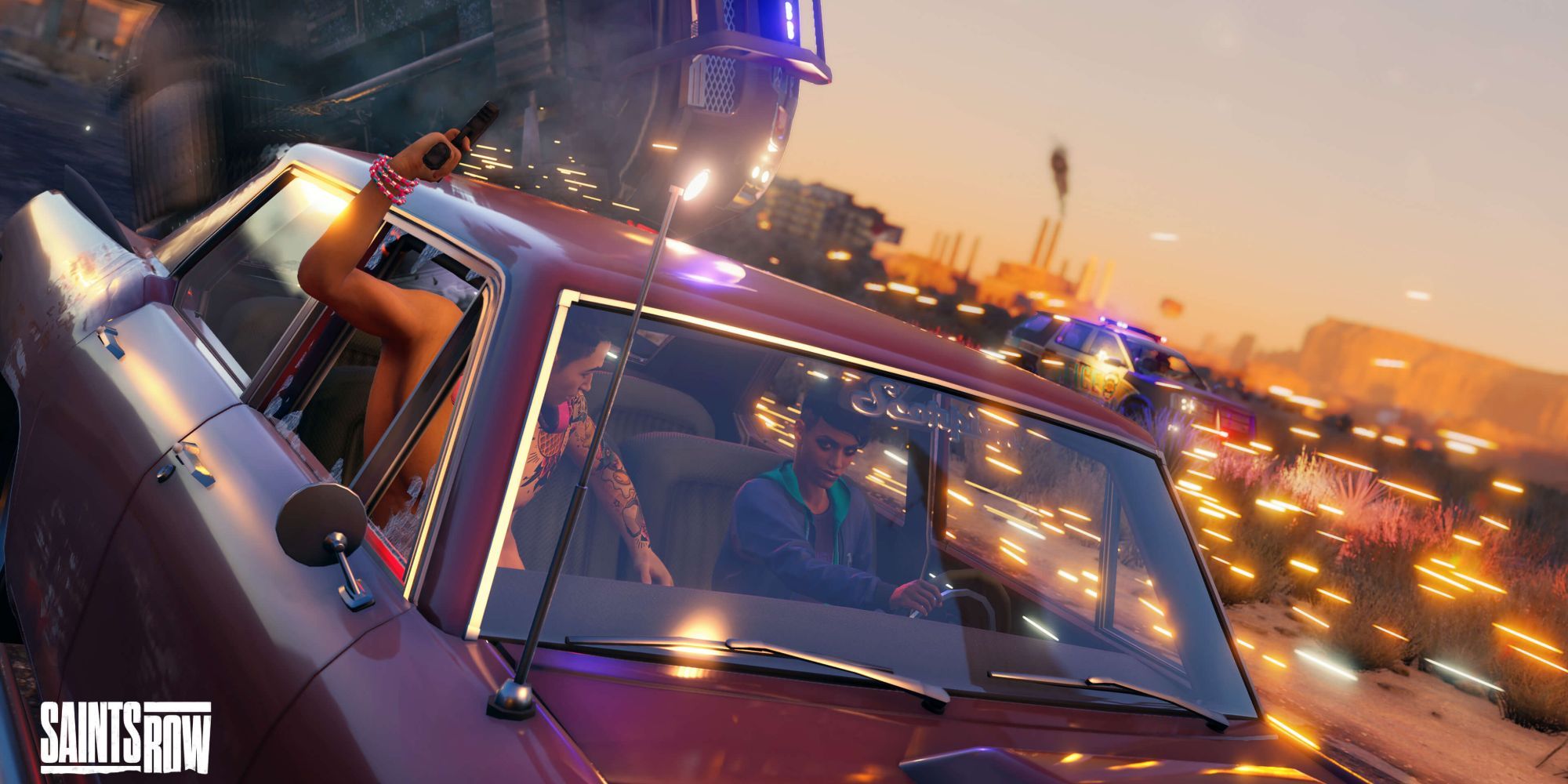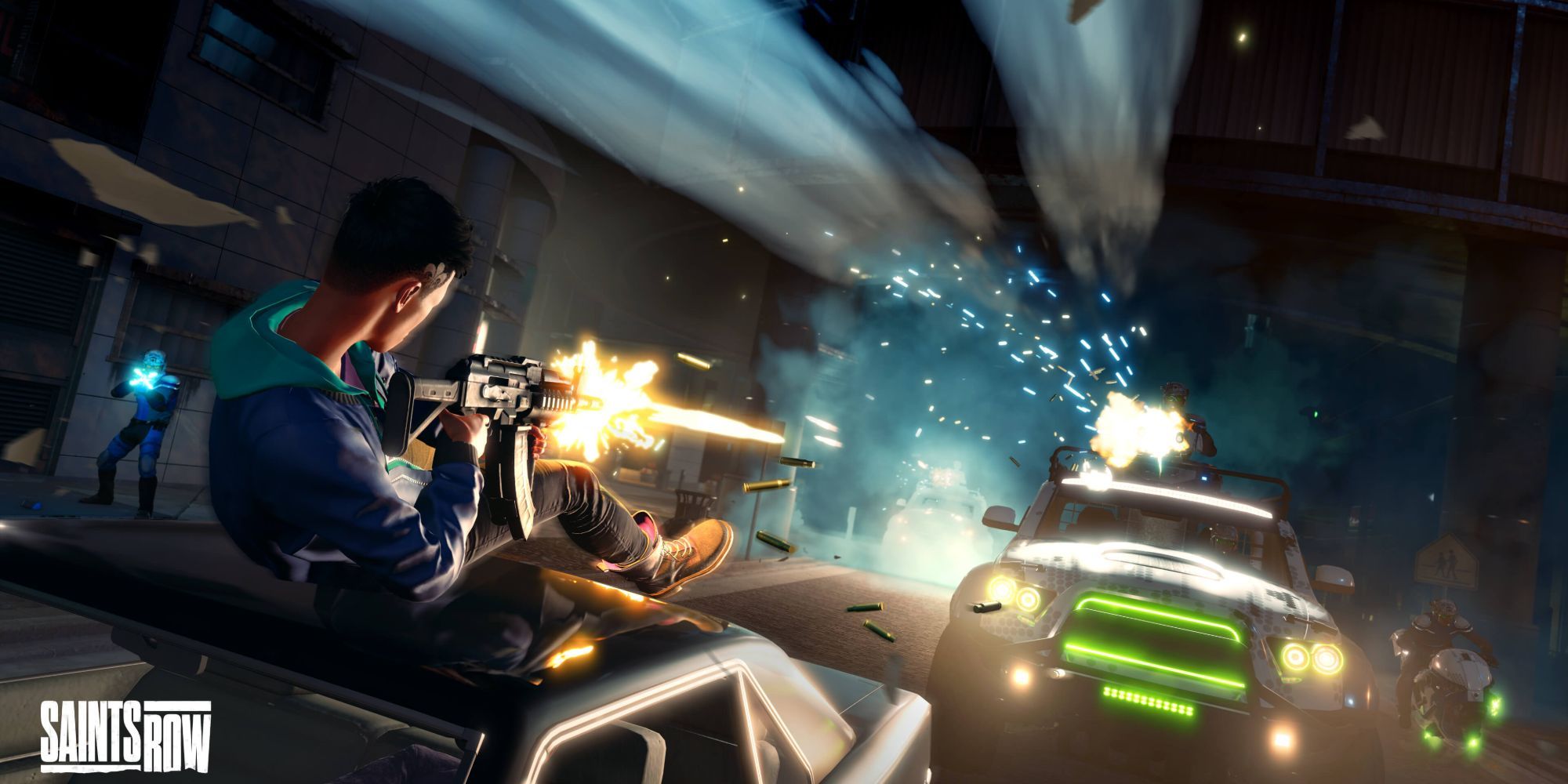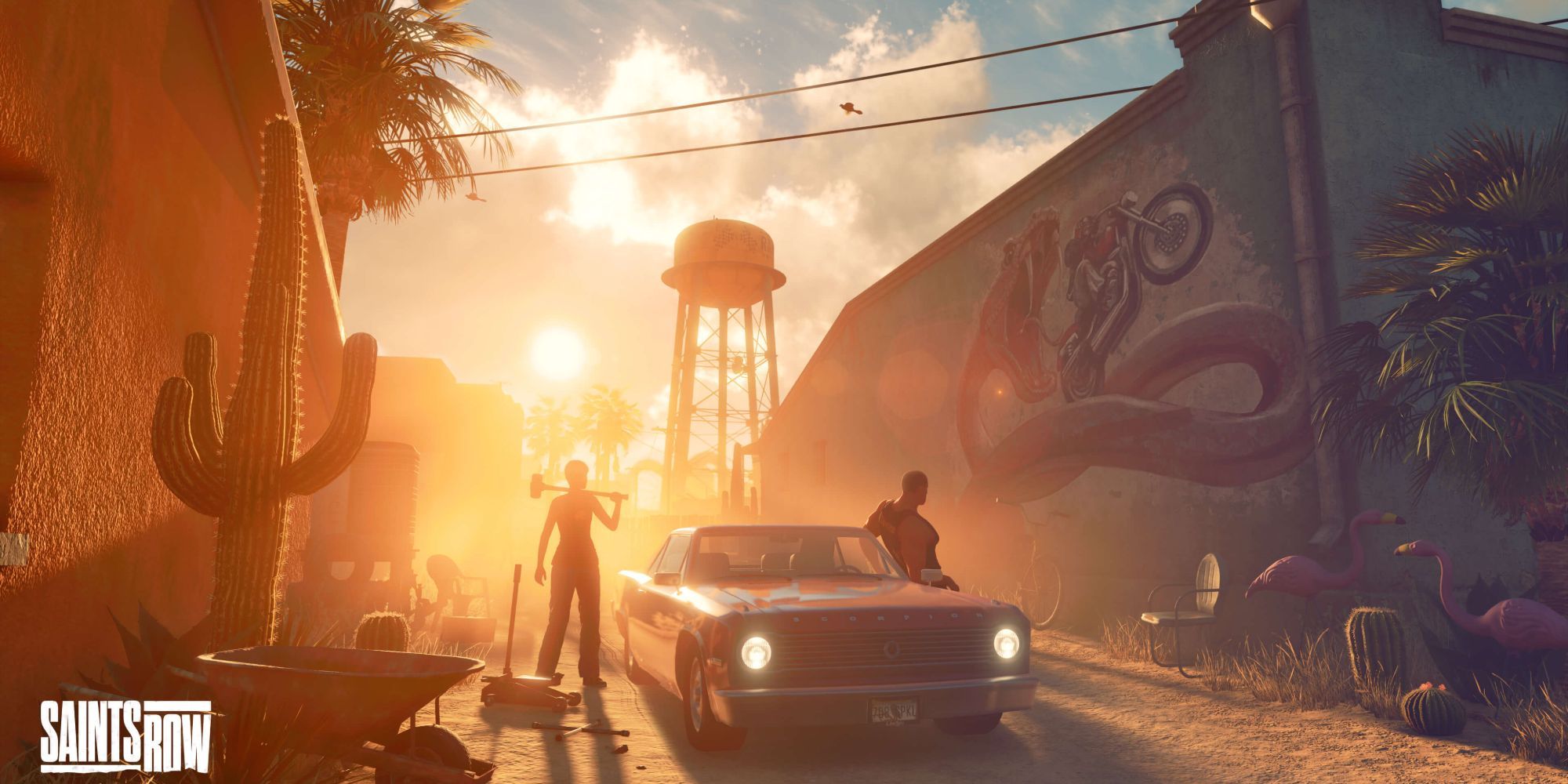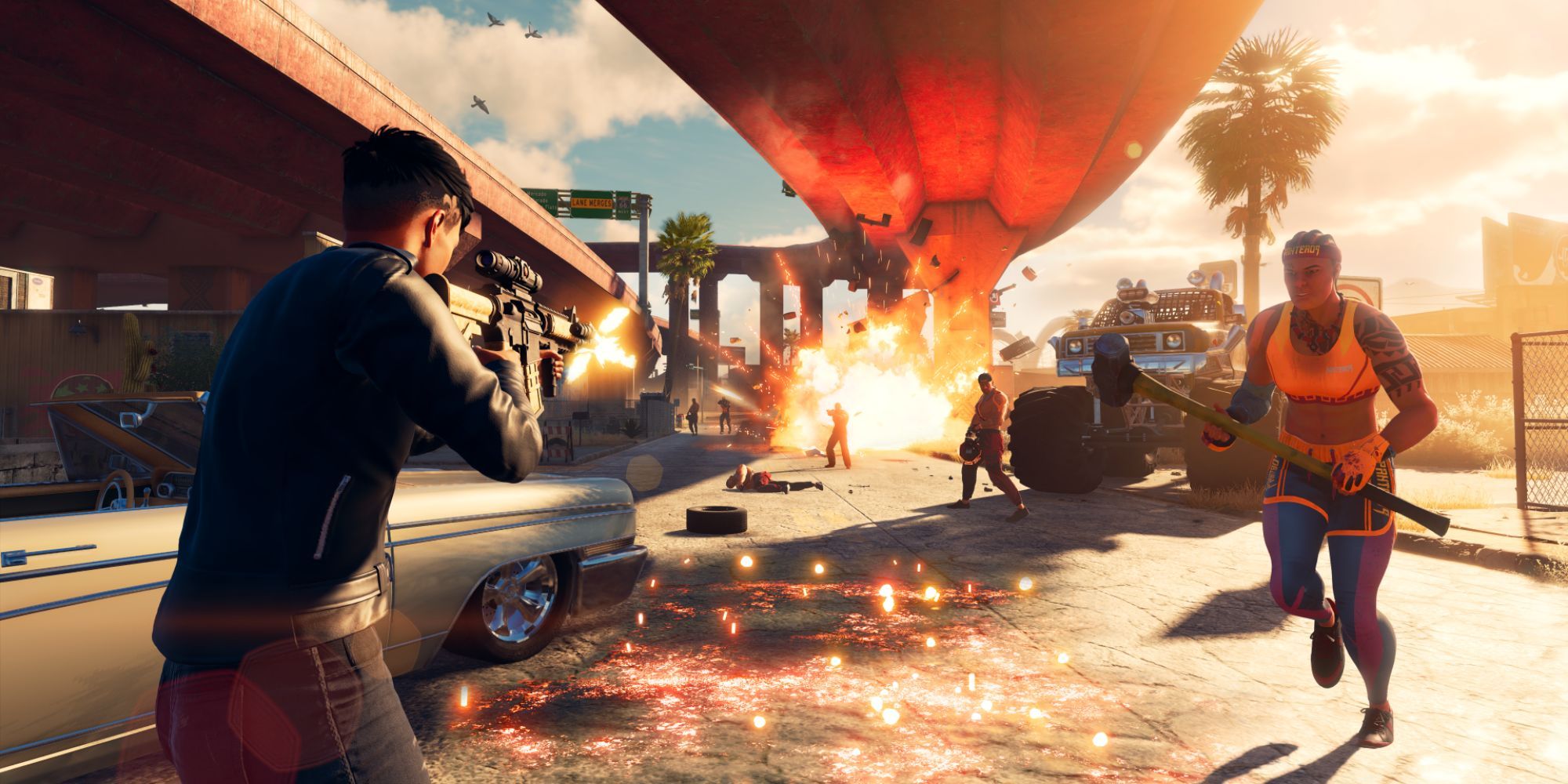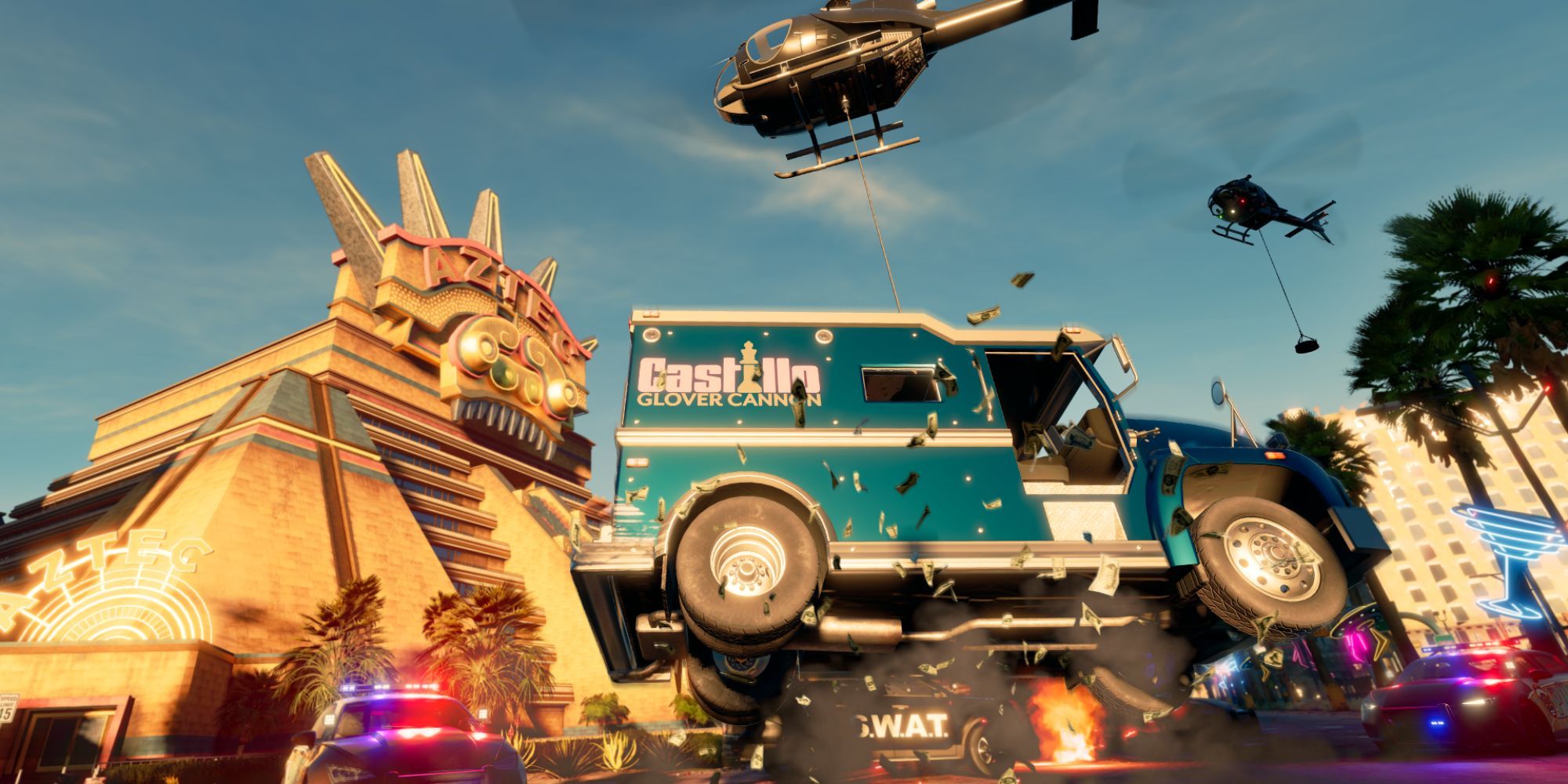 There are videos on the official Saints Row YouTube Channel showcasing the setting and gameplay of Saints Row, which we will dive into further down.

Saints Row Setting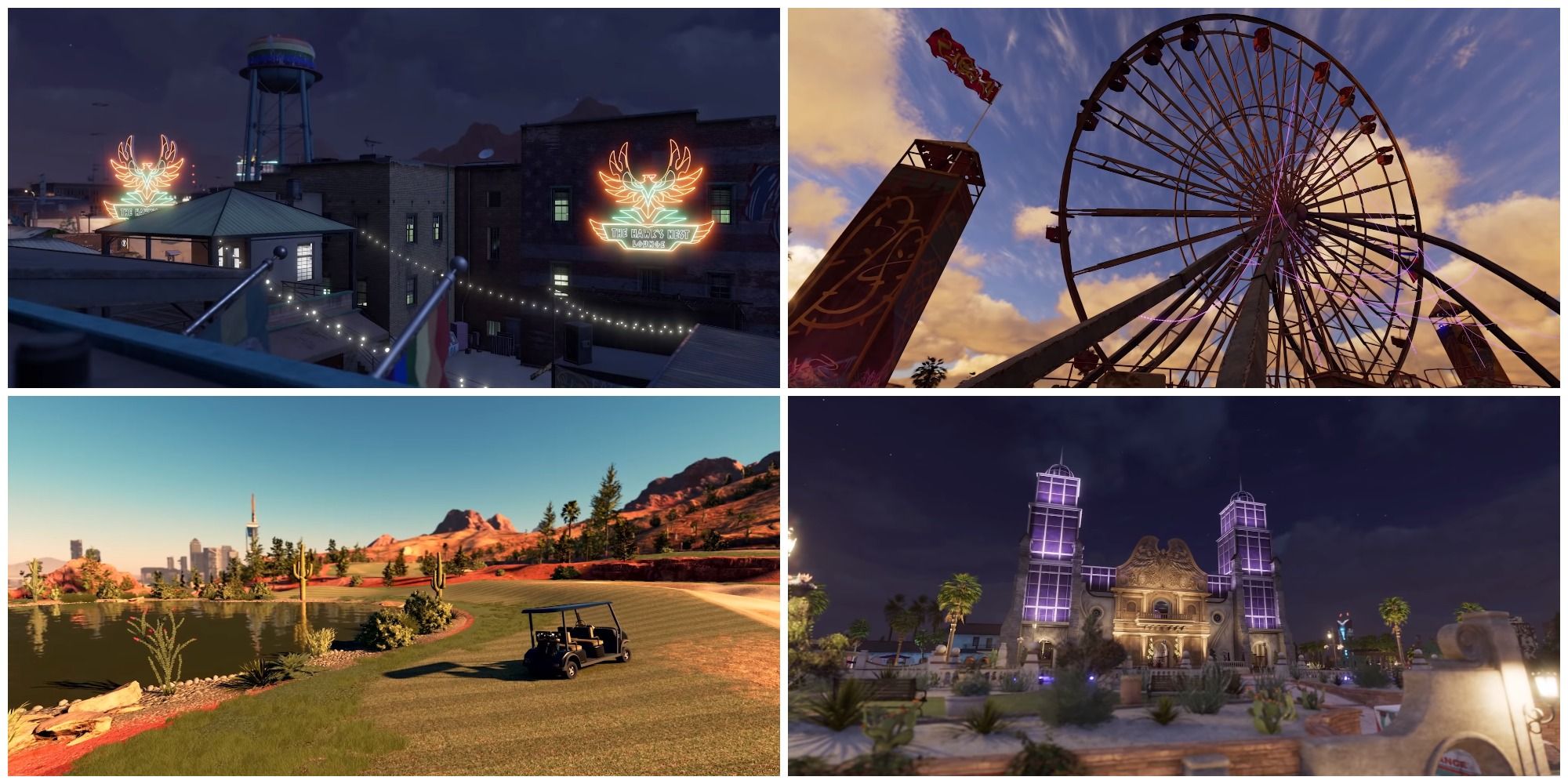 Santo Ileso – the biggest map to date in Saints Row, this southwest-based American desert will offer a variety of areas to explore, and a vast playground to cause chaos to your heart's extent. Volition aims to take the series to new heights, while sticking to the wacky charm that we know and love – the motto for the city itself is "Keep it strange, Santo!" With the goal of capturing the red rocky landscape, postcard-like locations, and pure wilderness of the southwest, we're excited to dive into this new world of Saints Row.
The Districts Of Santo Ileso
Santo Ileso is spread across 15 different districts, each controlled by one of the three enemy factions. Each area will feel distinct, both in style and in community. People will go about their days in their usual ways, and this will feel varied as you travel from district to district. Whether it's the desert wasteland and run-down towns, or the high-rise city streets of the wealthy, you'll know where you stand.
The Gangs Of Santo Ileso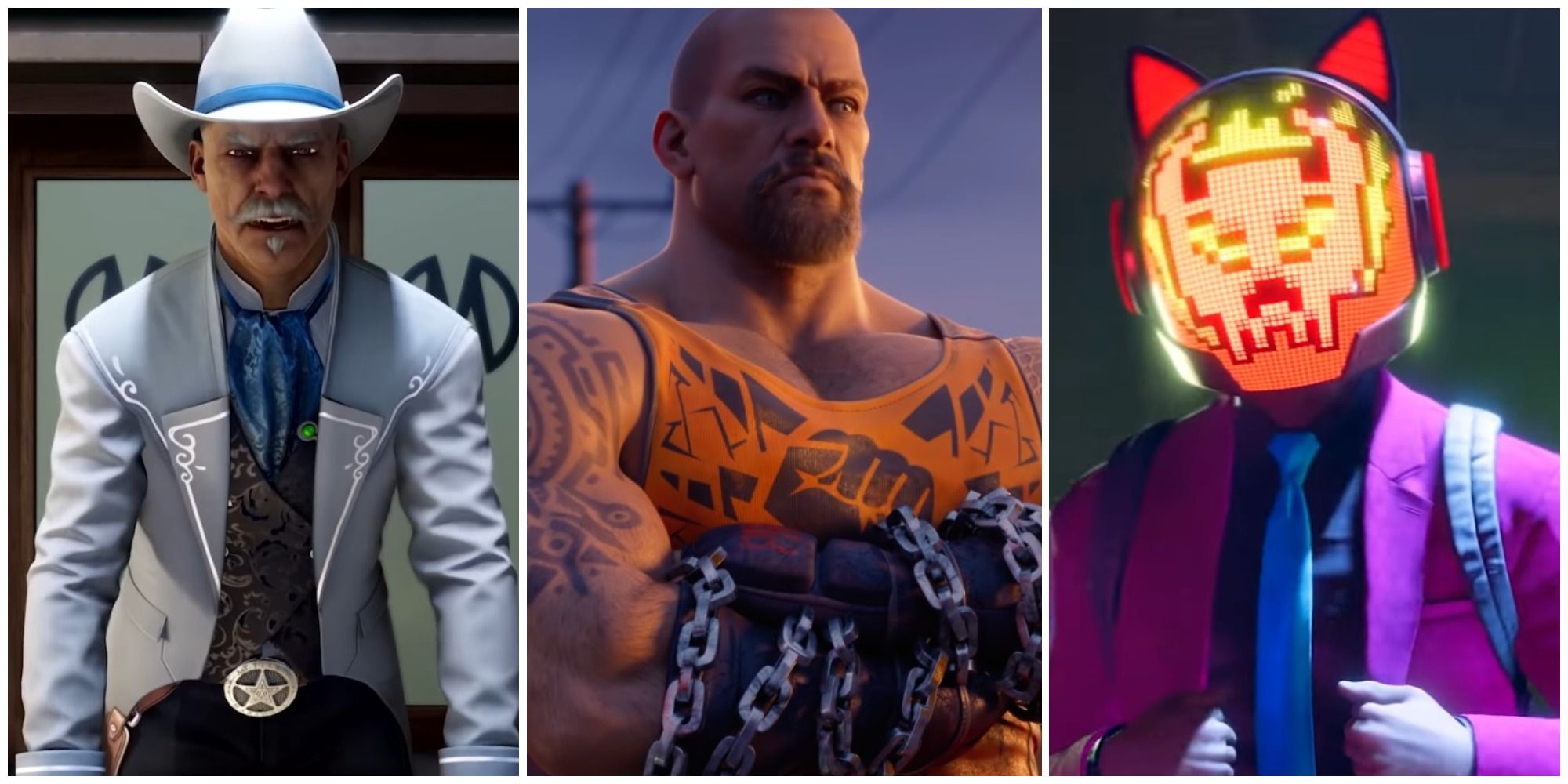 Of course, starting up the criminal empire of the Saints isn't going to be an easy venture – to build an empire, you must conquer. There are rival gangs throughout Santo Ileso that you must face, and overcome, if you want to have any chance ruling the streets – and the desert, for that matter. So, who are you up against?
Marshall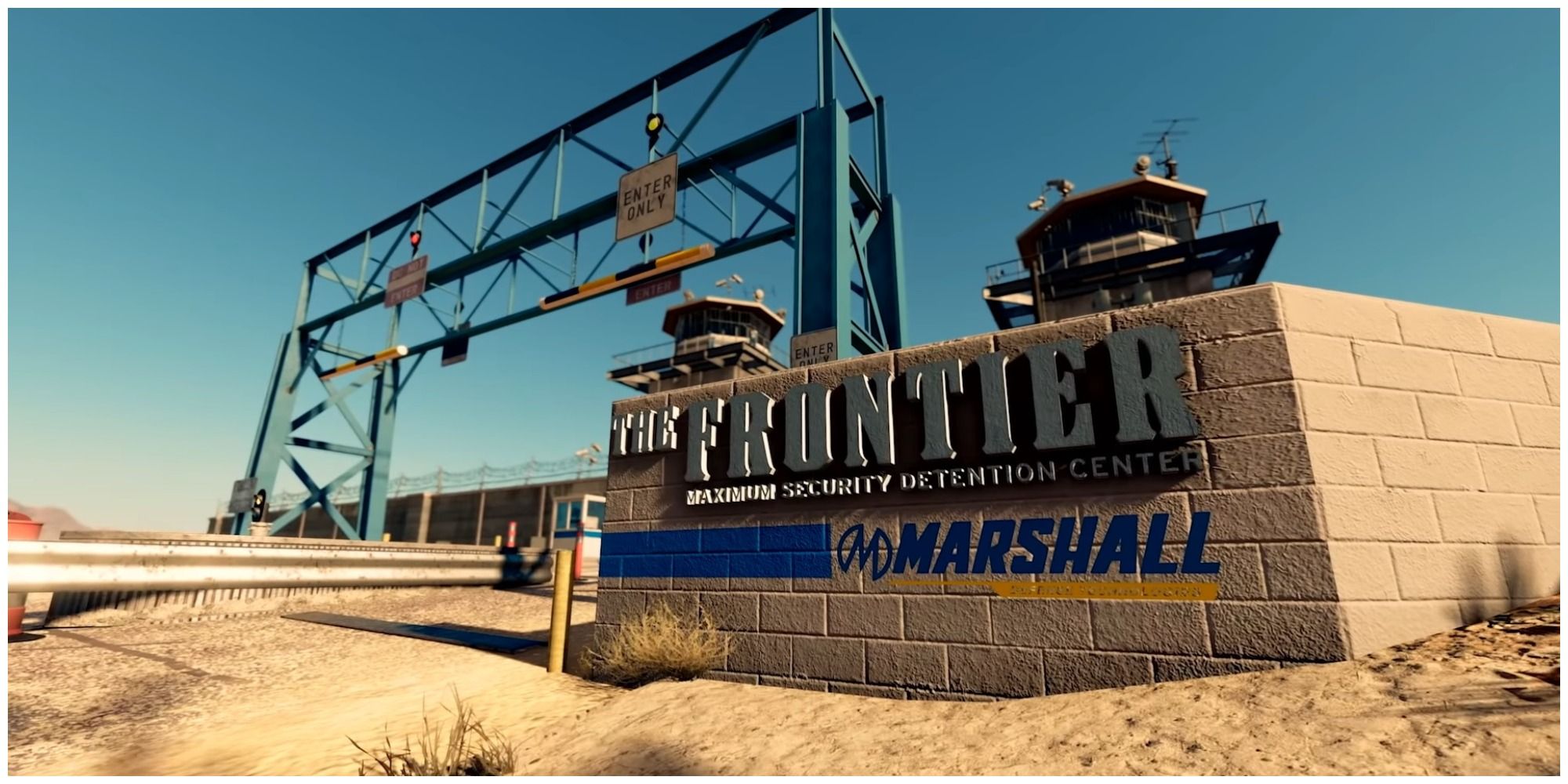 An international corporation with all new fancy tech and weaponry, Marshall has its HQ based in Santo Ileso. With trained assassins who work on a highly strategic level, you'll need to fight back with patience and tactics – or equally large weaponry. Safe to say that this bunch won't be your run-of-the-mill rabble – unlike the gangs we're used to, Marshall operates on a much grander scale.
Los Panteros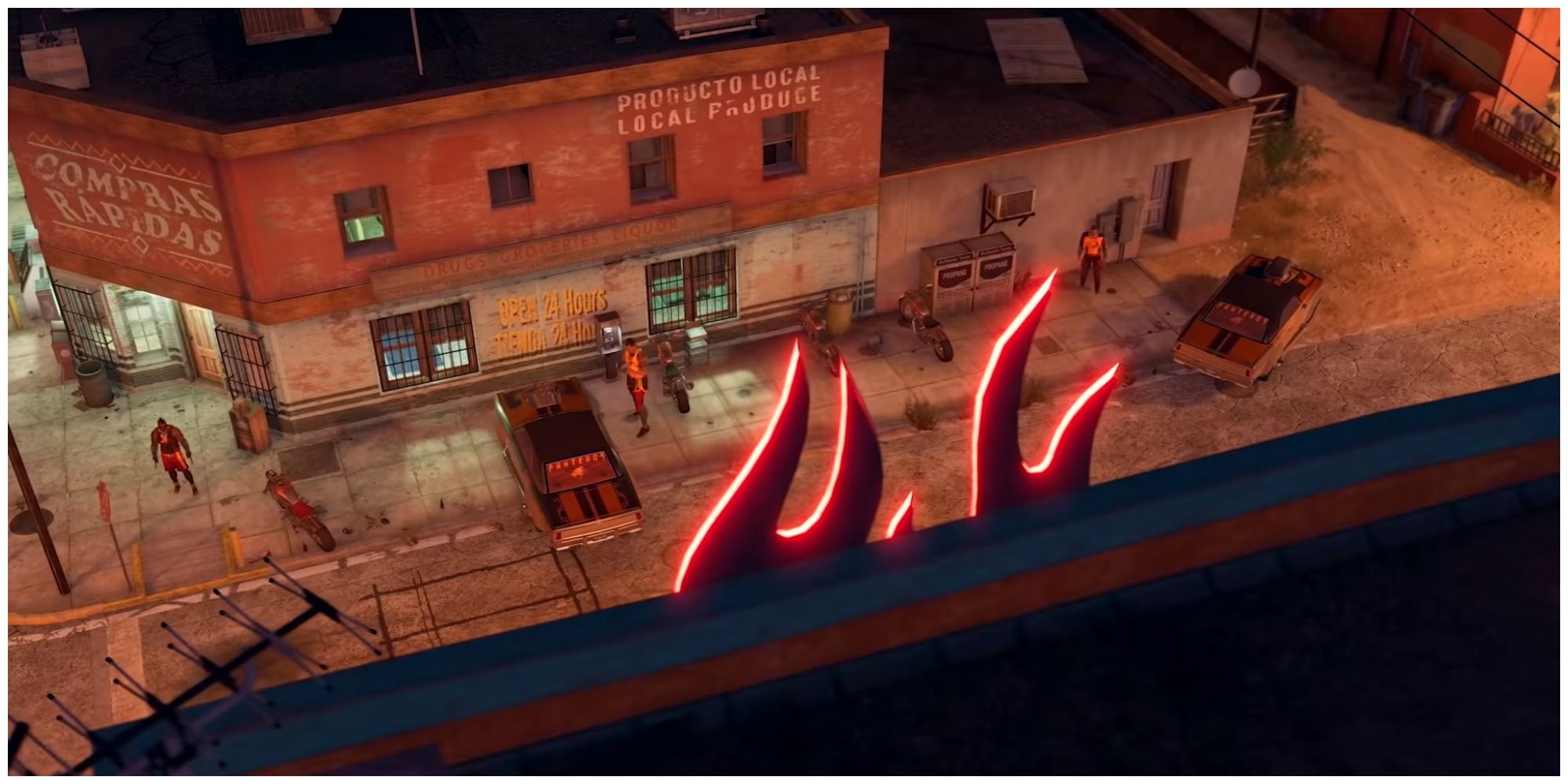 A gang that screams the soul of Santo Ileso, the Panteros focus themselves on brute force and strength. When in a fight with the Panteros, you can expect to be up against heavy weaponry and melee weapons such as sledgehammers and rock-hard fists. They may not have the tactics or the numbers, but they bring the fight – and they bring it hard.
Idols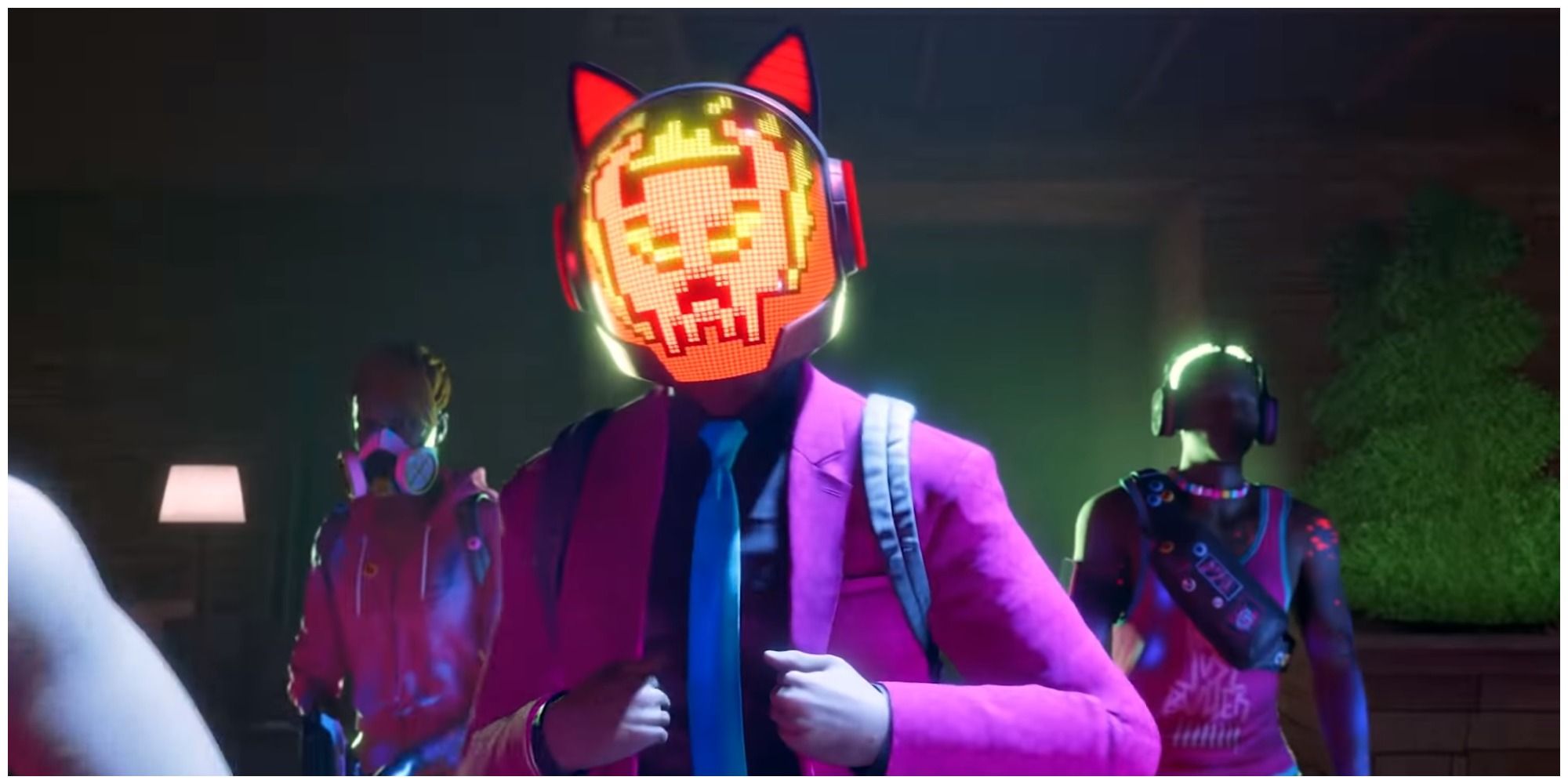 The Idols are a strange bunch – with chaos and anarchy on the mind, they see themselves as icons for the new world order. Usually adorning pink clothing, strange helmets, and a frequent lack of shirts, this colorful cult will come at you with everything they have. While they might not be the most skilled fighters out there, there are a lot of them – they stick together, so expect to be swarmed.

Saints Row Story
This new Saints Row will see us take the role of The Boss – a custom character that will team up with some new friends and attempt to take over the city, bit by bit. The main reason for creating this expansive and ambitious criminal empire? To pay off student debt, of course.
Is Saints Row A Reboot?
Saints Row is set to reboot the series, showing a new group in a new city, and the origins of the Saints. Rather than Julius and Johnny Gat in Stilwater, we have The Boss (you) and some new characters who will be making a name for themselves in this gang-ridden city – that name, of course, being the Saints.
Does The New Saints Row Follow On From Previous Games?
This game will not follow on from any previous Saints Row games, and features entirely new and unique characters to the series. The old Third Street Saints, Stilwater, and Johnny Gat are separate from this new entry.
Will There Be DLC?
According to the game listing on the Epic Games Store, Saints Row currently has three DLC expansions planned post-launch. Little is known about these expansions so far, and we can probably expect to hear more about them closer to launch.
The Characters Of Saints Row
When starting up the Saints, you'll need to know others have your back. So far, we know of three characters – besides your own – that will join you (The Boss) and be a part of your story in Saints Row. Here's everything you need to know about the characters.
The Boss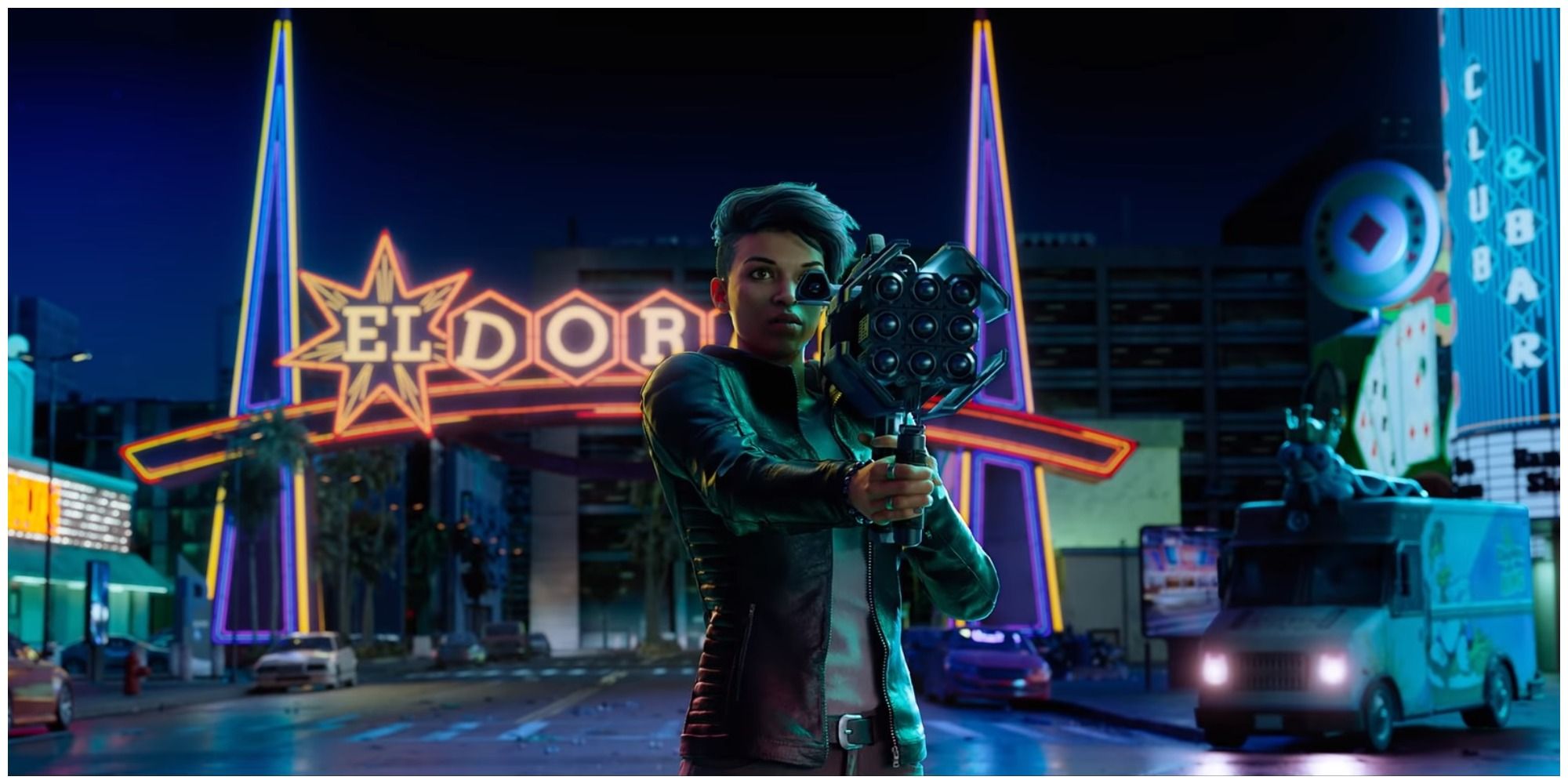 This is you. The trailers and gameplay so far show the character above, but The Boss is entirely yours to create – as is Saints Row tradition. When starting the game, you'll get to create your character from scratch, and will go on to customize them throughout the game.
The Boss is in charge of the Saints. Pave your way through the ranks and beat rival gangs as you become the biggest gang around Santo Ileso – a little overconfident, but let's worry about the questions after you've shot everyone.
Neenah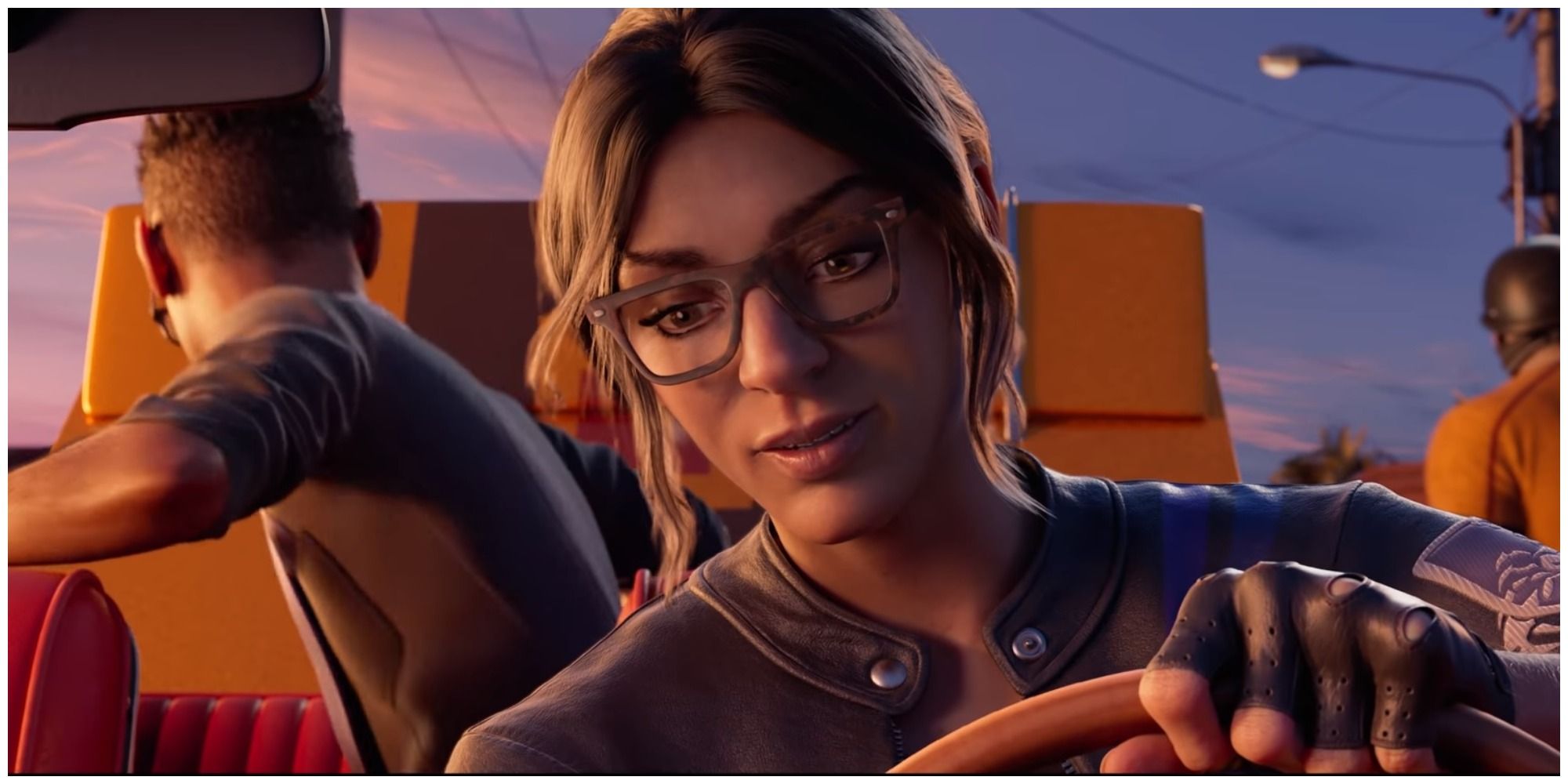 Neenah knows cars inside and out. She's a tinkerer and has a passion for all manner of vehicles. With long-term ties to Los Panteros, she has been witnessed as the getaway driver in many robberies in their reign.
Though she wants out of the criminal life, she can't turn her back on her crew. As she joins The Boss to form the Saints, loyalty will play a big part in her efforts.
Eli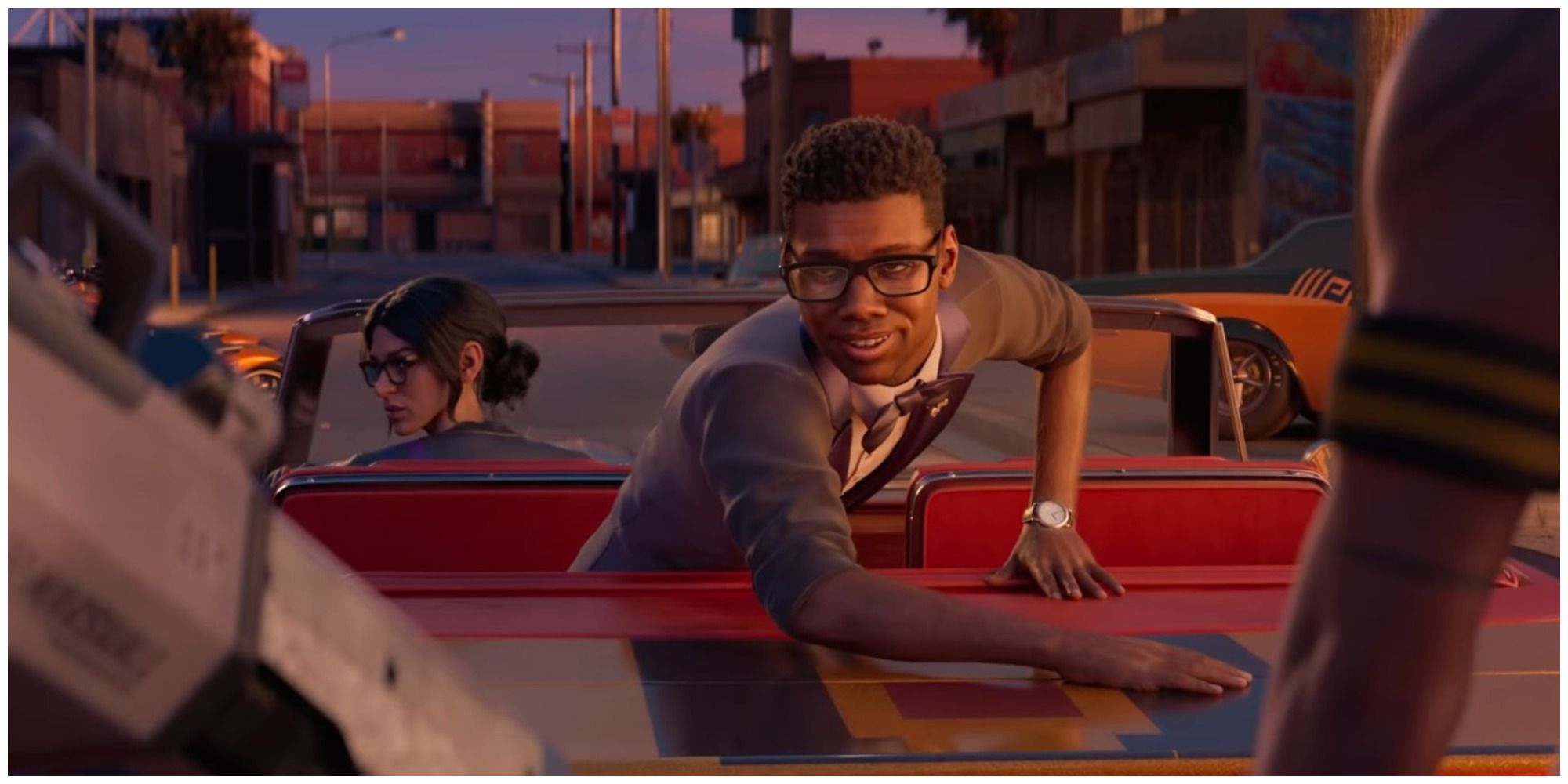 Ambitious and a mind for business, Eli came to Santo Ileso to make his way as an entrepreneur – and of course, to make a fortune. How the money is made? That doesn't matter, as long as it's getting made.
Though perhaps unintended, the business Eli ends up helping in creating is a criminal empire – but as long as he's making money, and he's on your side, what's the harm? He's smart, sharp, and the same can be said for his dress sense.
Kevin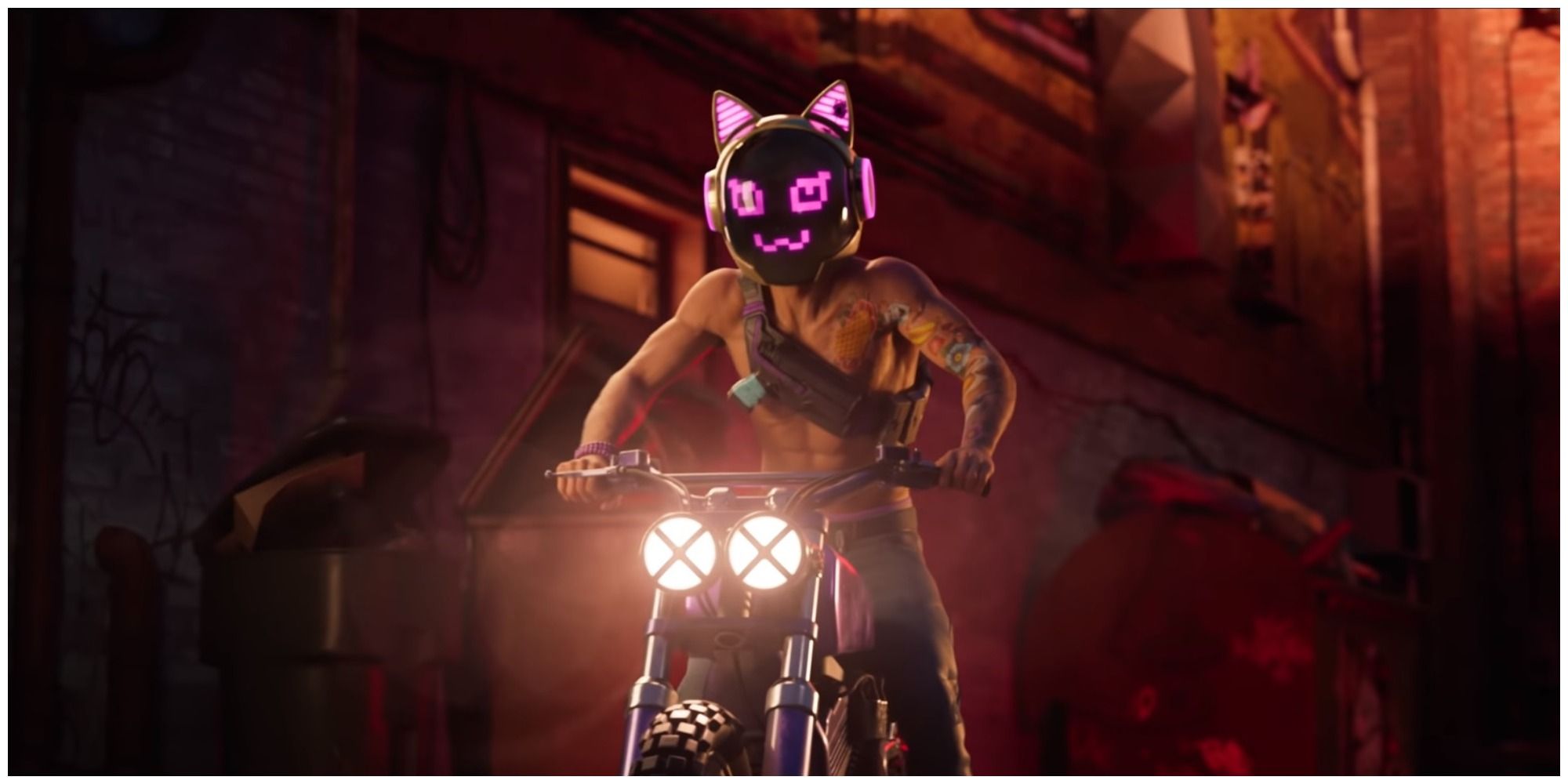 Usually shirtless and breaking things, Kevin is a loud and brash DJ with affiliation to the Idols gang. He'll handle the blunt confrontations, don't you worry.
He's a real people person, and will usually know the right person to find for whatever job you're handling. He might go after thrills against his better judgment, but he gets the job done – and in style. He also has an iconic cat helmet, so you can't stay mad at him.

Saints Row Gameplay
The gameplay of the new Saints Row will remain familiar to fans of the series. The open world is yours to explore, and you'll find a vast amount of areas to explore, wacky weapons to use, and wild vehicles to rampage in.
While there will be some new additions here and there that shake things up – such as the wingsuit you can use to glide around the map – but the core of the game remains. Being a reboot, the developers aim to keep the things that worked well from the past entries – if it ain't broke.
Can You Customize Your Character?
Of course. Saints Row is all about customizability, and that doesn't stop here. With the reboot of Saints Row, Deep Silver Volition has "built the biggest customization suite of any Saints Row game".
Expressing this on the official Saints Row website, the game is explained as having "the most in-depth character creator ever seen in a Saints game."
There are eight different voices you can pick for your character, with four suited to masculine and four suited to feminine – however, each of these voices is also customizable in pitch. We do know that the voice of Kenn Micheal will not be returning, despite appearing in every game prior.
What Customization Is There?
Vehicles are able to be customized, as they have been in previous Saints Row games. With this, we can expect to have full control over color, material, accessories, decals, and potentially so much more. Any vehicles that have been customized will be available in your garage.
As for clothing, fans of Saints Row 2 will be glad to hear that layered clothing is returning in Saints Row. This means, shirts, jumpers, and jackets are all independent and can be mixed and matched to make the outfits that you want.
How Big Is Saints Row's Map?
Other than a video delving into the map and its creation, all we know so far is that Santo Ileso is the biggest map of any Saints Row game. Spanning the city and the desert canyons, it looks to be a varied and interesting location to explore – compared to the previous games and their concrete jungles.
Is There Multiplayer In The New Saints Row?
Like previous games, Saints Row will offer "seamless untethered drop-in/drop-out co-op" for the entire game. This will also work cross-generation, meaning PS4 players are able to play with PS5 players, and the same for Xbox One and Xbox Series X/S. There have been some co-op surprises teased as well, but we will have to wait for more information to hear about what they are.

Latest News On Saints Row
| | |
| --- | --- |
| 9 December 2021 | Saints Row Gets A New Gameplay Trailer At The Game Awards |
| 17 November 2021 | Saints Row Delayed To 23 August 2022 |
| 21 October 2021 | Saints Row Trailer Shows Off Insurance Fraud, Getaway Driving And More |
| 12 October 2021 | New Saints Row Footage Tours Territories Controlled By Rival Factions |
| 9 October 2021 | Saints Row Players Will Be Able To "Create A Character Anywhere On The Gender Spectrum" |
| 12 September 2021 | Saints Row Details Characters, Customization, Co-op, And More |
| 3 September 2021 | Saints Row Veteran Won't Be Returning For The Reboot, Thanks Fans For Using His Voice |
| 31 August 2021 | Saints Row Has Three DLC Episodes Planned After Launch |
| 27 August 2021 | New Saints Row Trailer Showcases The Saints And A First Look At Gameplay |
| 26 August 2021 | Johnny Gat Won't Be In The Saints Row Reboot |
| 25 August 2021 | Saints Row Reboot Unveiled, Trailer Shows Radically Different Design |
Source: Read Full Article