Sony Believes Its Standard Edition PS5 Will Break Even Next Month
PlayStation boss Jim Ryan has revealed the PS5 is set to break even next month, meaning nothing but profits for the console after that.
If you're still struggling to get your hands on a PS5 don't worry, you're not the only one. However, despite the well-documented ongoing struggles when it comes to finding the consoles, the PS5 has enjoyed a very strong start to life. Sony has revealed it sold 7.8 million of them before the end of the last financial year. Pretty good going considering everything else happening in the world right now.
In fact, the PS5 has enjoyed such a great start to its life that according to Jim Ryan, the standard edition of the console will have broken even by next month. The PlayStation boss revealed the good news for Sony during an investor relations event this week.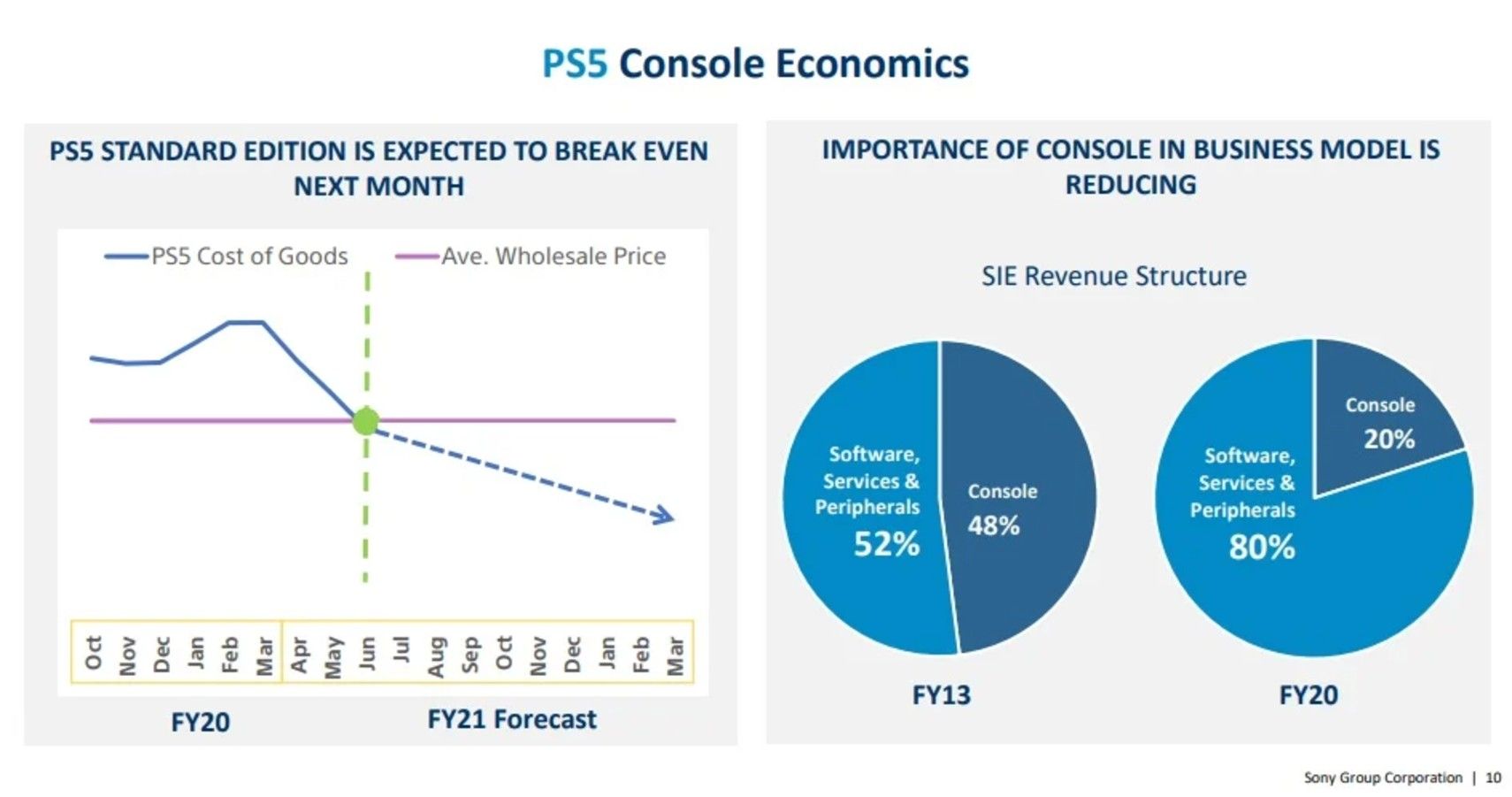 "I'm pleased to say that the PS5 standard edition will break even from next month's production," Ryan revealed. "From then on, we project that it will gradually become increasingly profitable." The standard edition of the PS5 with a disc drive currently makes up the majority of PS5s sold. Ryan revealed PlayStation expects that split to shift slightly in the future, but for the digital edition to always be outsold by the more expensive model.
Xbox may well be reading this news with gritted teeth. It recently revealed that it has never sold an Xbox for profit, Series X or otherwise. It makes its money from selling games, software, and subscription services. In fairness, PlayStation is in a similar boat. Its most recent financial report revealed consoles make up 20% of its revenue compared to 48% when the PS4 launched in 2013.
The standard edition of the PS5 preparing to turn a profit isn't the only good news PlayStation can hold over Xbox right now. The PS5 can also boast having outsold the Series X|S two-to-one during the first three months of 2021. Xbox does continue to employ tactics that might close that gap, though. It will hold a joint conference with Bethesda at E3 next month which will likely reveal some of the big projects and plans the two have in the works.
Source: Read Full Article