Spider-Man: Miles Morales Soundtrack Now On Spotify
Your music senses should be tingling, as the Spider-Man: Miles Morales soundtrack has officially dropped on Spotify and YouTube.
The news dropped on Tuesday, a few days before the game's launch on November 12. The Emmy nominated John Paesano returned to write the music for Spider-Man: Miles Morales after his impressive score on the 2018 Spider-Man title from Insomniac Games. In the past, he worked on some huge movies and TV shows like the Daredevil Netflix series and The Maze Runner series of films.
In addition, Paesano worked on Iron Man VR and Detroit: Become Human, two big PlayStation exclusives that were successful in their own right.
The album includes 19 songs, spanning over an hour of music:
Don't Give Up
Rhino Rampage
New York's Only Spider-Man
Spider-Training
Best Friends
Be Yourself
Confession
The Underground
Thicker Than Water
On the Case
All In
Trying to Protect You
We're Here for You
Worst Enemies
Make It Right
Won't Give Up
I'm Ready – Feat. Jaden
Where We Come From – Feat. Lecrae
This Is My Time – Feat. Lecrae
According to Twinfinite, the last two tracks aren't available in the soundtrack, which is very odd, but this could be due to spoilers. We can only hope they will release them at some point in time.
https://youtube.com/watch?v=videoseries
The soundtrack has the spirit of the original 2018 game and carries an MCU-like vibe, but it really feels like Miles Morales' story in music form. It has a few hip-hop beats to the orchestral soundtrack, making it feel incredibly unique in the spectrum of Marvel games.
Spider-Man: Miles Morales has a tough act to follow after the excellent Into The Spiderverse film that featured a hero of the same name. The film told a wonderful coming-of-age story that was complimented by a unique comic art style that popped on the screen. That unique animation style from the film has been replicated in a new suit for Spider-Man: Miles Morales. This Spider-Man runs at a different frame rate than the game itself, making for an amazing effect.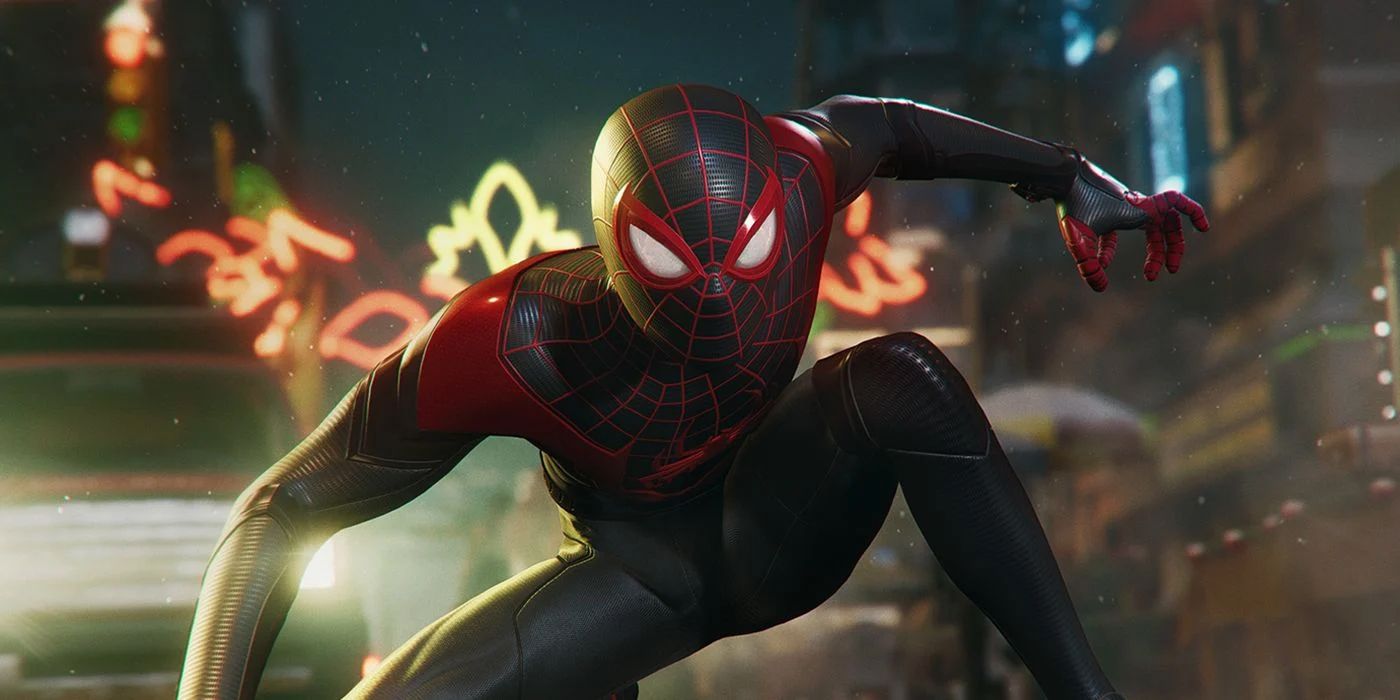 We've reviewed Spider-Man: Miles Morales and we wholeheartedly recommend it. The stunning visual effects, fluid gameplay, and intimate story make for a great showpiece of what the PS5 has to offer.
Source: Read Full Article