Splatoon 3 Will Renovate Previous Stages
Splatoon 3 exudes a post-apocalyptic vibe, but the developers will be "renovating" prior maps for the game, according to a recent job listing.
Nintendo Everything reports that the big N is looking for a level designer that can renovate existing stages from prior games, adjust weapons, stages, and game modes, and can place stage objects per game mode.
Perhaps in this post-apocalyptic landscape with the Eiffel Tower flipped over in the desert, we could see prior urban stages recreated in this style. Maybe we'll see stages like Blackbelly Skatepark and the Mahi Mahi Resort transformed into desolate wastelands.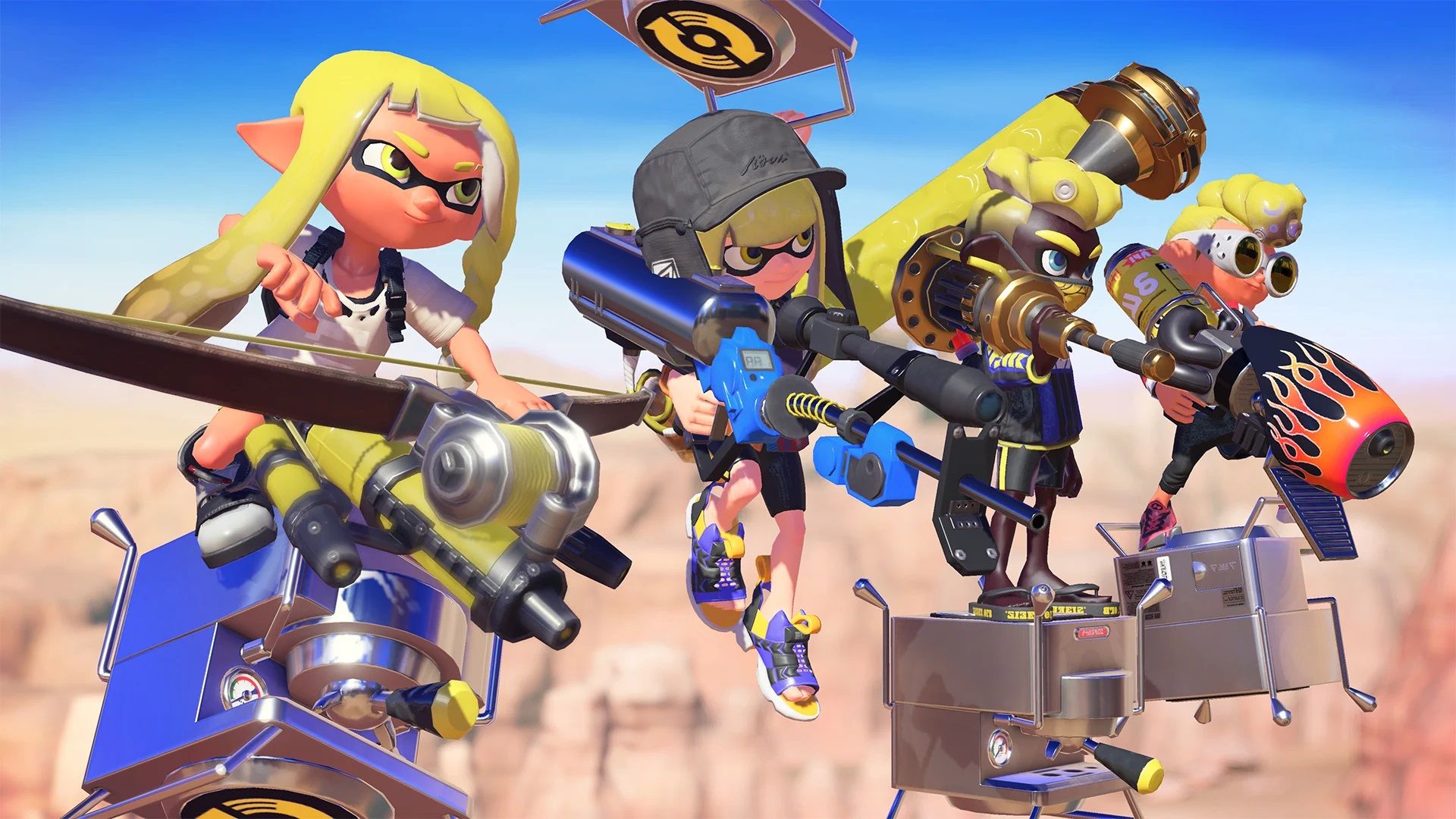 We don't know too many details about Splatoon 3 as of yet, but we do know it is targeted for a 2022 release. However, this sequel seems to be making some big changes to the formula. For example, Splatoon 3 will no longer ask if you're a boy or a girl. This time, you can create the character you'd like with whatever clothes, female or male, you think would fit their style. We hope the sequel will also bring in a much-needed party system. For a multiplayer game, that's pretty essential, and so far, the Splatoon series is missing it.
It's no surprise that a sequel to Splatoon 2 is on the way as the game has sold over 10 million copies worldwide. The game's also a phenomenon in Japan, and it's no surprise as it's kawaii AF, bawling in style, and is extremely fashionable. We wish Nintendo would start a clothing line based on the Splatoon series; the unlockable clothes you can get in the game are that awesome.
These games are beloved in the Nintendo community, so bringing back some treasured maps in a new way seems like a smart play. Part of what makes Splatoon fun is the verticality the maps bring as you zip and slide throughout each map as an Inkling or Octoling.
Splatfests are likely to come back in Splatoon 3 as they're a popular recurring event in the series. They pit people into two competing teams like Ketchup and Mayonnaise and then these battles will be the ultimate decider on who's correct. There have certainly been some weird Splatfests over the years. 
Source: Read Full Article