Square Enix Is Taking Next-Gen Nice And Slowly
While some developers are scrambling to finish brand new console-exclusive games for the PlayStation 5 and Xbox Series X when they drop later this year, Square Enix is taking a bit more of a relaxed approach to the next generation. Despite the hype surrounding the new consoles, the developer has stated that it will continue to release games on the PS4 and Xbox One for the foreseeable future.
Square Enix is best known for franchises like Final Fantasy, Kingdom Hearts, Tomb Raider, and Nier: Automata. The developer has been around since 1975, so it's safe to say this isn't the first new console generation it's seeing. Based on that experience, Square Enix has decided not to stress over the new hardware, and it's probably the right move.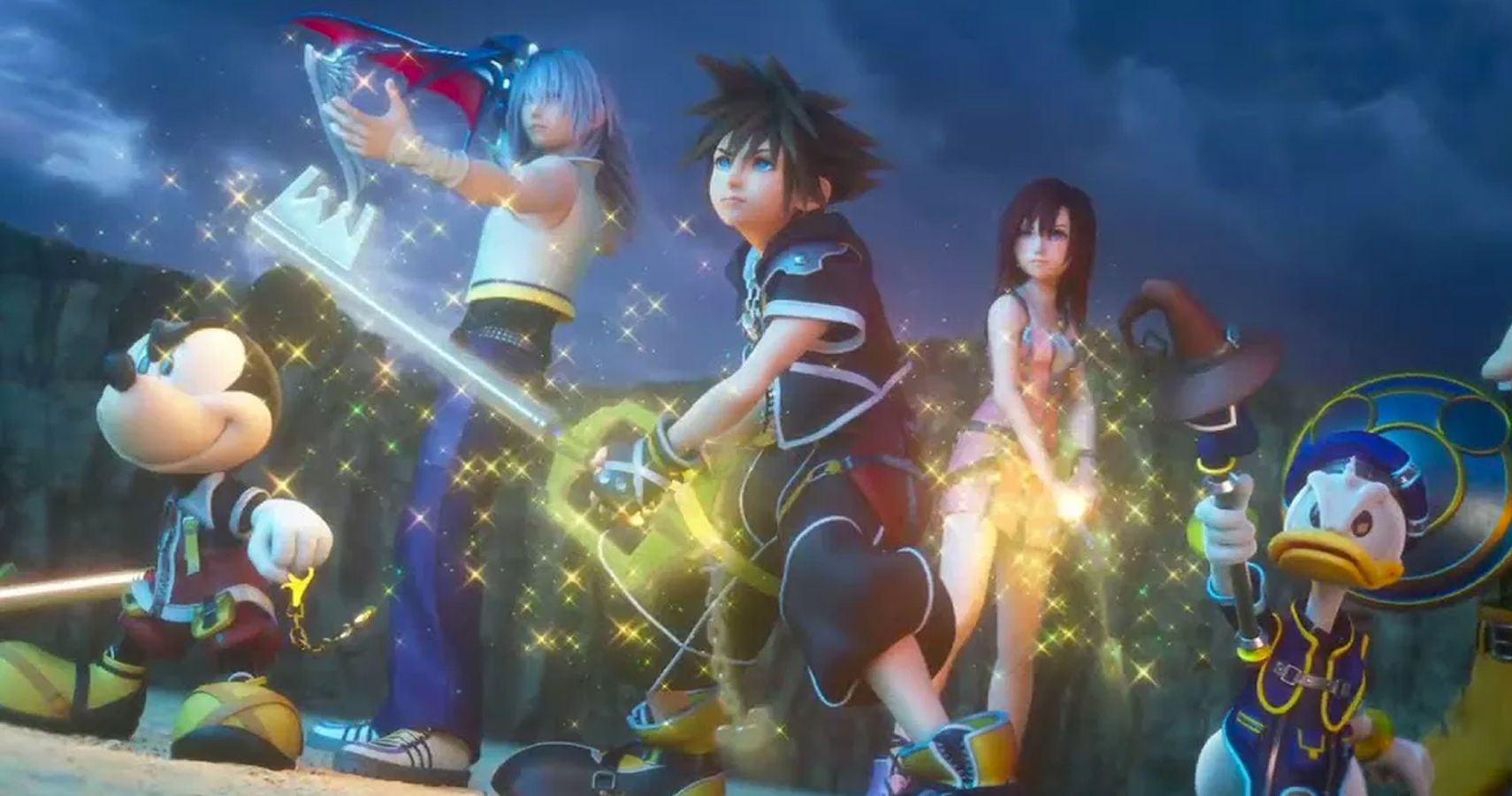 The company doesn't seem to have any games scheduled to be released around this holiday season or soon thereafter, meaning the opportunity for a next-gen exclusive hasn't even arrived yet. Not only that, but Square Enix's newest titles, Final Fantasy VII Remake and Marvel's The Avengers, will be out before the PS5 and Xbox Series X even hit stores.
We generally see something similar to this happen with each new generation of consoles. There will always be a small handful of next-gen exclusives, but for the most part, publishers will play it safe and maintain releases on both the last generation and the most recent one. After all, the goal is to appeal to as many consumers as possible.
The biggest question will be what games Square Enix decides to bring to the new consoles after already releasing them on the current generation. One can assume that the company may consider next-gen ports of Marvel's The Avengers and Final Fantasy VII Remake considering that both games come out just months before the new consoles are planned to hit stores. Who knows, the Square Enix might even go as far as bringing Kingdom Hearts 3 to next-gen as well.
Either way, it makes sense that Square Enix would take the next generation of consoles slowly. The company has been here before, people are still buying its games, and it really doesn't have any reason to sweat.
Source: Square Enix Financial Results Briefing
Source: Read Full Article