Steam Deck Production Will Be In The "Hundreds Of Thousands" By Next Month
The Steam Deck has arrived in the hands of those who managed to luck out with pre-orders, although Valve is still fulfilling these batches, leaving some to already point out stick drift issues while others are having to patiently wait for their order.
But those waiting things out, until ordering seems more accessible, have good news to hear. Speaking to IGN, Valve's designer Lawrence Yang said production of Steam Decks should "ramp up very quickly" (thanks Eurogamer).
In fact, Valve is expecting to produce "hundreds of thousands" of the portable gaming machine by as soon as next month. Yang said that production should "very quickly" be in the tens of thousand and that this will speed up to the hundreds of thousand, and will likely go up to even more than that.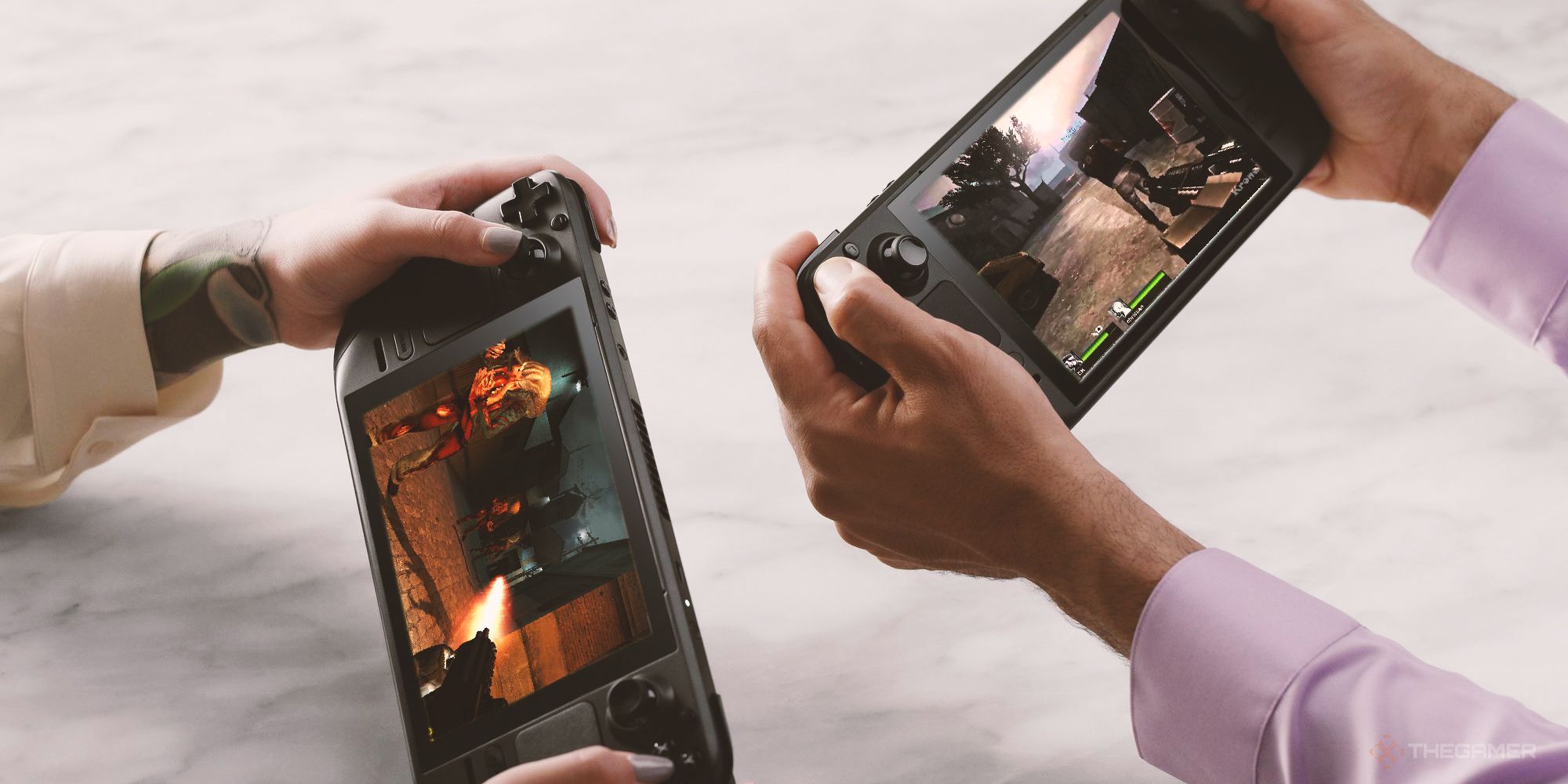 Currently, those who are expecting their Steam Decks some time 'after Q2' face this uncertainty of not knowing exactly when their unit will be delivered, but Yang clarified that this window is to become "more granular and clearer". Overall, it seems Valve is determined to get Steam Decks into consumer hands, and there's already been talk of its successor, showing Valve's commitment to the platform.
Perhaps this is to be expected since it seems Valve is "really happy" with the number of orders the company has received for its portable device, according to Yang. "It's great to see that the demand is there. It's helped us to determine our production schedules to meet demand, especially as we expand to other regions", he said.
"We're all super excited, really pleased with numbers, and really excited to start getting these into people's hands".
The Steam Deck has been fairly well received by reviewers, with many gaming and tech critics impressed by the device's performance and capabilities, although bugs and compatibility issues have been noted. In other news, Nintendo has already begun blocking videos that show users how to emulate its games on the Steam Deck, and Valve has also told developers to keep the Steam Deck in their minds, but not to design specifically for it.
Stay tuned to TheGamer as we will have our own review of Valve's Steam Deck on our pages soon.
Source: Read Full Article