Subnautica: Below Zero Gets A Fully-Voiced Story With Relics Of The Past Update
Unknown Worlds Entertainment recently announced a major update to its aquatic underwater survival game Subnautica: Below Zero. The update is called Relics of the Past, and includes a brand new story, fully-voiced characters, hundreds of new text entries, and a brand new look for the main character Robin.
Below Zero is still in Steam Early Access (currently priced at $19.99), and the Relics of the Past update marks one of the final major updates the game will get before it launches. Unknown Worlds adds that, though the Relics update does include a full story for Planet 4546B, "the finale will remain hidden until release to keep the mystery alive."
The new fully-voiced storyline for the Relics update covers professional voice actors lending their talent and skill to multiple characters in Below Zero, with on-screen character portraits so you always know who's talking. The update also adds in new encyclopedia, databank, and PDA logs to support the new story. New interactive posters have been added around Planet 4546B, with many of them based on designs and input that came directly from the Below Zero Early Access community.
Of course, with the new story comes new antagonists, the primary one Unknown Worlds wants you to be wary of being the Void Chelicerate. This monstrous aquatic beast roams the deepest and darkest depths of Planet 4546B, and "they will enjoy your company more than you will enjoy theirs." And should Robin perish in meeting this or a multitude of other underwater creatures, your beacon will now drop alongside your inventory to mark its location, making it easier for you to locate your stuff when you return.
Another new item is the Precursor Cache, glowing rooms hidden around Planet 4546B that contain "strange flora, curious technology, and irresistible mystery", and probably their share of dangers, as well. Thankfully, the devs have added in a handy PDA Pause feature, allowing you to completely pause the game while looking at your PDA in-game.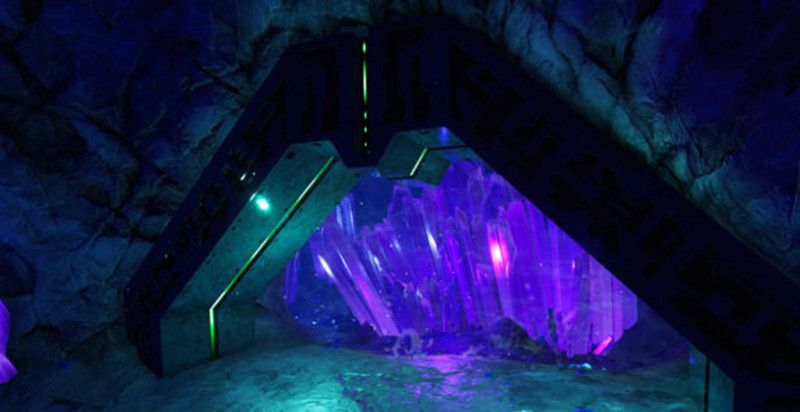 The full list of changes can be found on the Subnautica Changes and Checkins page, and there are a few more in-game screenshots of the Relics update on the Subnautica blog.
Game News
Subnautica: Below Zero
Source: Read Full Article