Super Mario 3D All-Stars Sails Back Up The Charts As It Nears The End Of Its Limited Release
Nintendo dominates the weekly boxed charts yet again as Switch owners jump on their last chance to buy Super Mario 3D All-Stars.
Those of you who check out the charts each week will have grown accustomed to Nintendo's dominance. Last week was no different as no fewer than eight of the top ten best-selling boxed games in the UK were Switch exclusives. The newly released Monster Hunter Rise shot straight to number one, while the highest-ranking non-Switch exclusive was Minecraft: Dungeons at number five.
Perhaps the most telling entry of all was the second-highest selling game of the week, Super Mario 3D All-Stars. Today, March 31, 2021, marks the last day on which you will be able to buy 3D All-Stars. Unless you have a gift card that enables you to buy it on April 1, 2021, and beyond. Nintendo will remove the game from the eShop later today, and also pull physical copies from certain stores.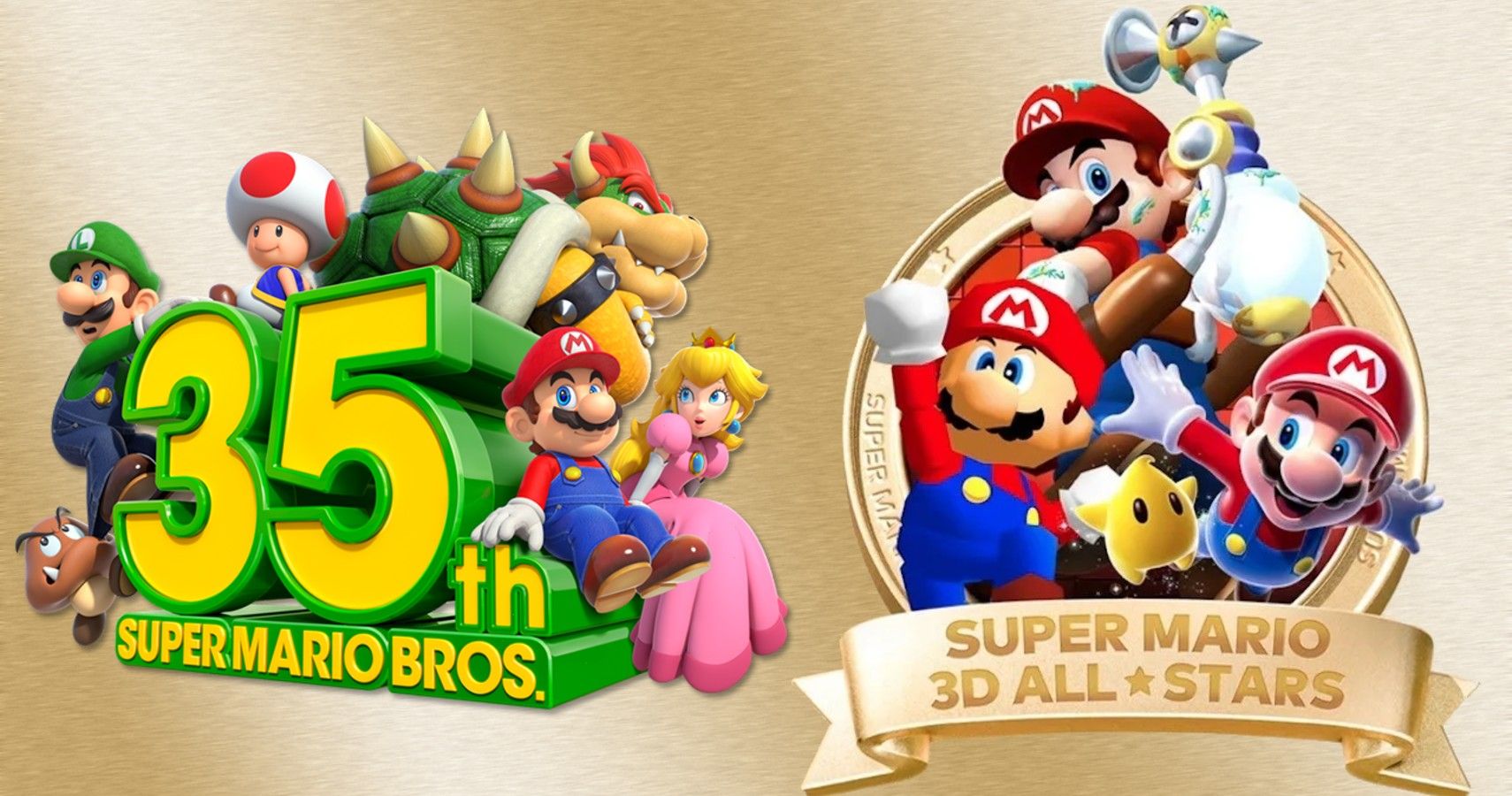 The goal here was presumably to get as many people to buy the game before it disappears forever. While that has clearly worked, as its number two spot during its final full week of sales demonstrates, chances are it would have sold well even without a limited release. Five of the eight games in last week's top ten are Mushroom Kingdom titles, including Super Mario Odyssey which consistently makes the top ten four years after its release.
Other than Minecraft: Dungeons, the only other non-Nintendo exclusive to make the cut is FIFA 21. If anyone at Nintendo is looking to throw their weight around even more, they could point out that both Dungeons and FIFA are also available on Switch. That means technically all ten games to make the best-sellers this week are Switch games.
Some notable absences from the chart this week include Spider-Man: Miles Morales and GTA 5. Miles Morales made it to number one just a few weeks ago, making it the first PS5 game to ever top the chart. Its sales might well be boosted this week as its new update includes a brand new suit. As for GTA 5, perhaps it is finally on the descent after almost eight years of dominance, but we highly doubt it.
Source: Read Full Article