Taiko no Tatsujin: Pop Tap Beat Out Now On Apple Arcade
Taiko no Tatsujin: Pop Tap Beat is finally out worldwide via Apple Arcade. It was earlier released only in Europe back in 2019. Now fans of the popular rhythm game can take the beats with them on the go after the game has been localized for the fourth time. The popular Bandai Namco series has been around since 2001 and continues to remain popular.
Those familiar with the series may have already been drumming it out on either Nintendo Switch or PS4. Last year Taiko no Tatsujin: Rhythmic Adventure Pack was surprisingly released for the Switch.
With the latest Apple iOS release, you can play it on either your phone, iPad, or even through Apple TV. This makes it more accessible for  those who don't own a console. Rhythm games tend to be relaxing and challenging, and players today could definitely use a little of both.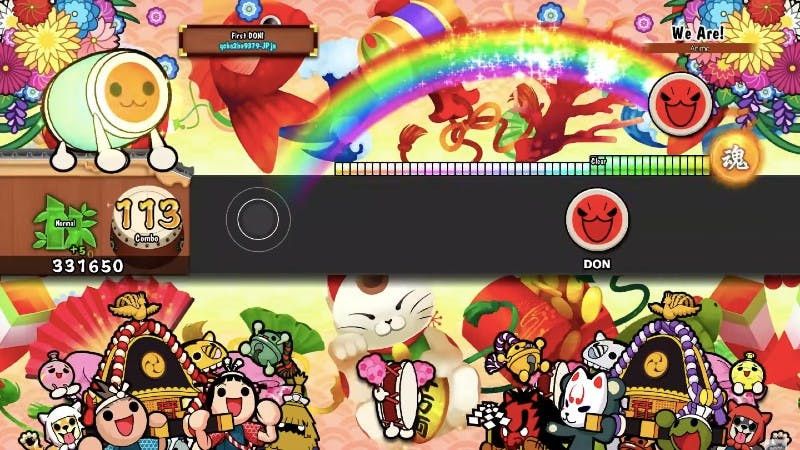 For those unfamiliar with how the game works, you tap out beats to a particular song. You score points for how much you stay in rhythm. In this version, there are four different difficulty settings and you can even earn different drum sets to use in game.
Mobile gaming has seen a surge in recent years, especially during the pandemic. Many are turning to their phones for entertainment and to connect with others virtually. Revenue has also increased in this sector. Apple Arcade subscribers can also use Taiko no Tatsujin: Pop Tap Beat's multiplayer mode to play with friends. You will have to pay $4.99 a month, however.
Another popular mobile game, Genshin Impact just released  17 new tracks for an official OST-packed full of tunes from around Dragonspire. You can stream it via Spotify, YouTube, and Apple Music.
PUBG's Lite Version isn't fairing as well sadly. It was announced that the spin-off which was created for lower-performing PCs will be closing down on April 29. A Call of Duty cheat maker was also shut down by the Chinese Police. The revenue that was being generated totaled to an astonishing $76 million alone.
2021 continues to be an interesting year for the world of gaming and more releases are no doubt on the way.
Source: Read Full Article