Team Fortress 2 Racks Up Over 130,000 Concurrent Players… In 2020
Well, Team Fortress 2 certainly is the game that just keeps on giving. However the aging title is managing to pull it off, it's proving to be just as popular as it ever was. Players are coming back in droves.
Gamers really can be a fickle bunch. While some players are utterly dedicated to their favorite titles and franchises, others will flit between games as they see fit. The allure of a big release can soon wear off after launch, too. These factors can make it incredibly tough for developers to maintain momentum, even after a successful launch.
By the same token, though, games can also become viral as quickly and easily as the latest big meme. The smash hit Among Us, for instance, hit an absurd 3.8 million concurrent players on Steam last week, which is absolutely extraordinary. Meanwhile, the much-hyped Marvel's Avengers has been floundering with less concurrent Steam players than Deus Ex: Mankind Divided.
It's all just another sign of the difficult, unpredictable times everybody's living in now. Still, even in the strange year that is 2020, there are at least two things gamers can count on: October means Halloween events in just about every game ever, and Team Fortress 2 will continue to be a force to be reckoned with. In fact, both of those factors go hand in hand.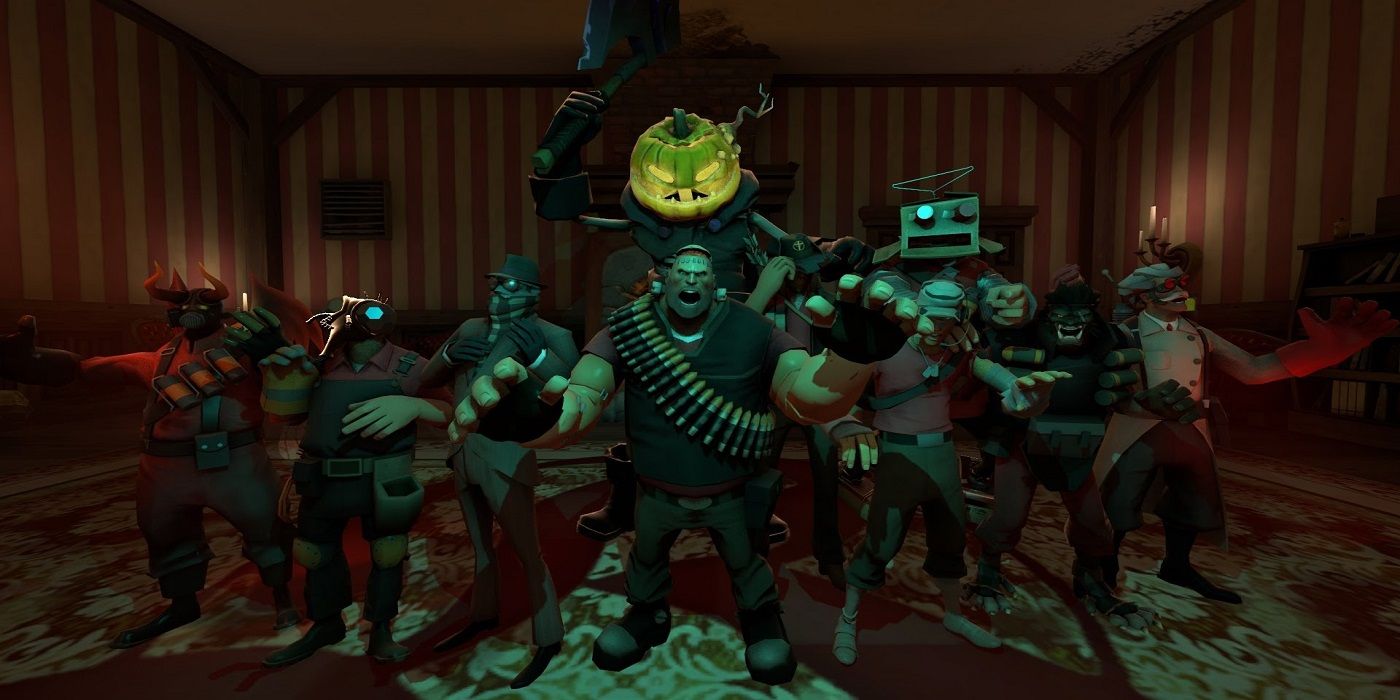 Much like the equally unstoppable Grand Theft Auto Online (which really isn't kidding around with cheaters lately), Team Fortress 2 has been beloved by players for a long, long time. If it's remarkable that GTA Online is still a phenomenon, having launched back in October 2013, then spare a thought for TF2: Valve's FPS debuted in 2007!
Thanks to the Scream Fortress XIII event, PC Gamer reports the game has been attracting huge numbers of players. The highest so far recorded on Steam is just over 130,000! While it's true that bots are surely still having an impact on those numbers, there's no denying TF2's continued appeal. If fans continue to be drawn back to the game by Scream Fortress XIII's new maps and other content, perhaps that number can be driven even higher.
NEXT: Team Fortress 2 Is Plagued With Bots, But Players Are Fighting Back
Chris is a freelance video game journalist and entertainment writer from a small town in England. While he's an ardent fan of video games, regardless of platform, he specializes in retro games. His heart will always belong to the Sega Genesis. When he isn't gaming, Chris will usually be found catching up on the latest and greatest movies, whether at the theater or at home. He has sat through the Harry Potter movies more times than you have, and he doesn't care if you disagree.
Source: Read Full Article