The Button Witch Adventure Game Snaps Onto Steam
Independent video game studio DDreams Games recently cast its spellbinding point-and-click adventure game The Button Witch onto Steam for a full launch. The game is currently available at a special promotional discount of 33% to $10.04, scheduled to run until January 3.
Along with the full game, the studio also added The Button Witch Soundtrack and The Button Witch – Art and Guide Book products to Steam. The SOT is currently discounted 33% to $2.67, and the book is currently discounted 40% to $3.59. Or, you can buy them in a bundle for $6.26.
According to the Steam notes, The Button Witch is a classic point-and-click-inspired cartoonish adventure game where you take the role of Ellie, "a young witch-in-training" who has just arrived at the famed Witch Academy for an internship. Ellie is also there in search of answers to the mystery of "what happened in her supervisor's Manor". Gameplay features escape room style puzzles, riddles, a "lively cast of crazy characters with original design and personality", a mysterious plot with numerous secrets and multiple endings, and an engaging interactive magic system.
The Button Witch magic system allows you to cast spells that interact with the environment. For example, the Magnet Spell allows you to move metal objects. The Light Spell allows you to turn on lights, or to light a small fire. As you progress through the story, you'll unlock more spells to add to your spellbook.
The Button Witch is the result of a DDreams Kickstarter campaign that ran in January and February of this year. The game successfully funded, including unlocking two of its six stretch goals, had its beta testing phase through autumn, and was delivered to its backers this month. It hit Steam on December 27 with an accompanying launch trailer and website. There are a few more game details on the Kickstarter page, such as the name of Ellie's supervisor (Lord Thimble), links to reviews of the game, and the mention of Italian artist Caterina Capogrossi as the person responsible for the delightful art in the game.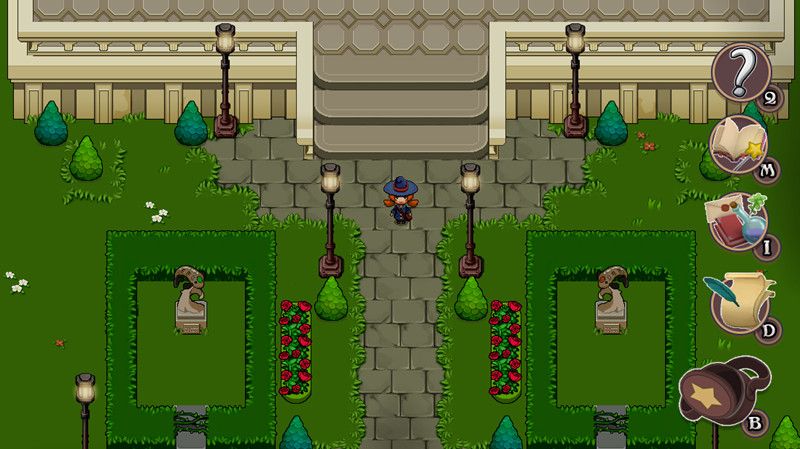 The Button Witch website has a free demo of the game available if you want a deeper look at the game. You can also find more info on the game's Twitter channel and DDreams Games Patreon.
Source: Read Full Article