The Sims 4: 15 Fan-Made Stuff Packs Every Simmer Needs
Over the years The Sims 4 has published some very fun and successful stuff packs to bring some color to its base game. From the community favorite Laundry Day Stuff Pack to Backyard Stuff Pack, the additions have been generally extremely well-received and much needed by Simmers.
However, dedicated fans have also stepped up to show their creativity by creating their own custom content stuff packs that most of us didn't even realize we needed in our lives. With that said, we're here to share ten of the best fan-made stuff packs that will give your game an unexpectedly entertaining touch.
RELATED: 10 Messed Up Sims 4 Challenges All Simmers Will Want To Try
Updated on February 12th, 2020 by Anastasia Maillot: Overall, The Sims 4 stuff packs have been getting better and better as time has gone by. That being said, even such popular and recent packs like Tiny Living weren't without their flaws, which goes to show EA has much to learn about fans like.
This is why fan-made content is so crucial to the popularity of The Sims 4 in 2020, since these are the people who know best what the game needs. To celebrate this, we decided to share just a few more fan-made stuff packs that can bring some much-needed color into everyone's game.
15

Happy Holiday Stuff Pack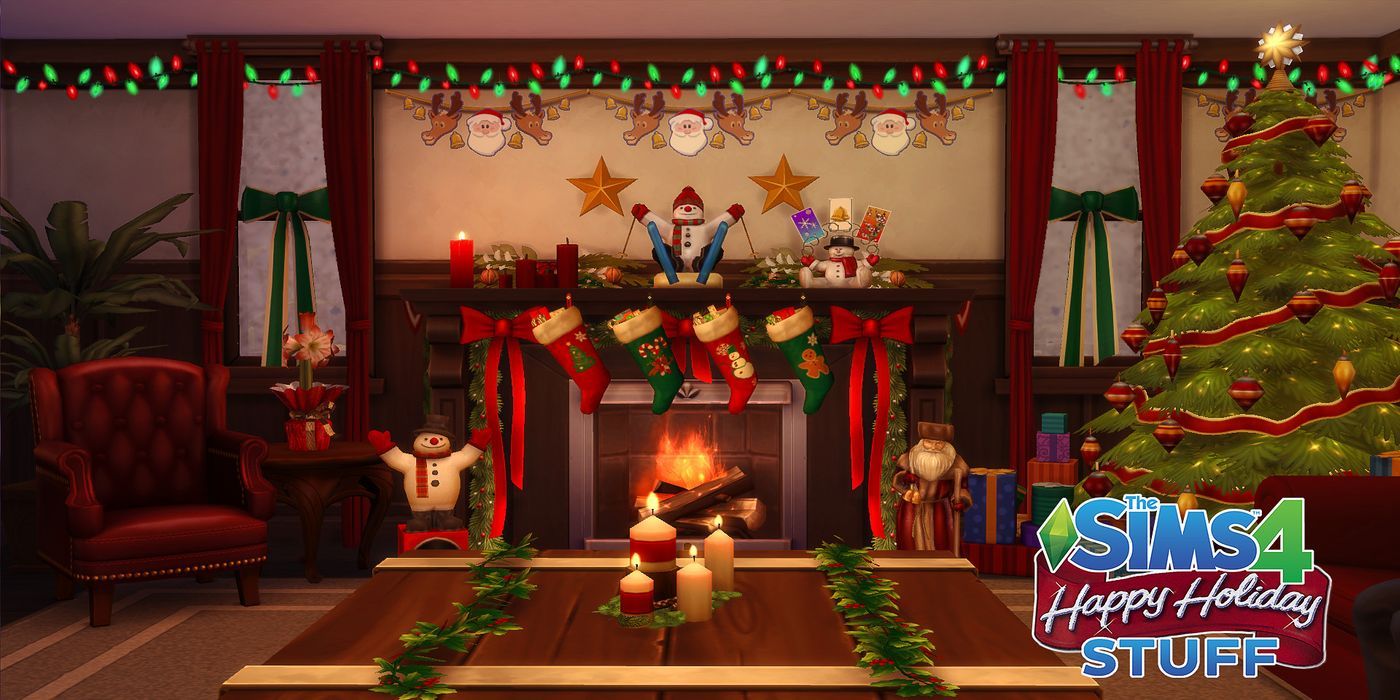 Since Seasons came out the game has had a nice variety of random and recurring holidays. Players can also design holidays themselves easily with the calendar function, and decorate accordingly for each day. However, while the expansion came with tons of objects to decorate with, they might get a bit repetitive after a while.
For true lovers of holidays, this fan-made Happy Holiday Stuff Pack by simsi45 adds tons of new holiday themed items and objects, which will automatically be categorized in holiday items if Seasons is installed.
14

The Bafroom Stuff Pack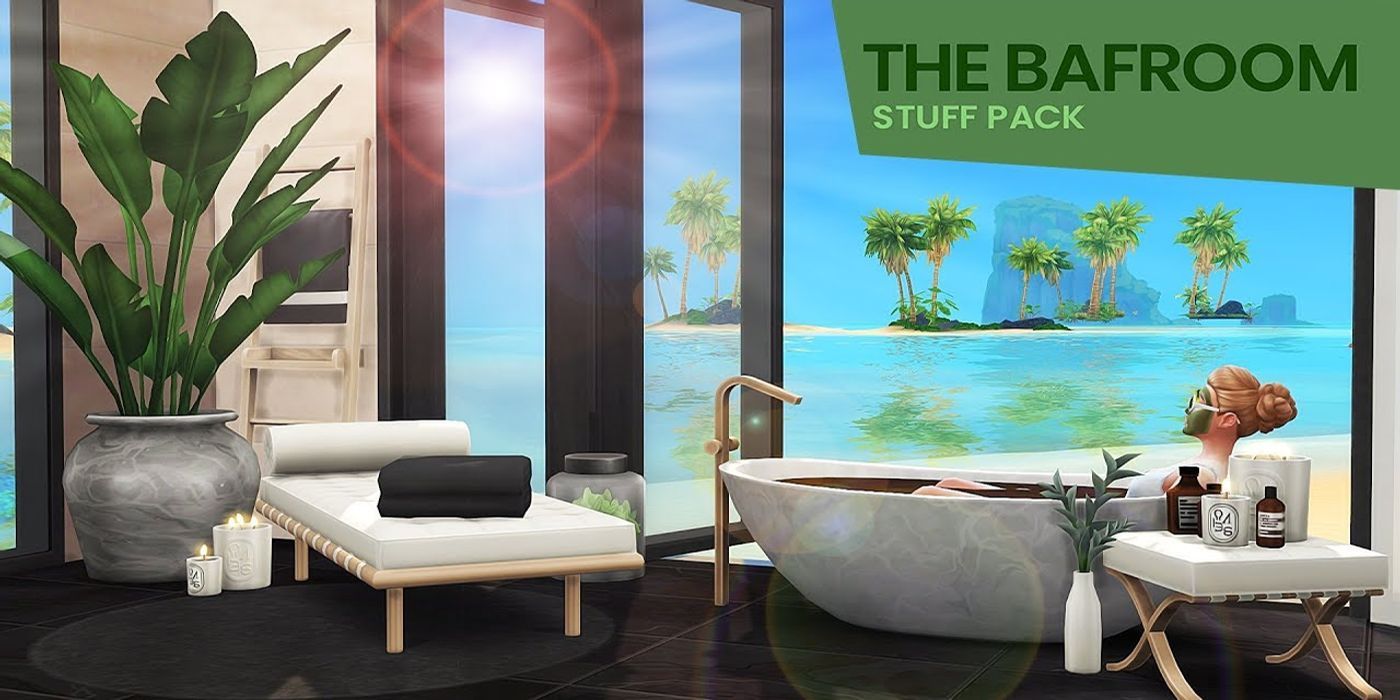 One of the most popular stuff packs from 2019 is without a doubt The Bafroom, which blew tons of Simmers away in how realistic and beautiful its items were. Perfect for recreating a luxurious bathroom for your Sims from minimalistic and modern furniture, the Bafroom looks better than most official stuff packs.
The pack comes with a whole new set of bathroom furniture, as well as a nice variety of windows and screens to turn a regular bathroom into a full on spa experience. Find the Bafroom, made by Felixandre and Harrie here.
13

Pyjama Party Kids' Clothing Pack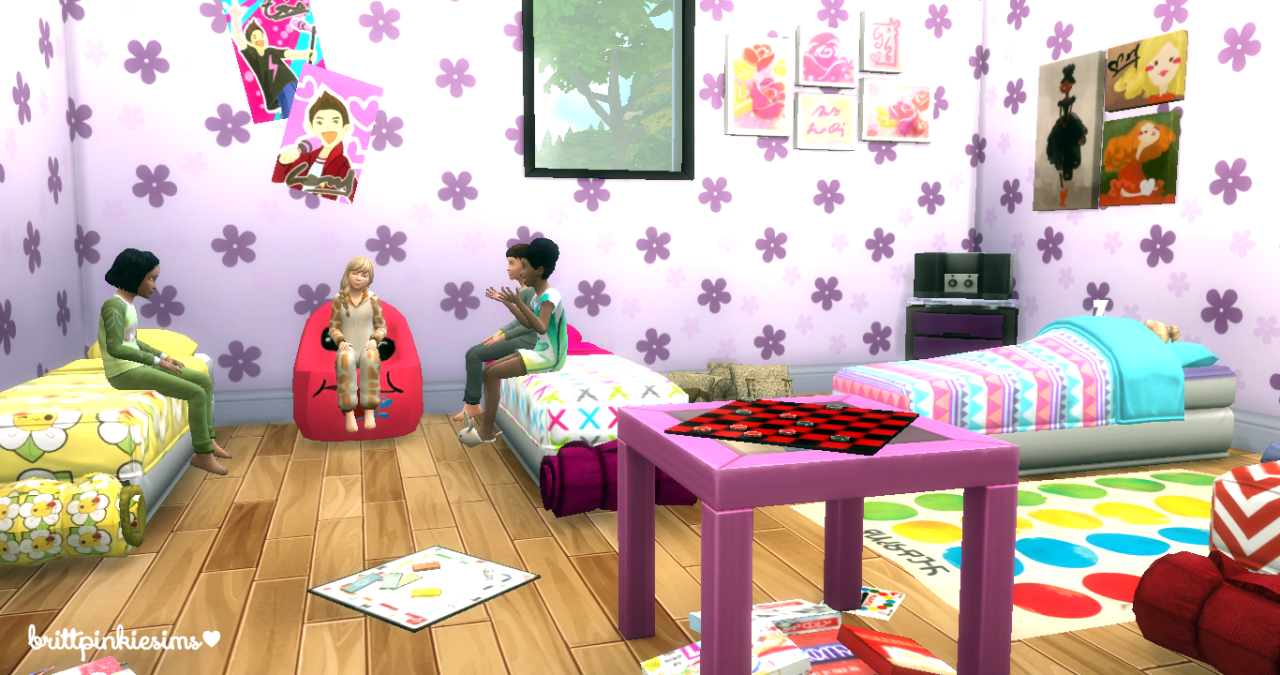 Created by Standardheld, this first stuff pack is a welcome addition to the base game that so often overlooks clothes and objects for kids. With the game's own selection too slim, it's packs like this one that really enrich the family experience for us Simmers.
The pack includes a whopping +600 recolors of nine clothes. Even better, all the clothes are available for both genders, so you'll have plenty to choose from when clothing your kids. Keep in mind that this pack is otherwise base game friendly, but will need Spa Day for the bathrobe to function properly.
12

Teen Style Stuff Pack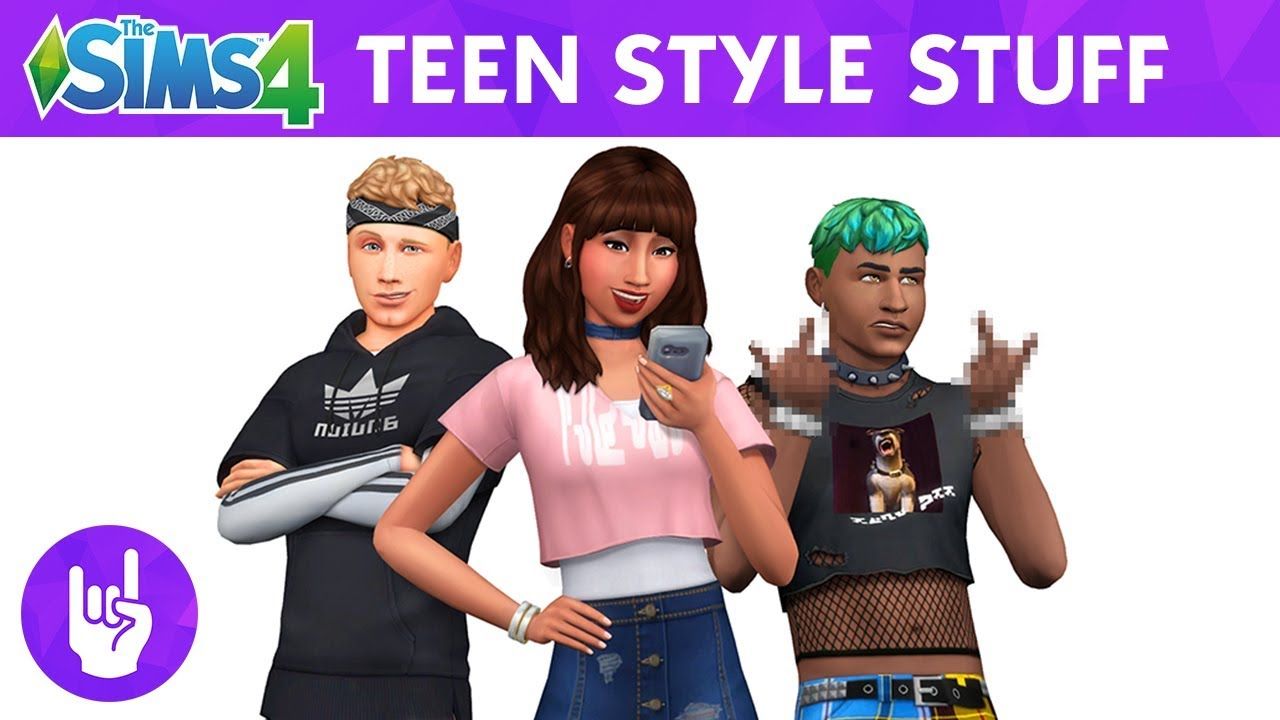 Teens are another age category that has been slightly overlooked by The Sims 4. Not to worry, though, because Luumiasims comes to the rescue with this simple yet brilliantly executed clothing pack for our teenager sims.
With three different styles and outfits to choose from, you can either create handsome athlete guy, the popular girl of the school, or the edgy alternative punk kid. The pack rewards you with gorgeous custom content clothing that looks colorful and crisp in-game, making it a great pack for those of us with teen families.
11

Paradise Stuff Pack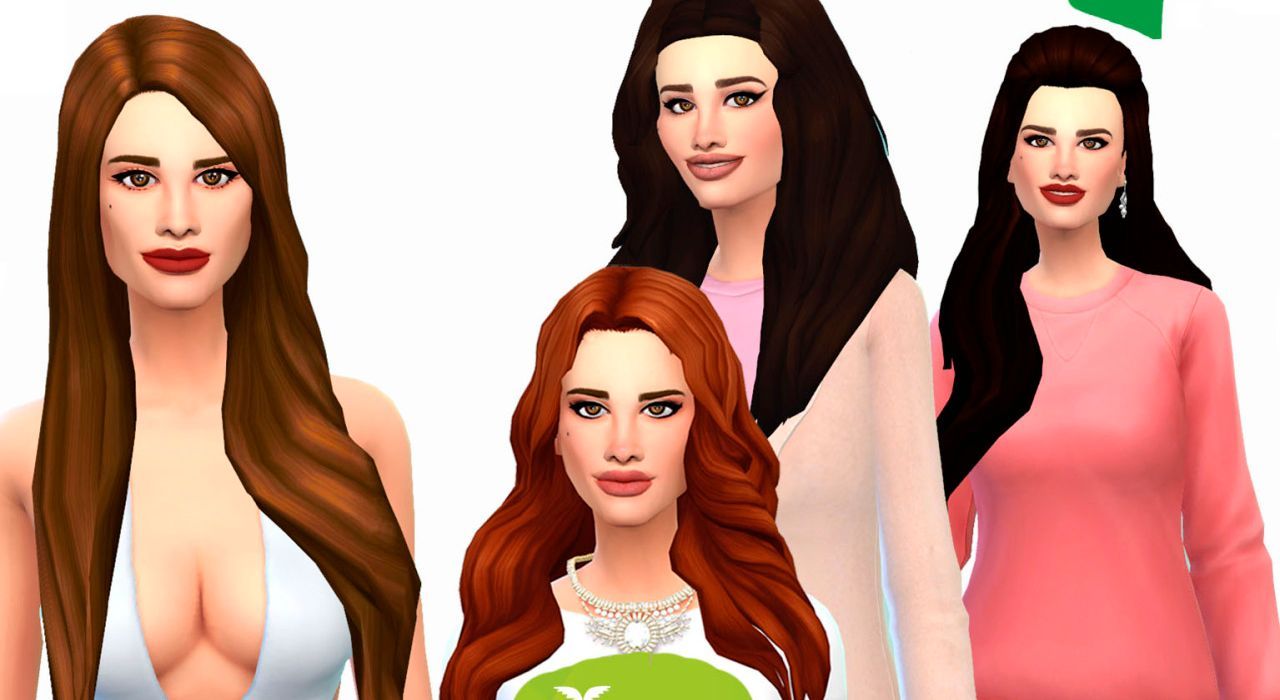 If you're looking to give your adult female sims that fashionable Lana Del Rey kind of look, then this Paradise Pack by Simplifiedsimmi is the perfect choice. The pack comes with four different styles of long wavy hairs, glamorous lipstick, and eyeliner, as well as a sweater.
You also get a set of eyes to give your sims that additional realistic look without being too much of a burden on your game or computer. Although this pack is simple, the general vibe of it is super elegant.
10

Minimalist Bedroom Stuff Pack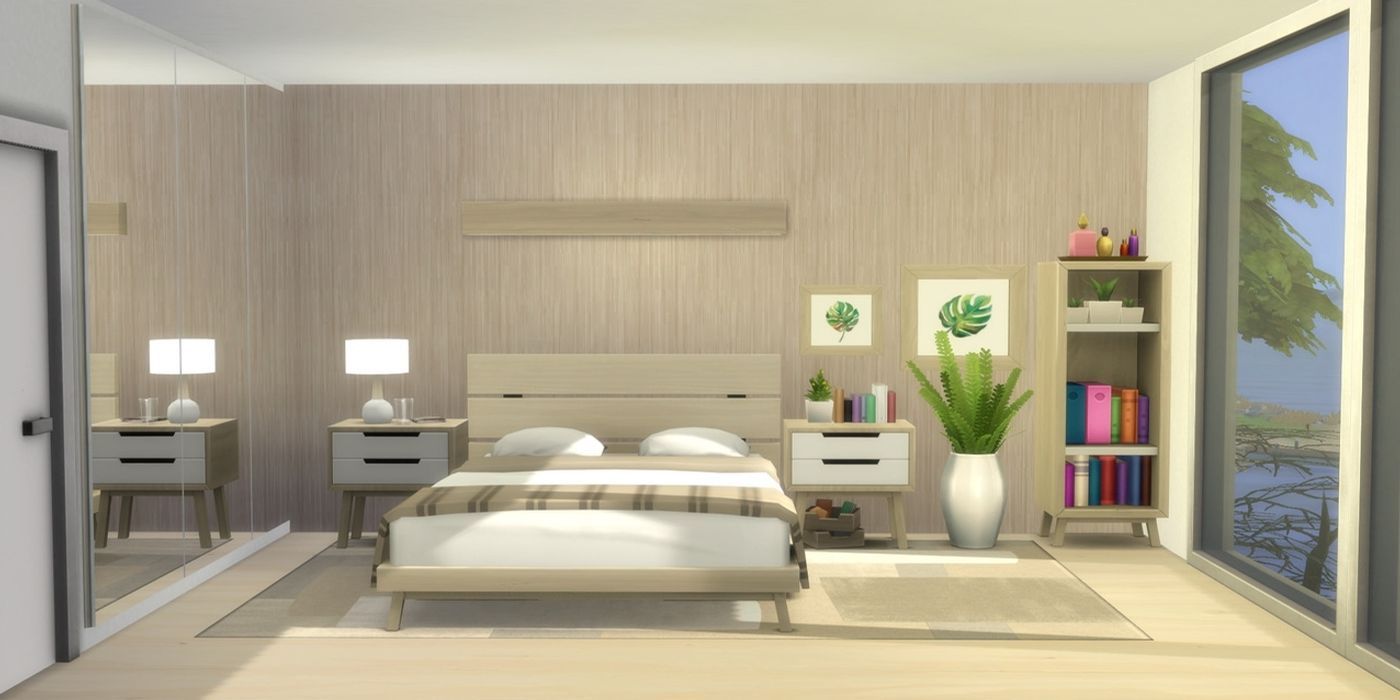 Now that Tiny Living has been released, it's nice to get more custom content that fits the overall Hooga style of the pack. This Minimalist Bedroom stuff pack is a great option for Simmers who don't particularly fancy the Murphy bed and want just a bit more character in their Tiny Living builds.
IllogicalSimmer created this great IKEA inspired pack of custom content bedroom furniture, including a nightstand, a bed and some fancy clutter, all in neutral colors to fit the look of a modern bedroom.
9

Grilled Cheese Stuff Pack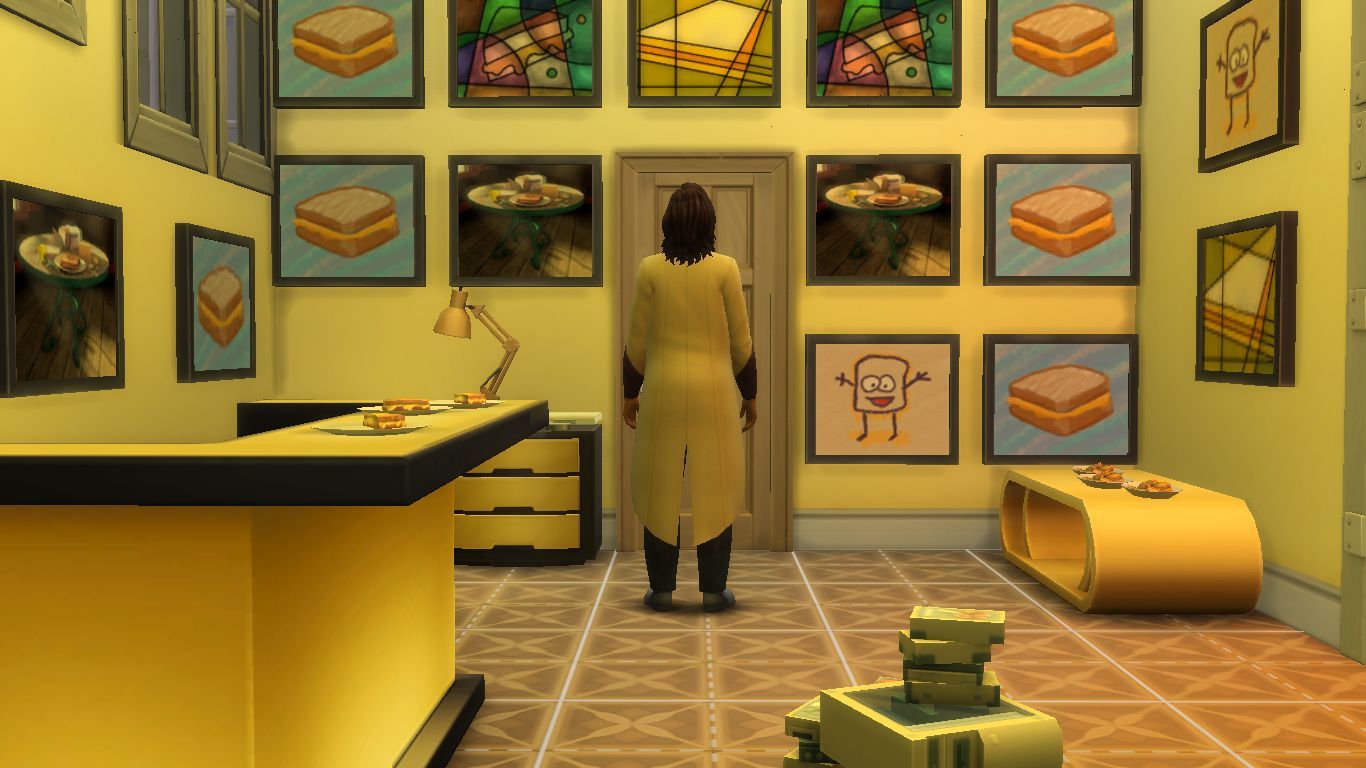 Every dedicated Simmer knows that grilled cheese is the poster food of The Sims 4. Having been in the game for years now, the franchise just wouldn't be the same without it, and creator grilled-cheese aspiration knows this.
This pack comes with outfits and accessories that will let you clothe your sims in everything grilled cheese. Whether it be socks, shirts, pajamas or even necklaces, your sims will have every way possible of showing off their unconditional love for this indulgent comfort food.
8

Spring Fling Stuff Pack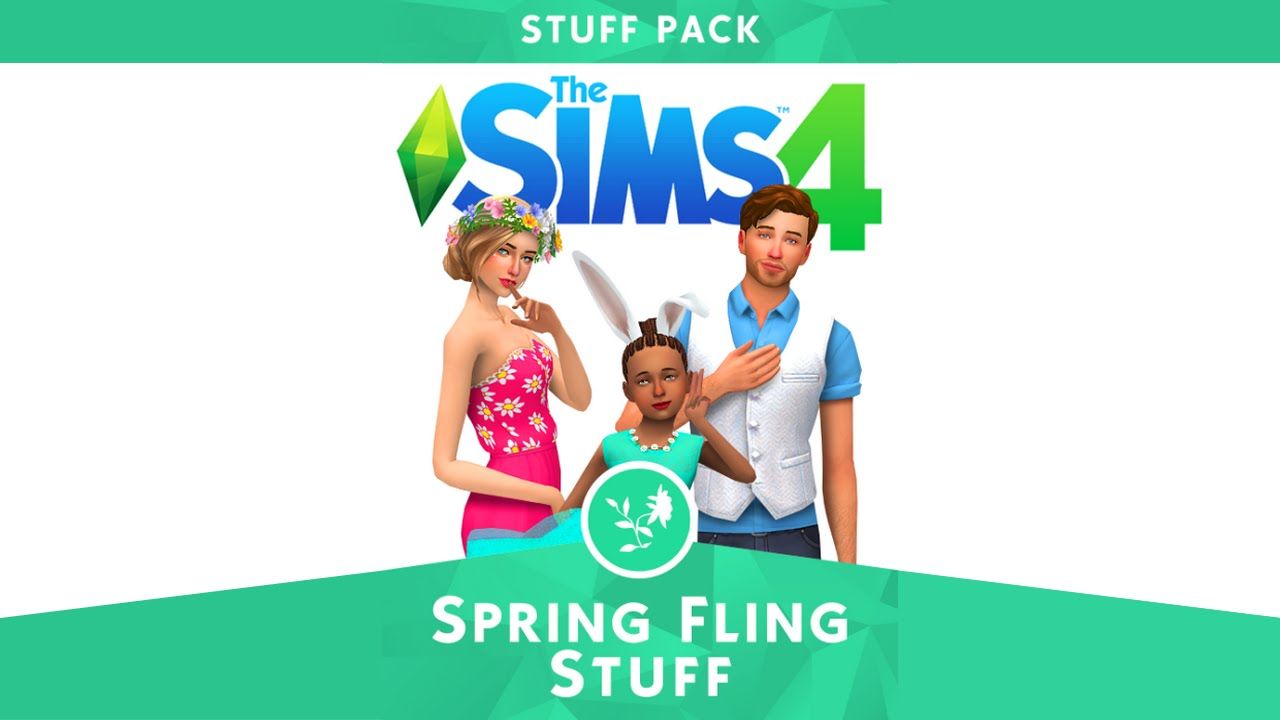 With the addition of seasons into The Sims 4, packs like Nolan Sims' Spring Fling truly fit in with the theme of Easter and spring. This colorful collection of clothes, accessories, and build mode objects is all about flowers and bunnies, perfect for a celebration of Easter or the Flower Bunny.
If you want to organize an egg hunt or a flower party in your household, this pack is simply a must with its cute flower crowns and rabbit ears.
7

Crazy Cat Stuff Pack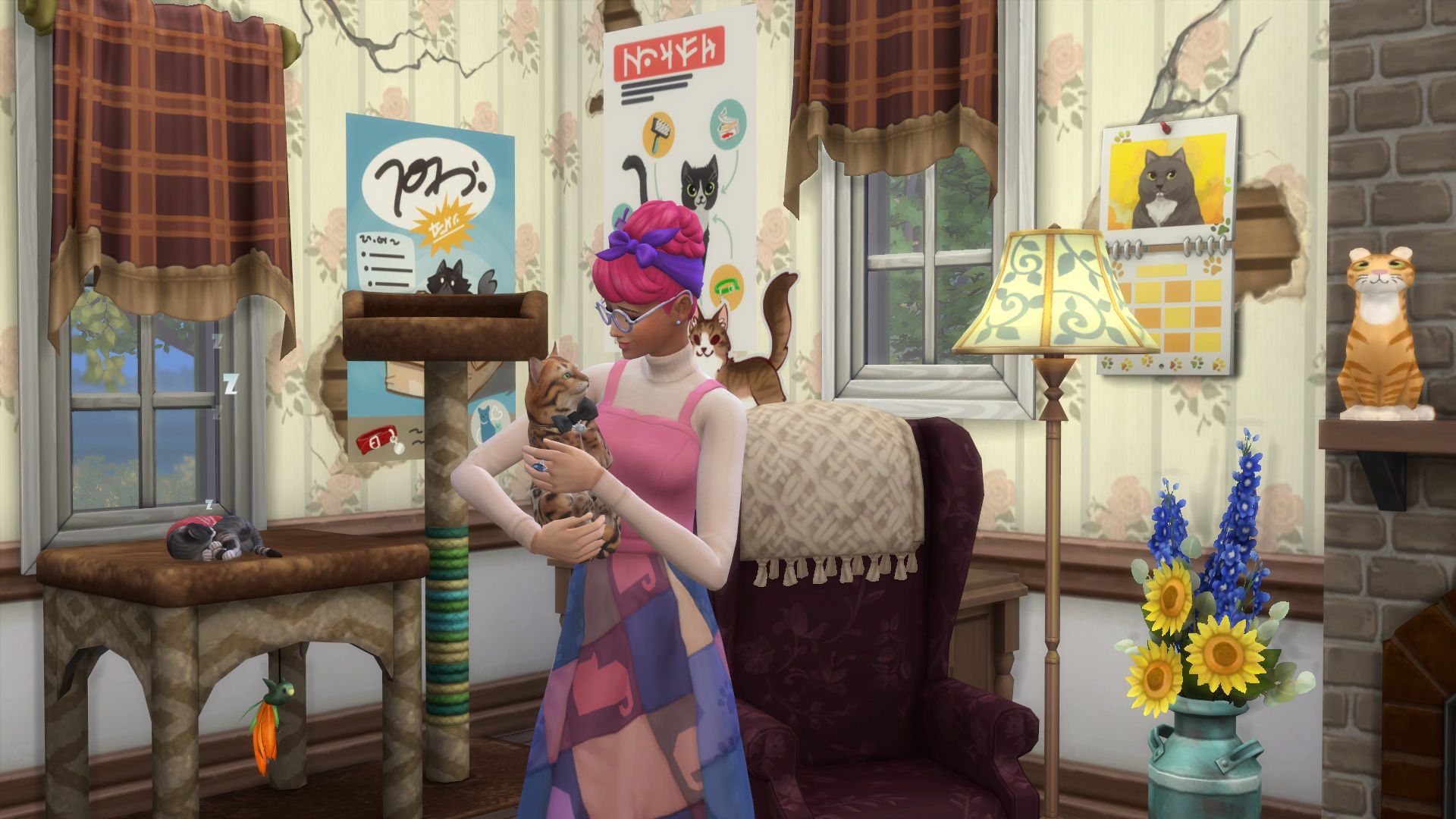 Raise your hand if you're a cat lover, because this pack is for you. Even better if you happen to own Cats and Dogs to create your own cat lover or crazy cat lady, this pack by giannisk-13 is loaded with clothing and accessories fit for a sim obsessed with their tiny furry friend. The pack even comes with a tiny potted cat grass plant, cat posters, and cute cat decals you can decorate your sim's room with.
6

Dunkin Brands Stuff Pack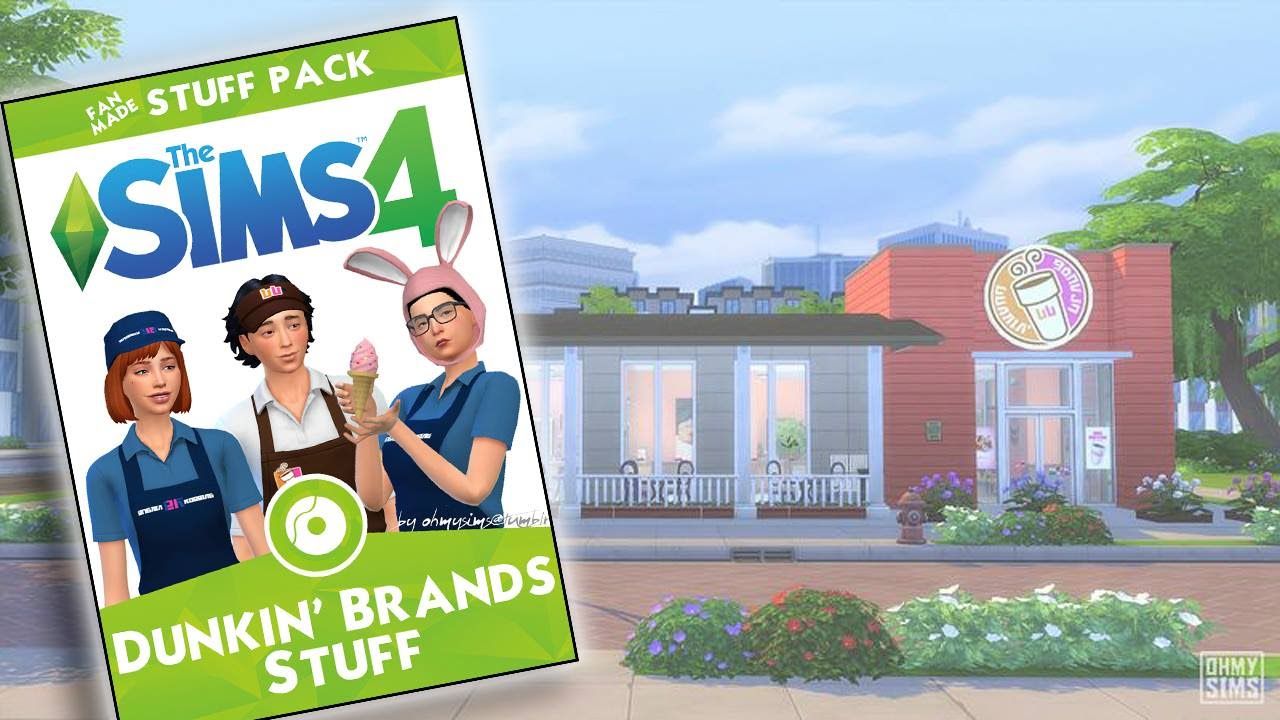 In the past, we've seen amazingly accurate re-creations of real-life food chains by dedicated creators, and this one by Oh My Sims is definitely one of the best ones we've seen.
Recommended to those who have the Dine Out pack, this fan pack comes with all sorts of decorations and objects that can help you build your very own Dunkin Donuts. The pack is so well executed it even comes with appropriate work uniforms your future coffee shop or ice cream workers will be wearing.
5

The Kichen Stuff Pack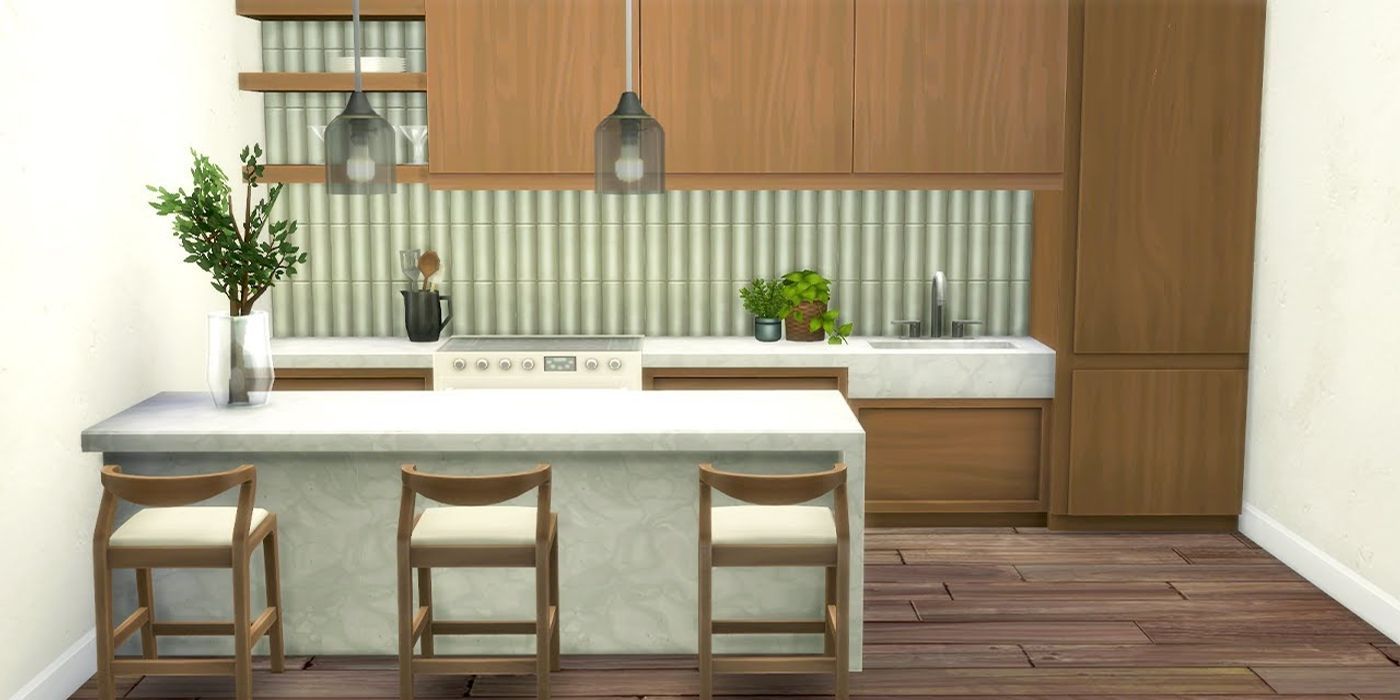 Makers of The Bafroom return in this stuff pack to deliver an equally beautiful stuff pack for a modern, minimalistic kitchen, dubbed as The Kichen. Those who already downloaded the Bafroom will find that the two packs really compliment themselves with a nice modern appearance.
The Kichen includes a whole new set of counters, tons of kitchen related clutter, chairs, a stove and a fridge and pretty much anything you could think of when upgrading a Sim's kitchen.
4

Pufferhead Stuff Pack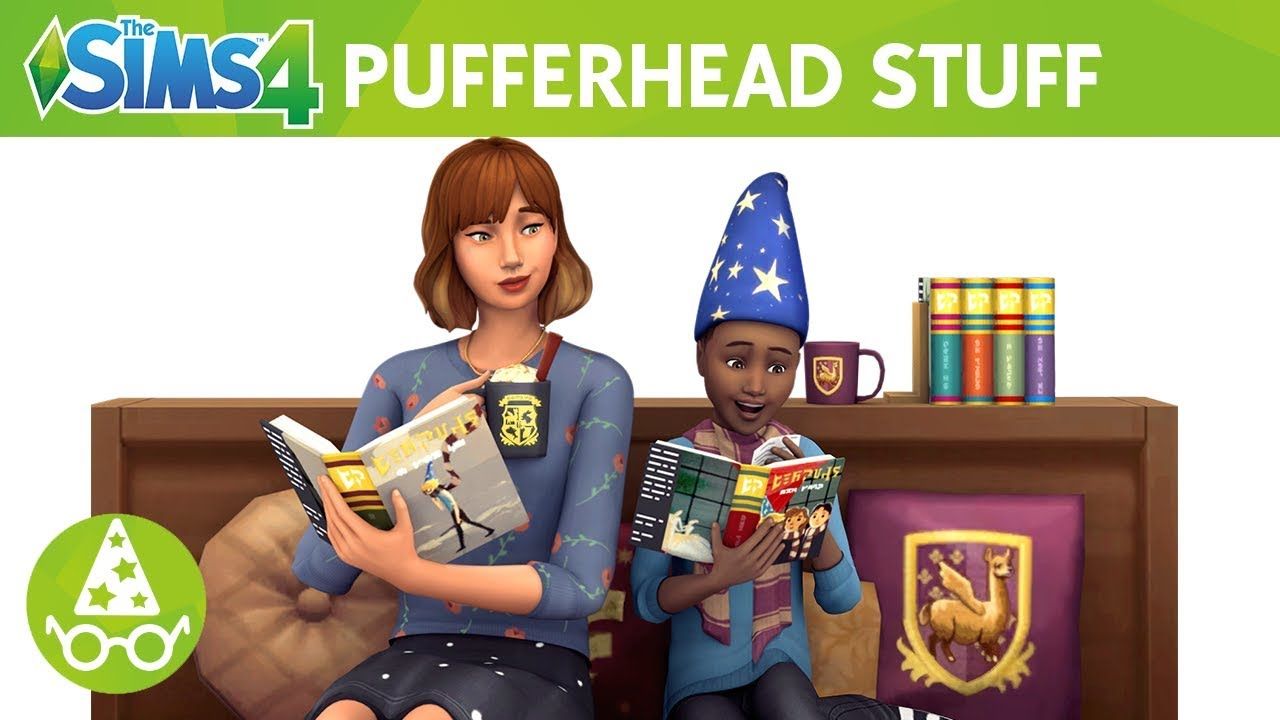 While Henry Puffer had only been but a mention in The Sims 4 so far, another talented creator MLys decided to turn the reference into something more elaborate. This Pufferhead stuff pack is sure to resonate with every Potterhead who's been dreaming of creating their obsession inside The Sims 4.
The pack is loaded with amazing decor items from beds to butterbeer to books and even to wizard hats. Considering this pack is completely free and base game compatible, it easily makes the top three of this list as an amazing passion project.
3

The Sims 4 IKEA Home Stuff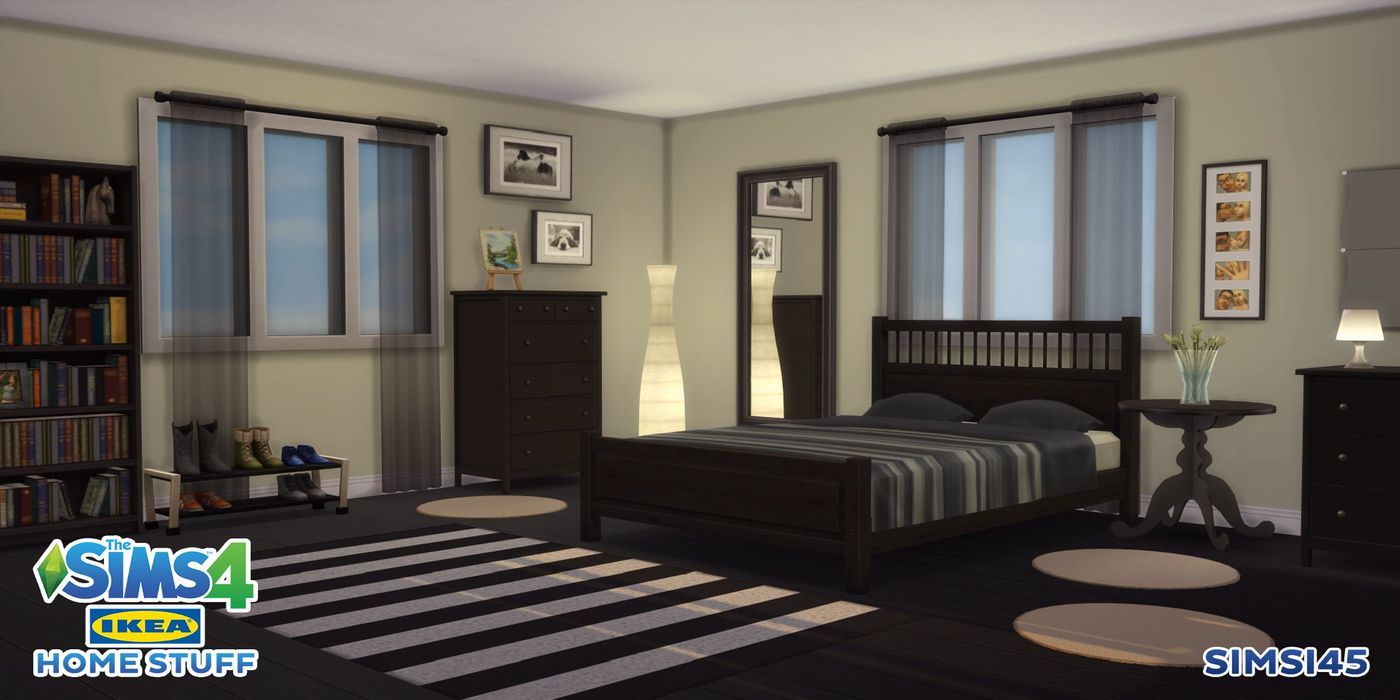 IKEA is something people either hate or love, and for Simmers who adore interior design, it's a definitely the latter. The Sims franchise hasn't really collaborated with IKEA since The Sims 2 came out, but fans have been hard at work recreating an IKEA themed stuff pack since the original came out.
Simsi45 brought over 60 actual IKEA pieces of furniture to life in this stuff pack, with a lot of variety in colors to make sure there's something for just about anyone. From beds to drawers to chairs and even carpets, this is the best stuff pack for anyone who wants a touch of IKEA into their game.
2

Family Fun Stuff Pack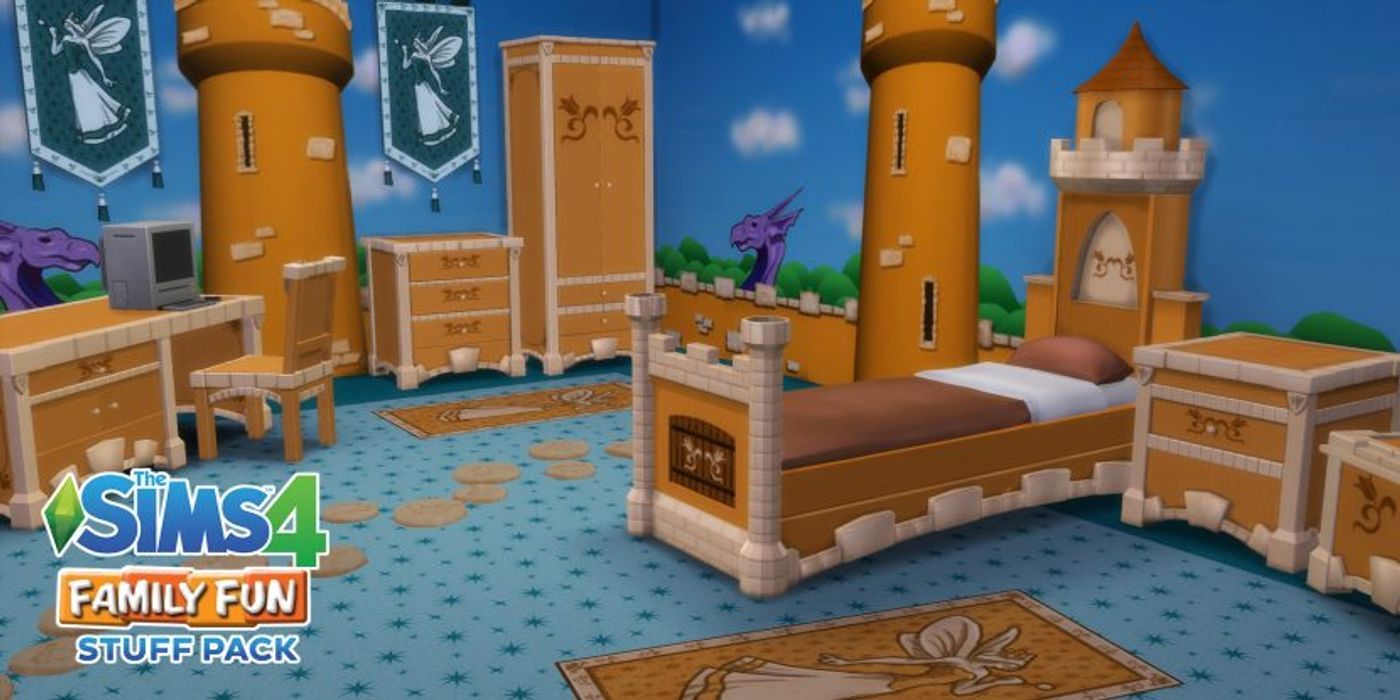 Who could forget about the iconic The Sims 2 Family Fun Stuff pack? Many of The Sims 2 expansions and stuff packs were excellent in quality, which is why fans have been trying hard to bring them back. Simsi45 especially wanted to remedy the lack of furniture and objects designed for children.
This stuff pack recreates some of the fantasy themed furniture from The Sims 2 stuff pack, including the castle themed bedroom set and all the wallpaper included.
1

Stellar Stuff Pack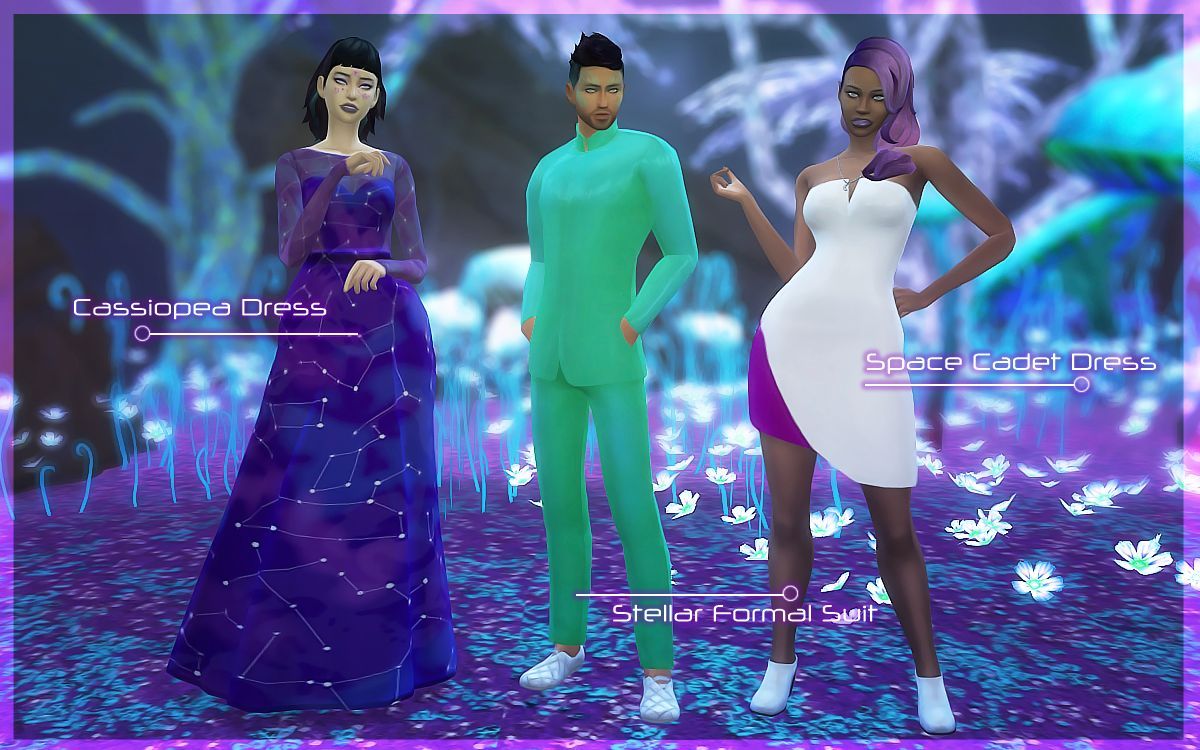 Lovers of space and sci-fi unite, for this pack is a must-have for you. With no futuristic expansion to The Sims 4 just yet, this Stellar themed pack collaborated by a number of amazing creators is all about space and the unknown.
The collection includes tons of content from CAS pieces to build mode pieces, and even comes with two lots: the moon laboratory and a home lot.
Source: Read Full Article