They Kinda Forget The Monsters On The Monster Hunter Movie Posters
In the latest video game franchise to receive a console-to-screen adaptation, the Sony Pictures' film Monster Hunter has just released the first two promotional posters for the upcoming movie. However, these brand new images of the highly anticipated film appear to be missing a crucial part of the film's storyline, which prompts the question: How could you forget to add the monsters on the movie poster for a film called Monster Hunters?
The images were released via Twitter on Sony Pictures' official account. The first image shows actress Mila Jovovich (known for her role as "Alice" in the Resident Evil movies, which currently holds the honor of the highest-grossing film series to be based on a video game franchise) portraying "Captain Natalie Artemis," the film's protagonist and member of the United Nations military team.
The second movie poster displays leading actor Tony Jaa (known for his work in Thai films like Ong-Bak: Muay Thai Warrior as well as American films like Furious 7, the seventh installment in The Fast Saga) as "The Hunter," one of the many eponymous skilled monster hunters whose ready to take on whatever evil creatures attempt to invade and overtake the Earth.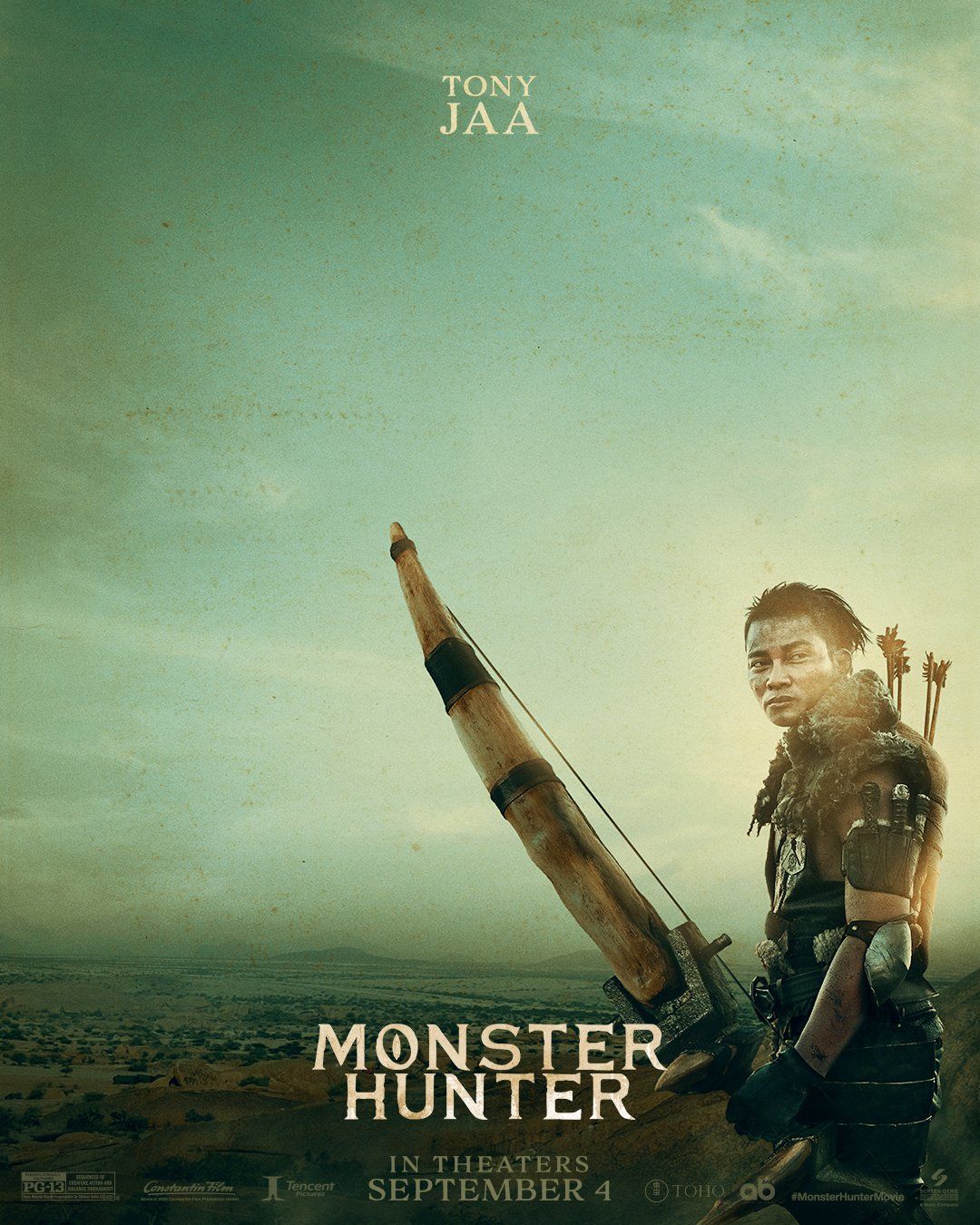 The posters also confirmed an official release date for the film – September 4, 2020. This release date will be the same for both the United States and Japan.
Beyond Jovovich and Jaa, the film also stars other prominent Hollywood actors, including Ron Perlman (Hellboy film series) as the Admiral, T.I. Harris (Ant-Man, Ant-Man and the Wasp) as a sniper named Link, and Diego Boneta (Pretty Little Liars) as Sergeant Marshall. The film is directed by Paul W.S. Anderson, known for his work on the Resident Evil films.
Though it is a bit concerning and silly that the marketing team forgot to include the eponymous monsters in the first promotional images for the film, let's hope that the final product will actually have some evil creatures in it.
Monster Hunter is scheduled for a September 4, 2020 release date in the United States and Japan. The most recent Monster Hunter game, Monster Hunter: World, was released for PlayStation 4 and Xbox One consoles in January 2018, with a Windows PC version released in August 2018.
Source: Read Full Article