What To Watch Before Blonde, Netflix's Marilyn Monroe Biopic
Netflix's Marilyn Monroe biopic Blonde is just around the corner, with the release of Netflix's Monroe documentary, The Mystery of Marilyn Monroe: The Unheard Tapes, signalling the beginning of the movie's marketing. Unfortunately, the documentary is terrible. It's a podcast of a movie, filmed with strange lip syncing by actors over recorded phone calls, telling us nothing of value, and juggling between distancing itself from the misogynistic caricature of Monroe and salaciously debating how many times she slept with each of the Kennedy brothers. It might be Netflix's attempt to stir up interest for Blonde, but it's more likely to put people off. Thankfully, there are quite a few other things you can watch beforehand to put you in the mood for Marilyn.
Marilyn Monroe is a strange figure in many ways. She might be the most famous movie star ever, yet there is a huge chunk of the population that have never seen a Monroe picture. Everyone knows Marilyn, the dress, the voice, the happy birthday Mr. President, and maybe they can even name a couple of movies, but they have never actually experienced them. It's a huge shame, given her talent and the mark she has left on the film industry. Ahead of Blonde, hopefully some will be looking to rectify that – here's where you should start.
Marilyn The Star – Gentlemen Prefer Blondes, Some Like It Hot, The Seven Year Itch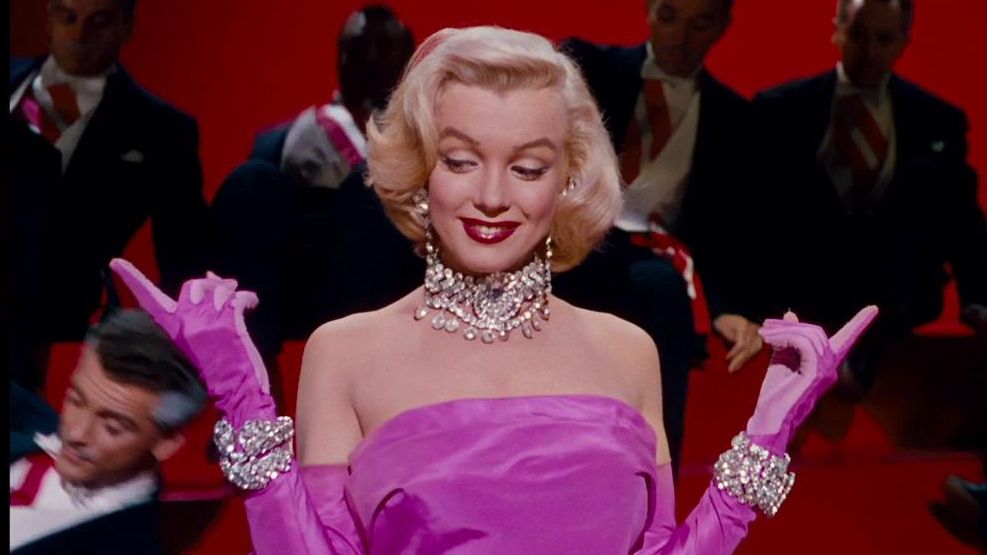 I would consider these three to be required viewing to get something close to a sense of Monroe's stardom. Gentlemen Prefer Blondes is my personal favourite Monroe movie and best highlights her often overlooked talent as a comedian. Monroe is funny, smart, and beautiful, so it's really no wonder the world fell in love with her. Gentlemen pairs her with Jane Russell and is a vintage screwball most famously known for the Diamonds Are A Girl's Best Friend number with Marilyn in the neck-high pink dress, adorned with diamonds.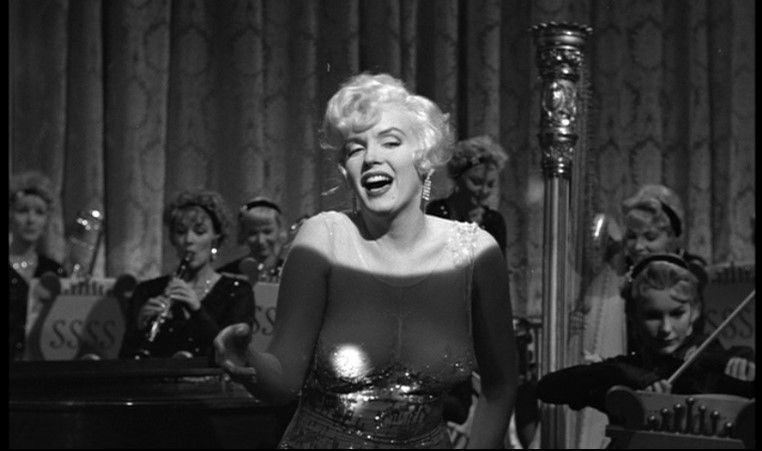 Some Like It Hot is probably her most popular and enduring movie, pairing her with Tony Curtis and Jack Lemon, the former of whom delivers a brilliant Cary Grant impression that's just the right amount of spiteful. Even surrounded by two huge stars, she shines the brightest and this is possibly the funniest movie in Monroe's career. Some cast lists include Michael Masini as Tony Curtis for Blonde, but in others Masini is absent or his character is unnamed, so it's likely but not 100 percent confirmed that Curtis will appear.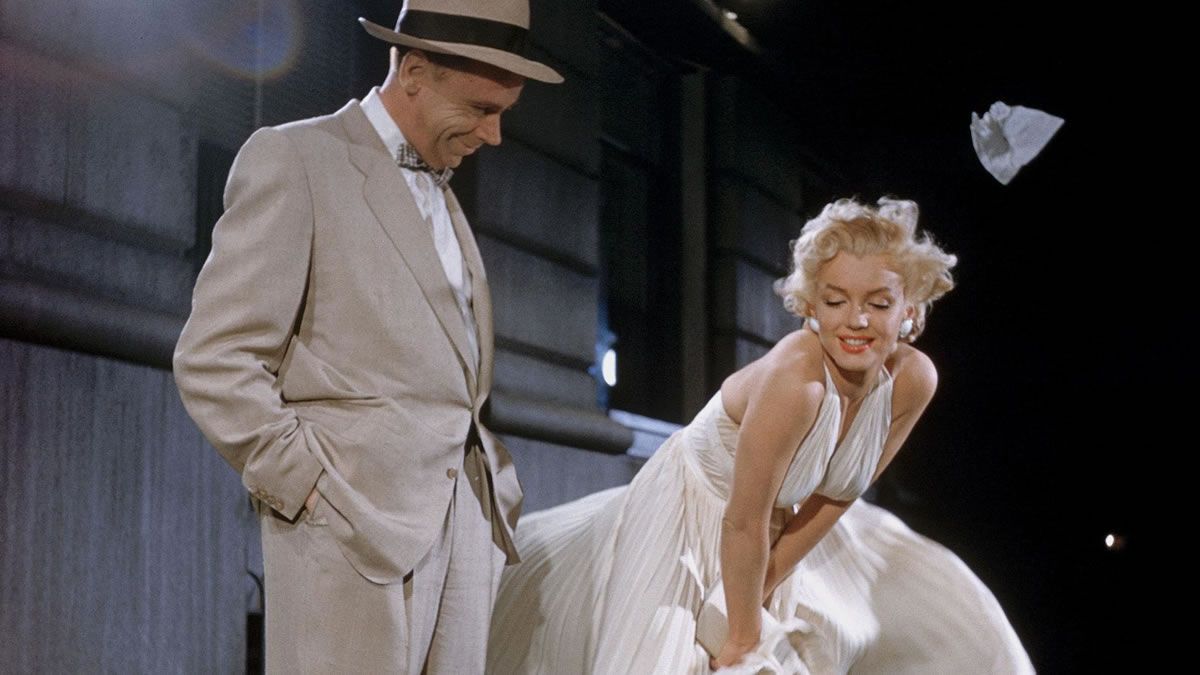 The Seven Year Itch is the movie with 'the dress', but there's a lot more to it than that. Monroe plays off Tom Ewell in the weirdest movie of her career, with how much of the movie is real and how much of it is fictional and in Ewell's character's head never made clear. It also begins with a strange short about how the Native Americans used to live in Manhattan, and is more divisive than its iconic dress moment would suggest, but sees Monroe deliver an inch perfect performance as a highly fictionalised version of herself.
Marilyn The Actor – Don't Bother To Knock, Niagara, Bus Stop
Monroe is great in the three movies above, but in watching them you will get the classic Monroe sex symbol. She plays a song and dance girl in two of them and the imagined image of the perfect woman in the third. It is likely the Monroe we'll see Ana de Armas channel in Blonde, but she has a much more diverse career than that. Don't Bother To Knock, a little known, 76 minute long flick from before Monroe's star lit up Hollywood, is secretly her best performance. Playing a girl alone in a hotel room, Monroe slowly peels unsettling layers away from her character to reveal increasing levels of instability.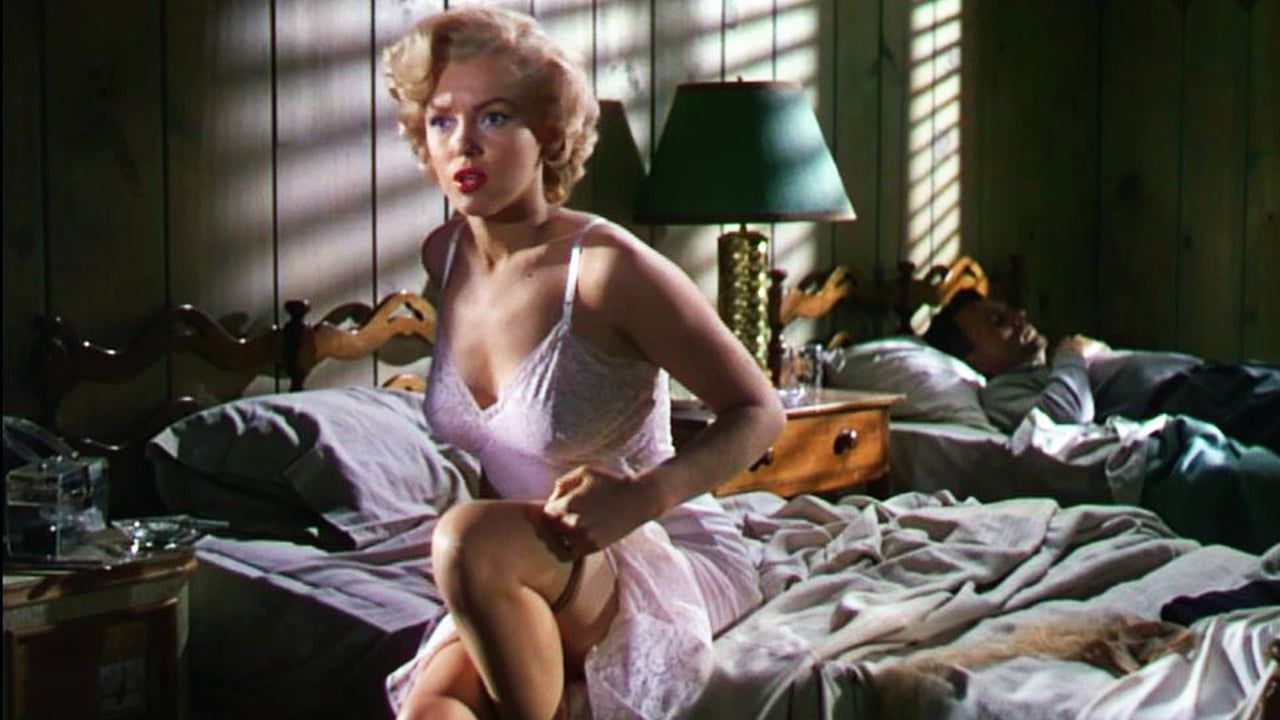 It has become a cliche to label a movie as the best Hitchcock movie Hitchcock never made… but Niagara is the best Hitchcock movie Hitchcock never made. Monroe plays the manipulative wife pulling the strings on a dirty scheme, taking a more of a villainous role than she's known for. Also, fun fact: Marilyn Monroe in Niagara is the best a human being has looked, ever.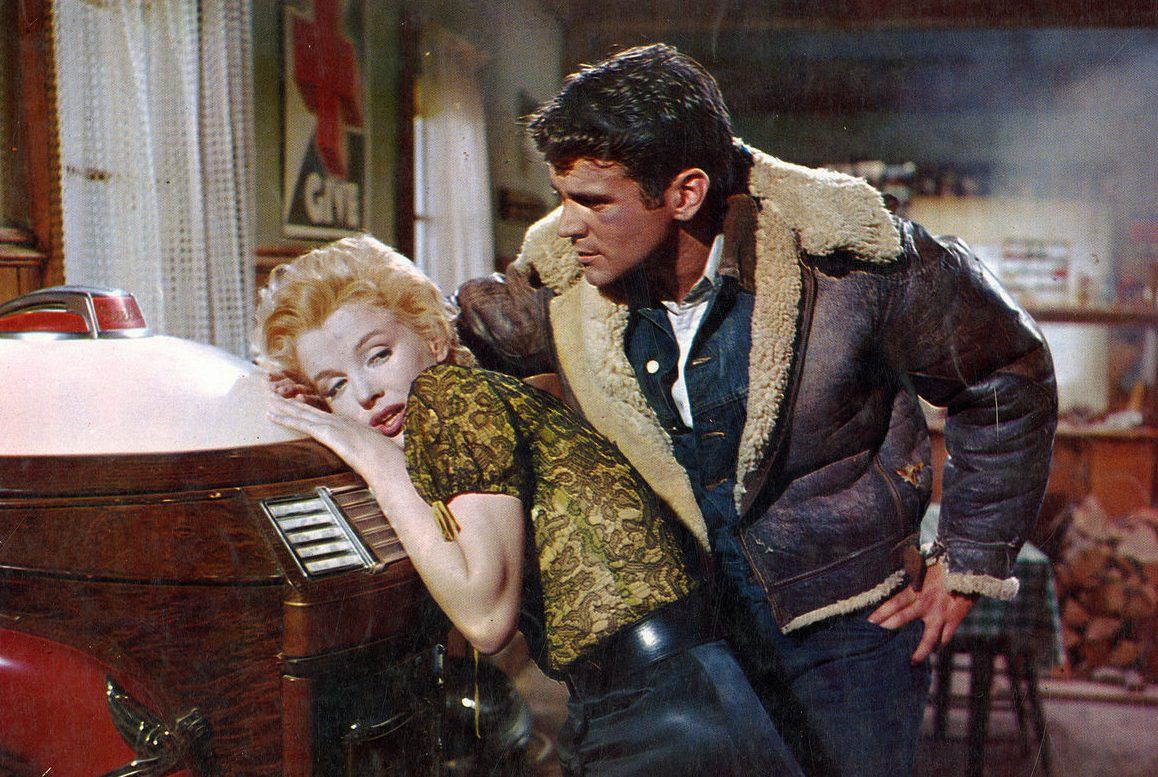 Finally, Bus Stop. I am slightly loath to recommend Bus Stop as I find it to be a fairly average flick, and Monroe's love interest Bo Decker might be the worst character I have ever seen, screaming all of his lines and generally being thoroughly unpleasant. Monroe, however, is fantastic in it, playing a hillbilly version of herself, a showgirl with no talent desperate to make it big. She's playing both to and against type at once, and deserves a better movie happening around her. The antidote for Bus Stop might be found in Clash By Night, The Asphalt Jungle, or All About Eve, which are all fantastic movies in which Monroe plays a supporting role.
Is Netflix's Blonde Like Spencer?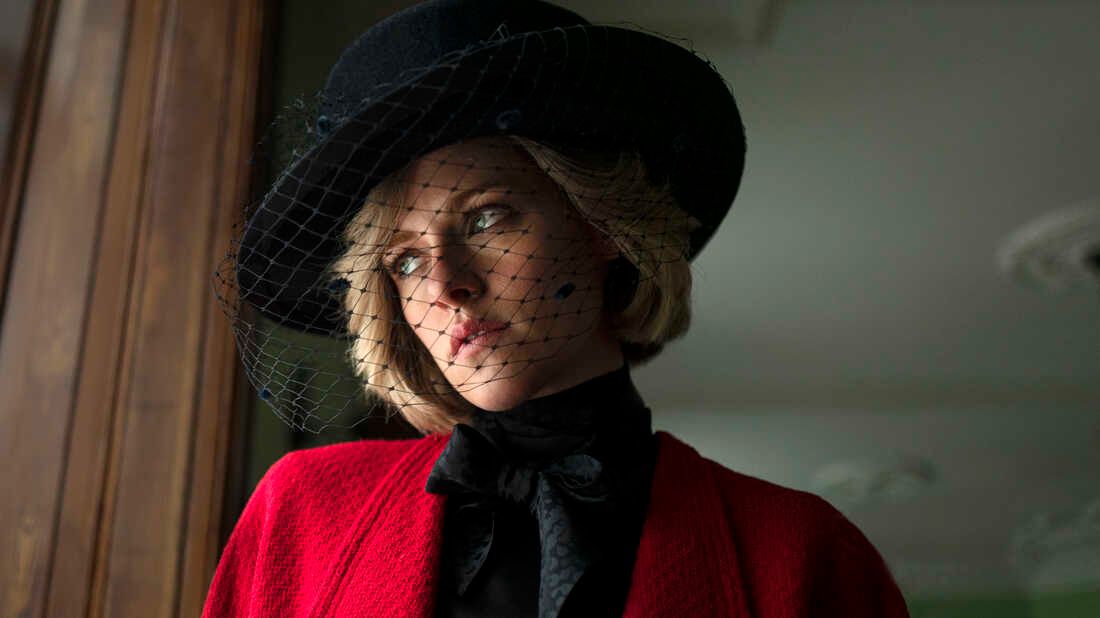 Obviously, Monroe is not in the 2021 movie Spencer. However, since Blonde is billed as a fictional biopic, capturing Monroe's essence at a single moment in time rather than a fully factual chronicle of her life, which means Spencer is probably the closest thing to what Blonde is trying to do.
Blonde could yet be a disaster. Ana de Armas certainly has the sex appeal to play Monroe but has has a thick accent that she has never dropped for a role, it is Netflix's first NC-17 movie, the Spencer experiment could go badly wrong, and Netflix has a lot more misses than it does hits. Even David Fincher couldn't make a success at Netflix. However, even without Blonde, Monroe's career deserves a deeper appreciation than pictures of the dress scene being plastered on drink coasters. As possibly the most iconic star of the 20th Century, her catalogue really should be more appreciated.
Source: Read Full Article