Yakuza: Like A Dragon Guide To Toiler Paper Requests And Where To Get Pocket Tissues
While playing Yakuza: Like a Dragon, you'll find yourself taking on Part-time Hero requests and helping people all around the city. There is a series of quests related to a poor guy who keeps finding himself stuck in a restroom with no toilet paper — a familiar quest for longtime fans of the Yakuza series.
In order to resolve these quests, you have to get some Pocket Tissues for the NPC known as the "Man Awaiting Salvation". However, unlike previous games, Pocket Tissues are no longer being handed out for free and you need to actually put some work in to get some. If you want to know all about the toilet paper requests and where to get Pocket Tissues, we've got it all covered right here.
Where to Get Pocket Tissues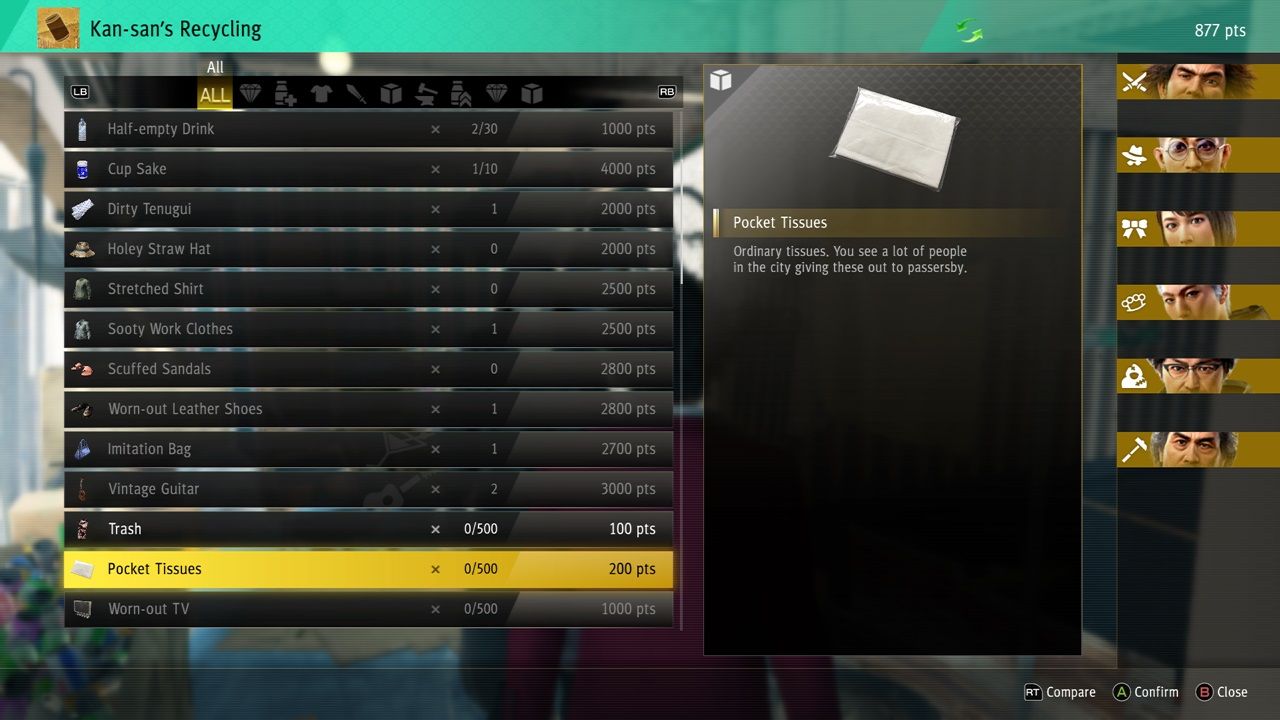 As previously mentioned, while Pocket Tissues were a common item in older Yakuza titles, they're far more coveted in Like a Dragon and can only be obtained in one place — Kan-san's Recycling shop.
However, your yen is no good here, the only currency that Kan-san accepts is points earned from collecting cans in the Can Quest minigame, and each pack of Pocket Tissues costs 200 points. The closest taxi-point that you can fast-travel to for this minigame is the Commerical District: Can Quest.
In order to purchase enough Pocket Tissues for all of the Support: Special Delivery requests that require them (21 Pocket Tissues), you'll need 4,200 points in total.
Toilet Paper Special Delivery Requests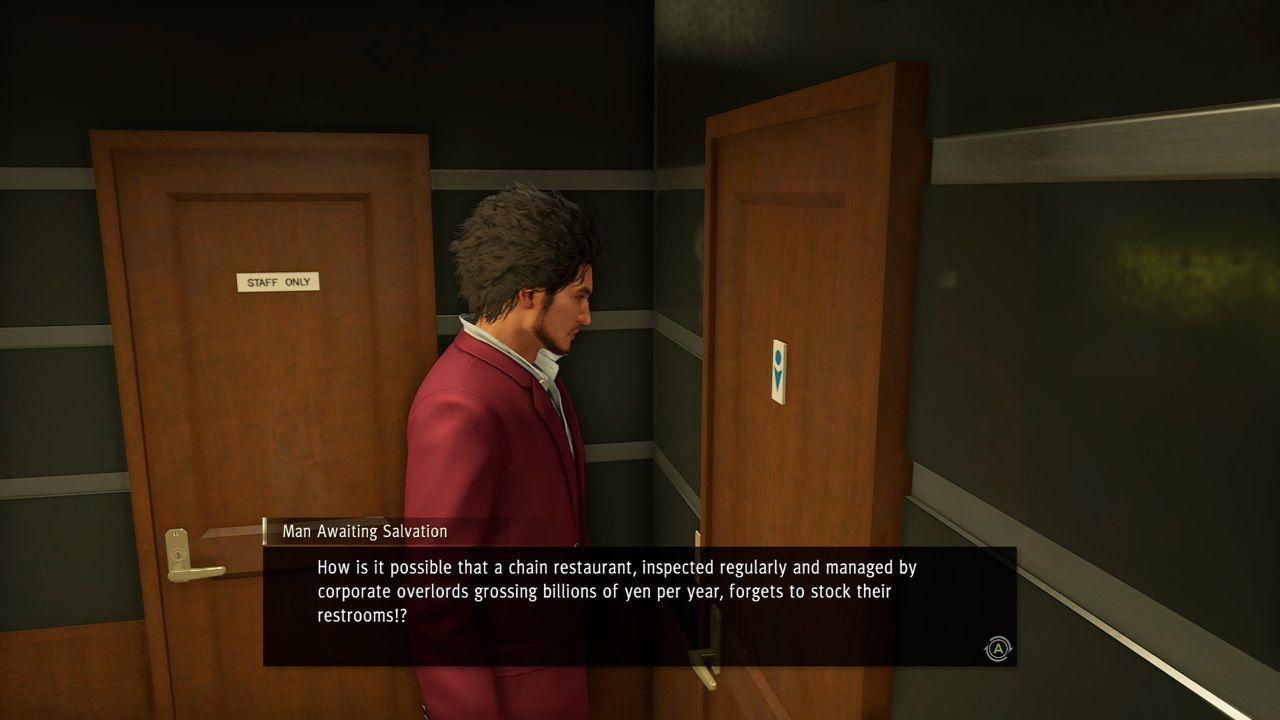 Special Delivery: Straight Outta Paper
Location: Public restrooms in Hamakita Park
Pocket Tissues Required: 1
Reward: ¥2,000, High Cut Shoes, and Metal Wire
Special Delivery: Station Constipation
Location: Public restrooms in front of Jinnai Station
Pocket Tissues Required: 2
Reward: ¥5,000, Straw Hat, and Dirty Iron
Special Delivery: Big Rumble in Little China
Location: Public restrooms in Chinatown
Pocket Tissues Required: 3
Reward: ¥10,000, Power Ring, Sturdy Iron, and Toughness Z
Special Delivery: Closed for Construction
Location: Portable toilet on a construction site in Tsurukame Alley
Pocket Tissues Required: 5
Reward: ¥30,000, Military Insoles, Refined Iron, and Tauriner +
Special Delivery: Shit Outta Luck
Location: Restrooms found upstairs inside of Wette Kitchen
Pocket Tissues Required: 10
Reward: ¥50,000, Diamond Earrings, Reinforced Alloy, and Staminan XX
Next: Yakuza: Like a Dragon Guide to Tojo Clan Crests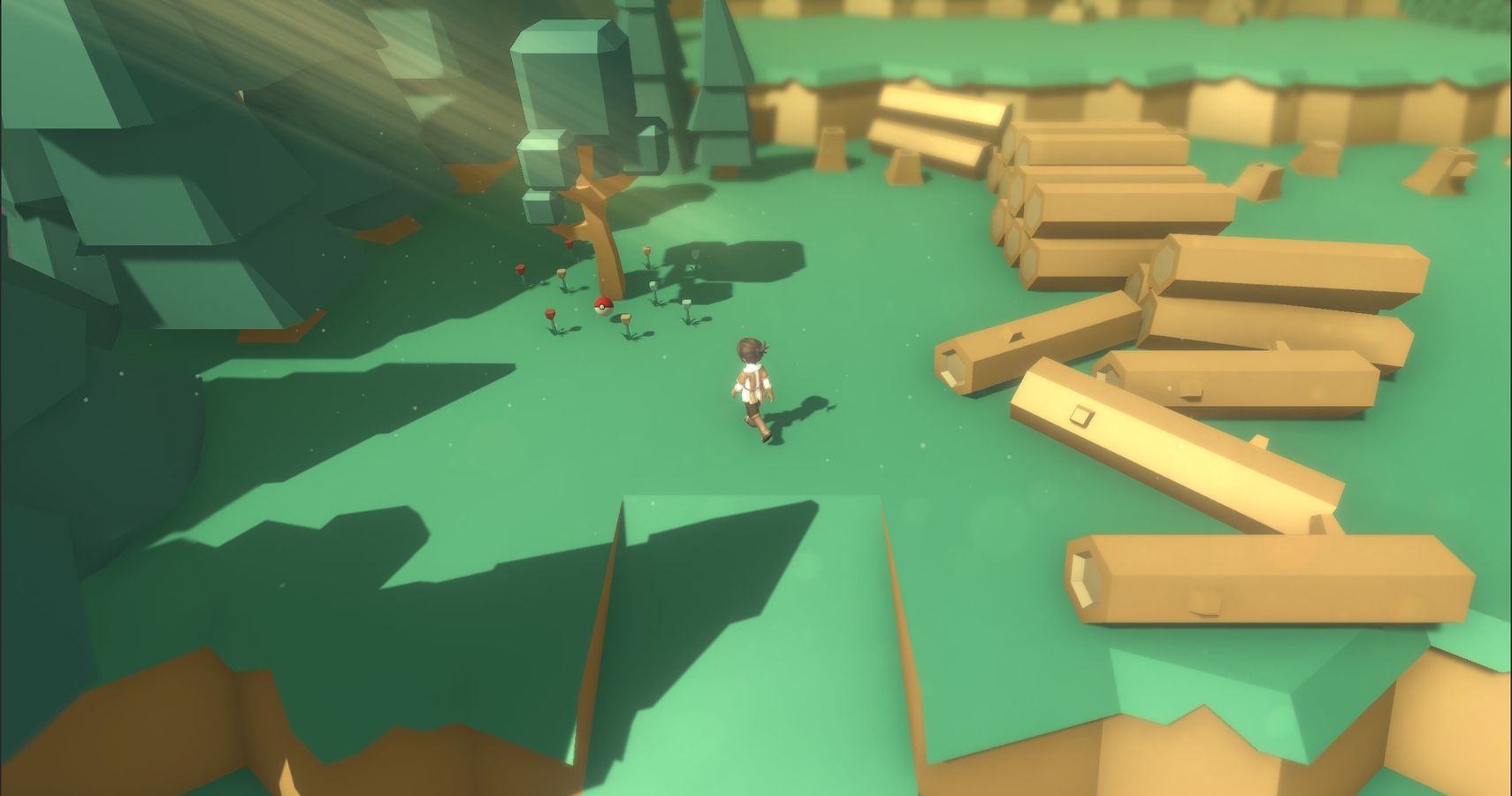 Guides
Yakuza: Like A Dragon
Meg appreciates gaming on all formats but primarily spends her time achievement hunting to the extreme. Her passion for gaming began as a child when first introduced to the Amstrad.
Source: Read Full Article