Actually, Belle Delphine Was A Genius
Mary-Belle Kirschner (aka Belle Delphine) was one of the most controversial figures in gaming last year, but also demonstrated entrepreneurial genius. She was essentially nonexistent to most gamers until the summer of 2019, but actually started growing her gaming following by augmenting her Instagram account in the spring of 2019 with provocative photos and a tendency to make tongue out, eye rolling "ahegao" faces, especially while in cosplay.
The gaming community didn't fully realize the impact of Belle Delphine until she directly targeted gamers with her aptly named "Gamer Girl Bath Water." The internet was immediately ablaze with obvious questions: Was she even a gamer? Would anybody buy this? Is she really selling access to nude photos of herself on various mediums? The collective answers were fairly evident: No. Yes. Yes.
Does this make her a troll, somebody who capitalized on a captive audience, or simply a marketing genius who saw money on the table and made a successful run for it? Bob Diener, writing for The Harvard Business Review offers many thoughts on the concept of entrepreneurial fundamentals, offering six that every entrepreneur should know:
Set realistic expectations

Have a clear value proposition

Offer unique attributes

Find your niche in a sizable market

Design a sound business model

Pull in customers cost effectively
Were realistic expectations set? As her online profile began to blossom, followers became accustomed to a few things: She would continue to push the envelope on provocative pictures and videos, and would increasingly respond in full costume of popular gaming characters, albeit very slightly clad (or not).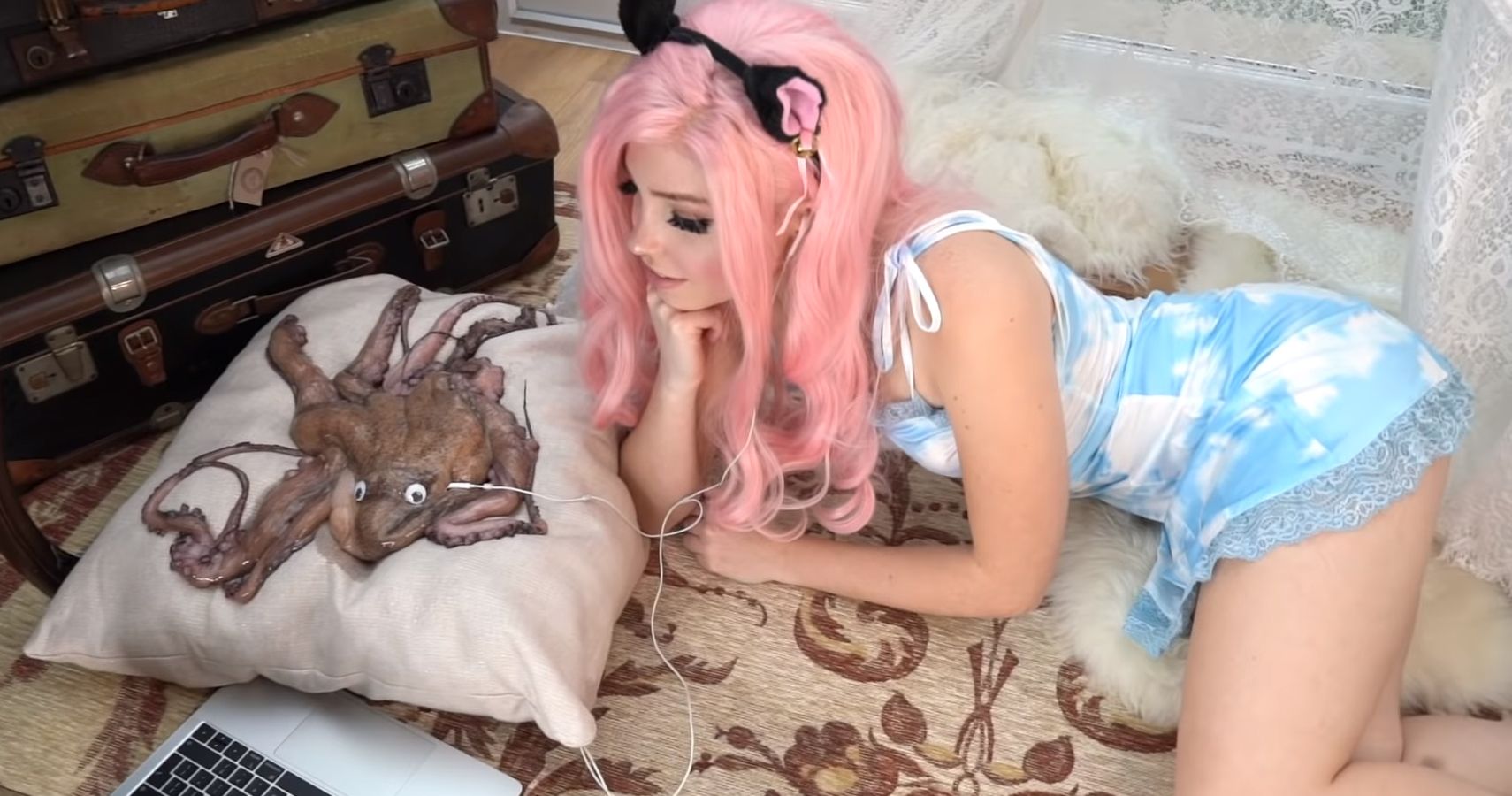 4

Value Proposition

Belle Delphine demonstrated true genius here by pushing the envelope so far as to get banned by Instagram; her priority was to bring her followers more of what they wanted, which was less clothing, more cosplay. Interested in more, simply follow her premium snapchat or Patreon accounts, for a small fee of course.
3

Unique Attributes And Niche Market

Delphine quickly established herself as the only cosplaying celebrity who not only provided easy access to not suitable for work versions of her art, but also began to sell her bathwater, overtly branding it as bath water from a "Gaming Girl". This was despite the fact she had no track record of gaming prowess, streams, or success. Uniqueness, check. She easily established a few niche markets, simultaneously captivating the gaming market, the Japanese Manga erotic cosplay market, and even those who were simply curious by offering more skin for just a little more engagement.
2

Designing A Sound Business Model

Perhaps her greatest stroke of genius. In mere months, she catapulted herself to stand alongside female gaming celebrities like Pokemane and Alinity, neither of whom were willing to capitalize on their gently used bath water. She also recognized key celebrities in the gaming community like PewDiePie, and staged a complex gimmick where she ate a picture of him for a PornHub video. Further, here she had an incredibly succinct entrance and exit strategy, minimizing her efforts, yet still yielding what many estimates account to be a sizable income for a job that began and ended in the course of one year.
1

Did She Pull In Customers Cost Effectively?

This is a resounding yes. She made money on social media at a price of free, due to the sheer volume of views she was getting. For those willing to pay a little more, she gave a little more, and incrementally offered more for those who paid more. Finally, for a mere $30, fans could purchase a container of bath water.

Gamer? This is still hotly contested, but entrepreneurial genius? Confirmed.

Source: Read Full Article