Blue Yeti X World of Warcraft Edition Review: Come For The Runes, Stay For The Audio Quality
When it comes to the Blue line of microphones, I personally haven't had much luck. From the Yeti to the Snowball, I just haven't been able to capture the sound I was looking for or the quick and easy setup that I was expecting. This ranged in everything from music production to podcasting to livestreaming. I'm never one to dismiss a brand outright, though, which is why I was particularly interested in giving the new Blue Yeti X World of Warcraft Edition USB microphone a try. Surely, it couldn't continue the disappointing trend that Blue microphones had bestowed upon me, right?
Right! The Yeti X World of Warcraft Edition USB microphone – created in partnership with Blizzard Entertainment – is not only an impressive step above the original mic made popular by professional streamers and podcasters, but it also provides plenty of customization options to make your mic (and your voice) truly unique.
X Gon' Give It To Ya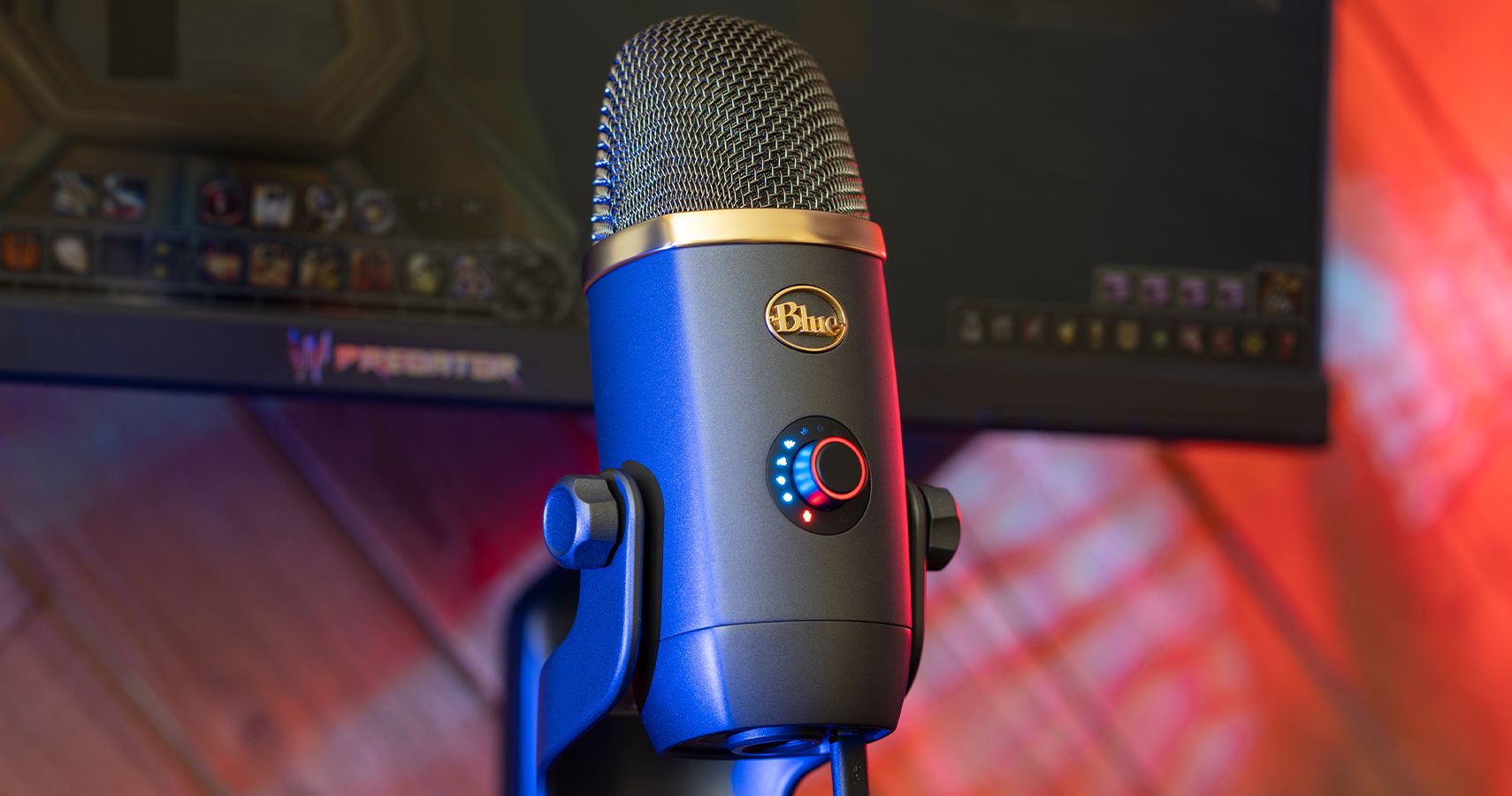 If you've ever used a Yeti microphone before, you'll be immediately familiar with the Yeti X. The Yeti X is a side-address microphone, with four polar pickup-patterns that allow you to use the mic in different situations. Cardioid mode is best suited for capturing sound directly in front of the microphone, while omni mode picks up sound equally from sources placed on any side of the mic. Bidirectional mode records from the front and the rear of the microphone, excluding sound front the sides of the mic (making it great for podcasting), and stereo mode uses both of the left and right channels, which is great for music production or ASMR. The Yeti X is plug-and-play without the need for any specific audio software, although BlueVO!CE will be a valuable asset for you and your microphone, which I'll touch on a bit later.
Related: Oculus Quest 2 Review: If This Puppy Doesn't Sell, Nothing Will
Probably my favorite thing about the Yeti X – and, more specifically, the Yeti X World of Warcraft Edition – is its LED metered lighting that allows you to see a visual representation of your volume levels – both input and output – directly on the mic itself. When you're at a good input level, the LEDs will show as green, turning to yellow, and then red should your levels be too high. Pushing in on the volume control for two seconds will change the setting to reflect the mic's output volume to your headphones, again with the LEDs indicating those levels. Another two-second push will let you blend both functions, allowing you to adjust how much mic audio versus computer audio is coming through to your headphones. Pushing the knob quickly provides an easy way to mute the microphone.
The metering functioning is extremely valuable for streamers to use as a quick visual reference for their on-camera audio levels. What makes the World of Warcraft Edition version of the Yeti X even better is that rather than just plain old LED lights, it's runes that get illuminated, much like the runes and symbols you might find within the world of Azeroth. The runes are also laser-etched into the base of the mic stand, making the gold base pop with the rest of the gold trim against the matte black microphone. The Yeti X World of Warcraft Edition looks just as slick as it sounds, with its audio capabilities being the real reason why you should pick up Blue's latest microphone.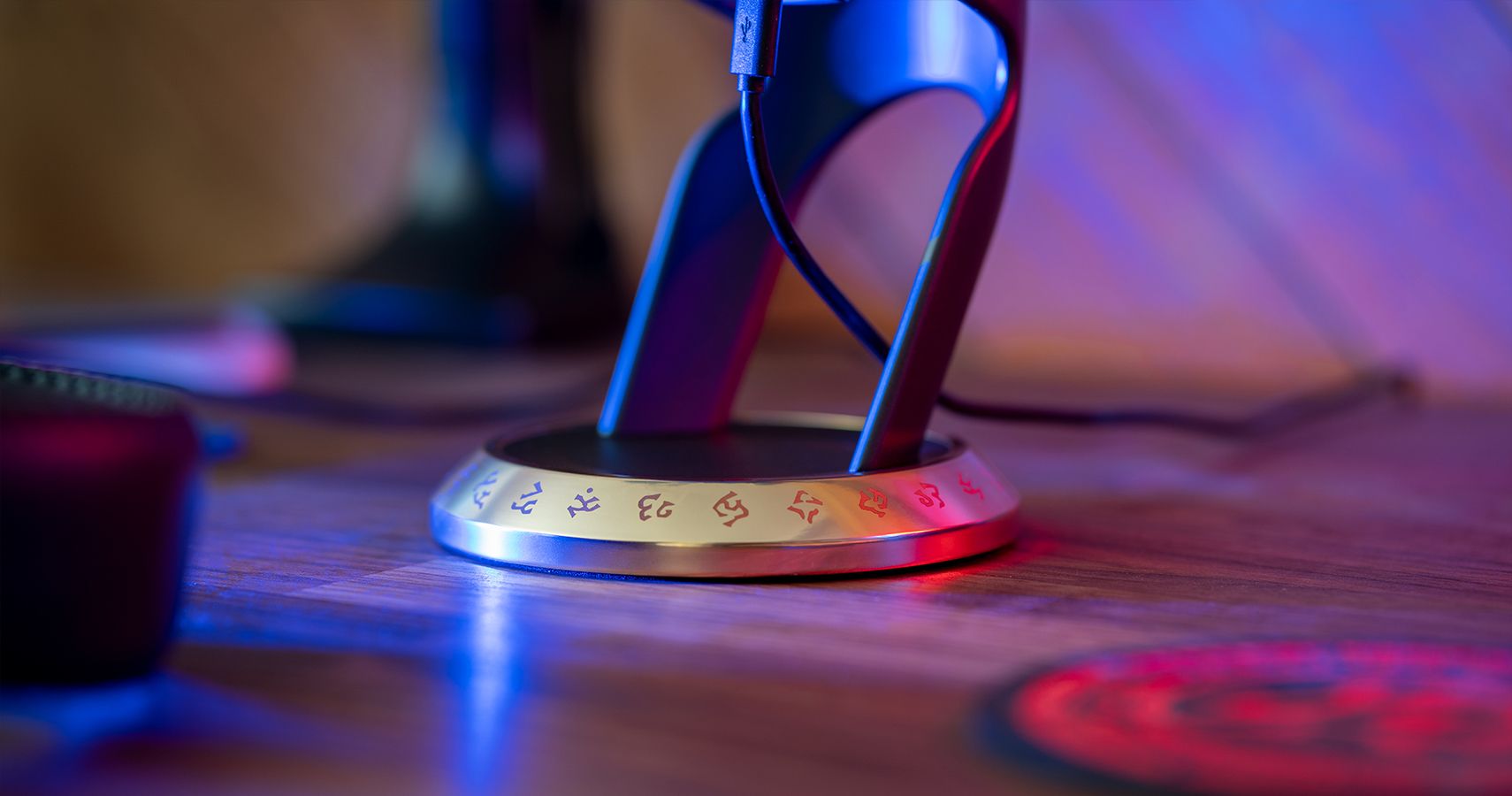 Blue Looks Good On You
The Yeti X World of Warcraft Edition sounds phenomenal. It's hands down some of the best audio I've ever had in a mic, even having had experience with other mic brands such as Shure, AudioTechnica, and Neumann. Connecting the Yeti X with the boom arm in my studio packs just as much of an audio punch as it does when it's attached to its desktop stand and placed further away from my face. It was surprising how well it picked up my voice from so far away in those settings, sounding just as clear and crisp as if it were up close to my mouth. This all being without any sort of equalizing software, such as Blue VO!CE, which is an audio platform developed for use with Blue microphones, and especially with the Yeti X World of Warcraft Edition.
Even though the microphone sounds great right out of the box, Blue VO!CE is a virtual tool that allows you to adjust your Yeti X's output to sound exactly how you want it to sound. Noise reduction, gate, de-esser, de-popper, EQ, compressor, and limiter options are just some of the available tools found within the broadcast suite, while advanced voice modulation with World of Warcraft character presets are also available, should you really want to get into character. You can make your voice sound like everything from a gnome to an orc, while HD audio samples from the World of Warcraft universe are available directly at your fingertips. You can trigger some of Thrall's greatest lines, or inspire with some samples from Jaina Proudmoore. Or, if you're anything like me, you can just spam the Murloc yell. What makes Blue VO!CE even better is that you can create your own settings or samples and upload them for the community to try out. These macros can also be mapped to other Logitech G suite peripherals for on-the-fly use.
With World of Warcraft: Shadowland's pre-patch dropping today – with the full release slated for later this year – the release of the Yeti X World of Warcraft Edition comes at the perfect time. The microphone is simple to use straight out of the box, but can be configured to your heart's content if you're trying to take your audio production to the next level. With its sleek look and professional sound, the Yeti X World of Warcraft Edition will make a fine addition to your audio setup.
A Yeti X World of Warcraft Edition was provided to TheGamer for this review. For moreinformation, visit Blue's website.
NEXT: Blaston Review: Dodge, Duck, Dip, Dive, & Dodge (While Shooting Back)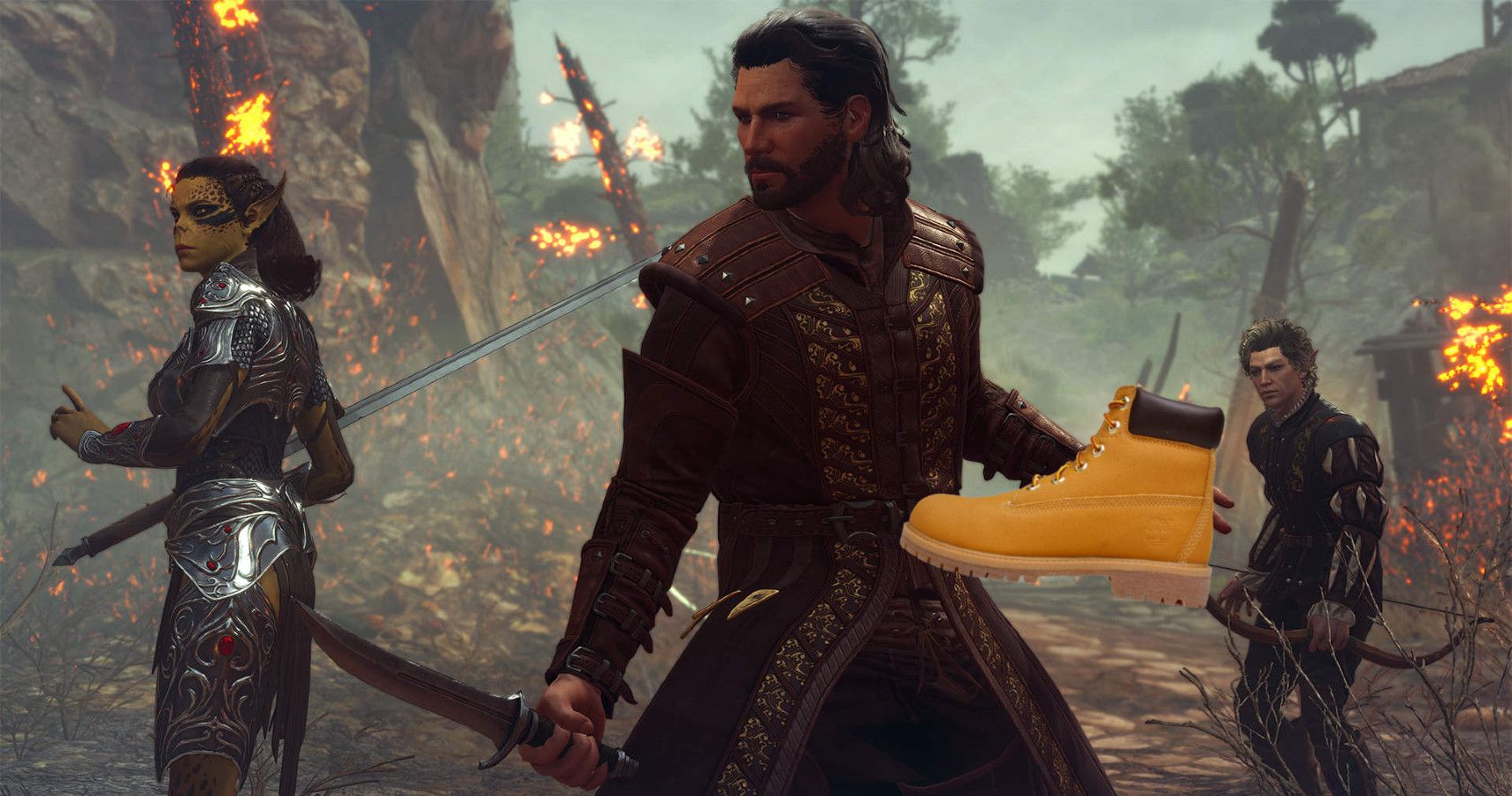 TheGamer Originals
Tech
World of Warcraft
Blizzard
Sam has been writing for TheGamer since early 2018, earning the role as the Lead Features & Review Editor in 2019. The Denver, Colorado-native's knack for writing has been a life-long endeavor. His time spent in corporate positions has helped shape the professional element of his creative writing passion and skills. Beyond writing, Sam is a lover of all things food and video games, which – especially on weekends – are generally mutually exclusive, as he streams his gameplay on Twitch (as well as TheGamer's Facebook page) under the self-proclaimed, though well-deserved moniker of ChipotleSam. (Seriously…just ask him about his Chipotle burrito tattoo). You can find Sam on Twitter, Instagram, and Facebook as @RealChipotleSam.
Source: Read Full Article