Everywhere Sonic Will Be Popping Up To Celebrate Turning 30
Sonic turns 30 this year, and Sega has finally revealed how it plans on marking that occasion. In a year packed with video game anniversaries, Sonic fans started to worry the blue blur would be treated more like Link than Pokemon. Nintendo barely even acknowledged The Legend of Zelda turns 35 this year, whereas The Pokemon Company has absolutely loaded up its slate to make its own 25th anniversary.
Thankfully, last week's Sonic Central has had the hedgehog back in the headlines. Sega announced new Sonic games, some cameo appearances in other places, and celebratory elements being included in mobile games like Sonic Dash. Whether expected, exciting, or just a little weird, here's everywhere you can expect to see Sonic in celebration of his birthday.
Colors, Origins, And Rangers
The most notable places Sonic will be popping up are, of course, his own games. After the announcement of Sonic Mania during his 25th-anniversary celebrations, Sonic fans will eager to find out what Sega had planned in terms of a new title this time around. The previously leaked Sonic Colors Ultimate is indeed happening and will be here in September. A new collection of the original Sonic games, including the elusive Sonic 3 And Knuckles, will follow that in 2022.
Remasters and remakes are all well and good, but the desire for a new game was also satisfied. Well, sort of. Sega waited until the very end of the Sonic Central before playing a very short teaser for an all-new Sonic game. Rumors suggest it will be called Sonic Rangers, but the only thing known for sure is that, like Origins, it will be here in 2022.
Lost Judgment And The Olympic Games
Sonic will also be showing his face in a few other games in rather innovative and honestly, downright obscure ways. While the hedgehog is no stranger to competing at the Olympics, having been a part of the Mario and Sonic at the Olympic Games series since the Nintendo Wii, this latest appearance hits a little differently. Sonic will be an active competitor in the official Olympic Games Tokyo 2020 video game, meaning he'll be competing against real athletes rather than just Bowser and Amy.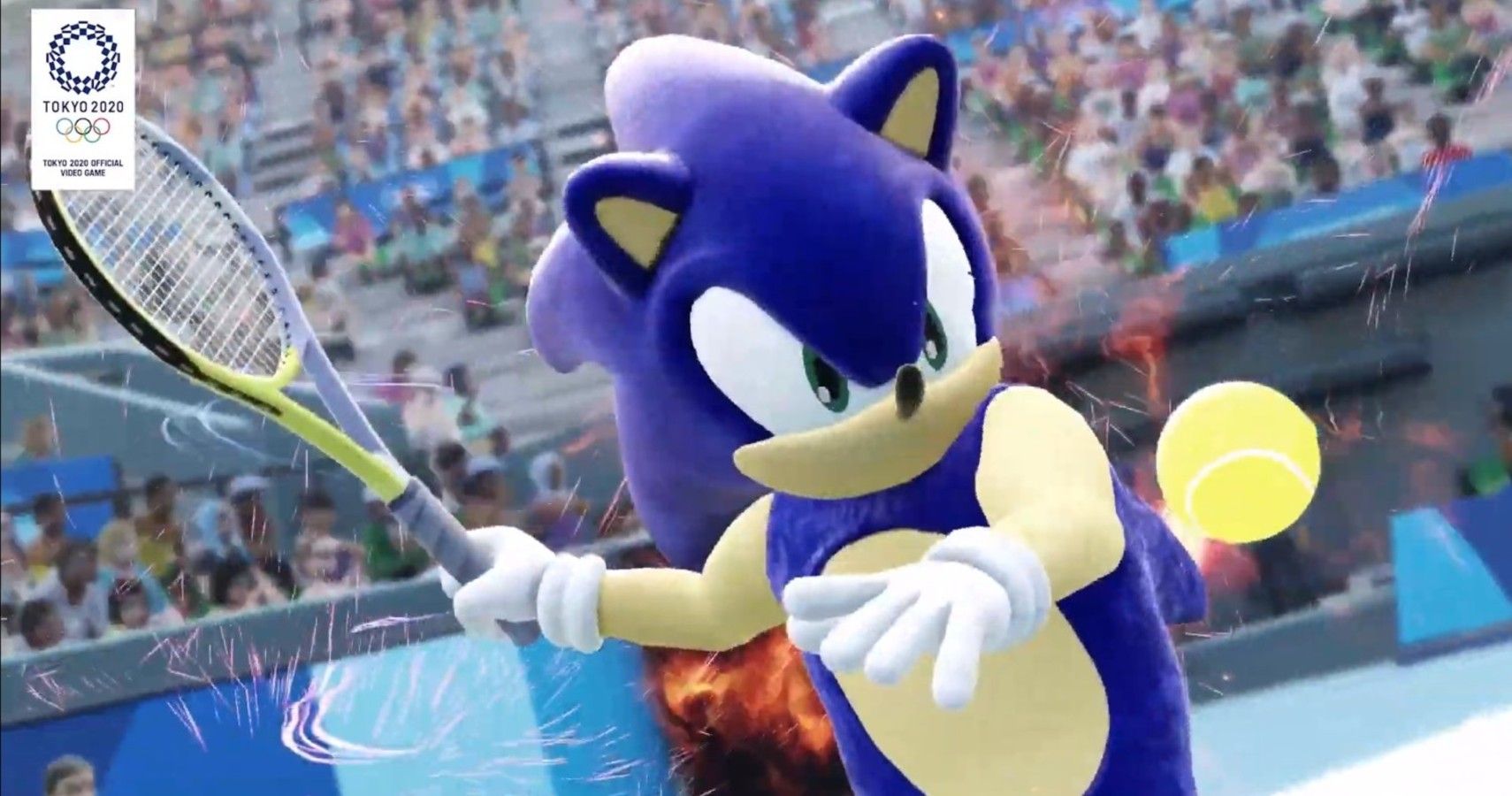 One very cool cameo Sonic will be making is in fellow Sega game Lost Judgment. The sequel is slated for release later this year and will feature a virtual arcade cabinet on which you will be able to play Sonic the Fighters. The blue blur's oft-forgotten foray into the fighting genre was released in 1996 and odds are fans of it weren't expecting the opportunity to play it on modern-day consoles, even if it is just a game within a game.
One of the weirdest moments to watch during last week's Sonic Central was the hedgehog's crossover into Two-Point Hospital. Sonic and a few of his friends will land in the game as a free update via decor for your establishment's walls and waiting rooms to skins for your physicians. Hey, if Mario can be a doctor, then Sonic can be too. Also, while not officially announced, the presentation included a brief clip of Sonic also crossing over with Minecraft.
Last But Not Least, Lego
Sonic Central didn't (hedge)hog all of the big birthday announcements. Earlier this year, Lego revealed Sonic will be getting his very own set at some point soon. The set was inspired by a fan-created design and is based on characters and themes from Sonic Mania. There's also an outside chance that Sonic amusement parks will be opening in time for his birthday. It was recently revealed that there are plans to open new Sega-themed Joypolis theme parks outside of Asia for the first time, starting with one in the UK, possibly before the end of 2021.
Source: Read Full Article