Gateway Creator Series With THX Spatial Audio Review: A Great Starter Laptop For New Creators
Towards the end of last year, time finally caught with my Apple Macbook Pro, making it difficult for me to work. From working within my web applications to creating content in Adobe Photoshop and Premiere Pro, the computer – my workhorse computer that I've had since 2015 – was finally kicking the bucket, leaving me scrambling to find a cheap, yet effective replacement that would allow me to work (and, ideally, game) as I saved up for a more powerful laptop.
Enter the Gateway Creator Series GWTN156-3 with THX Spatial Audio. That's right – Gateway. I remember Gateway as one of the primary brands in the market when the personal computer boom of the mid-90s took place. I always referred to it as "the cow computer company," since their branding always featured cows. To be honest, I had no idea that Gateway was even still around, but with a series of computers that brandish the THX logo on them, it's clear that Gateway can still be a considerable player in the PC game. This is further reinforced by my having used the GWTN156-3 exclusively for the past month. The Gateway Creator Series GWTN156-3 with THX Spatial Audio is a great – and more importantly, affordable – machine, whether you're working with intensive web applications, streaming or creating content, or gaming.
Immediately upon unboxing the laptop, I was hit with a wave of nostalgia, as not only does the desktop feature a picture of a cow upon startup, the box itself comes with a printed cow pattern brandishing the outside. Right away, I thought of the 90s Gateway commercials and messing around on the display-only computers at Best Buy.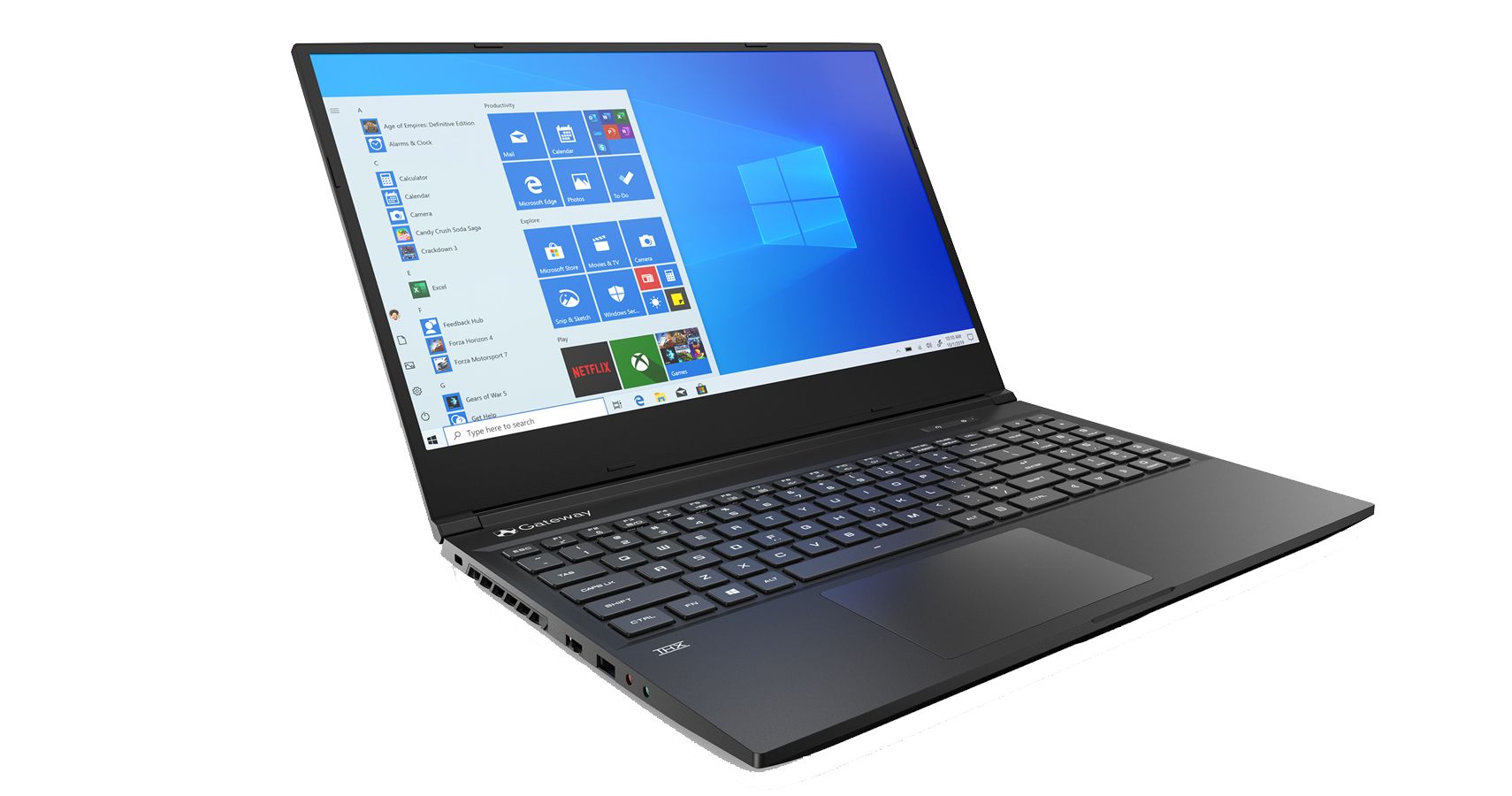 The laptop comes in a slick matte finish, yet it's easy enough to maintain a grip when folded up and carrying. That satisfying feeling extends to the laptop's keyboard and trackpad – soft and durable. I find that the depth of the keycaps is also near-perfect, raised up enough to allow you to easily type without grazing your fingers over the top of all the other keys as you move around the keyboard.
As great as the aesthetics of the GWTN156-3, it doesn't mean anything if the performance isn't there. Fortunately, I am pleasantly surprised by what the laptop dishes out in terms of performance, especially considering what I personally demand of a workhorse laptop to deliver.
On any given day – ok, usually EVERY day – I have a ton of different applications and processes running on my machine. Steam, Slack, my calendar, notes, file explorer, and probably an indie game are likely all running at once. Top it off with multiple Google Chrome windows open (along with quadruple the amount of open tabs), and you have a recipe for disaster in the way of PC performance. However, I barely notice a slow down of any kind with the GWTN156-3.
I can move seamlessly between programs and windows, using the mouse or keyboard shortcuts. I can pull up the Chillhop YouTube channel to pause the livestream with ease as I boot up a video game, which itself starts right up.
And how does gaming feel on the GWTN156-3? Pretty darn flawless. For context, as much as I'd love to have a multi-thousand dollar gaming rig atop my desk, I just don't care that much. I have – for the record – owned a machine like that before, but at this point, I just need a functional mobile solution. I'm willing to sacrifice frames per second, overclocking, and liquid cooling so long as a game is able to be played without any noticeable performance issues.
I've played a few titles to test out the GWTN156-3, including Gears 5, World of Warcraft, Hellblade: Senua's Sacrifice, Werewolf: The Apocalypse – Earthblood, and countless other indie games, and I have yet to run in any sort of issue that makes me feel like I'm limited by the technical capabilities of the laptop. That said, you'll really only be able to have one or two major games installed at once – three if you're lucky.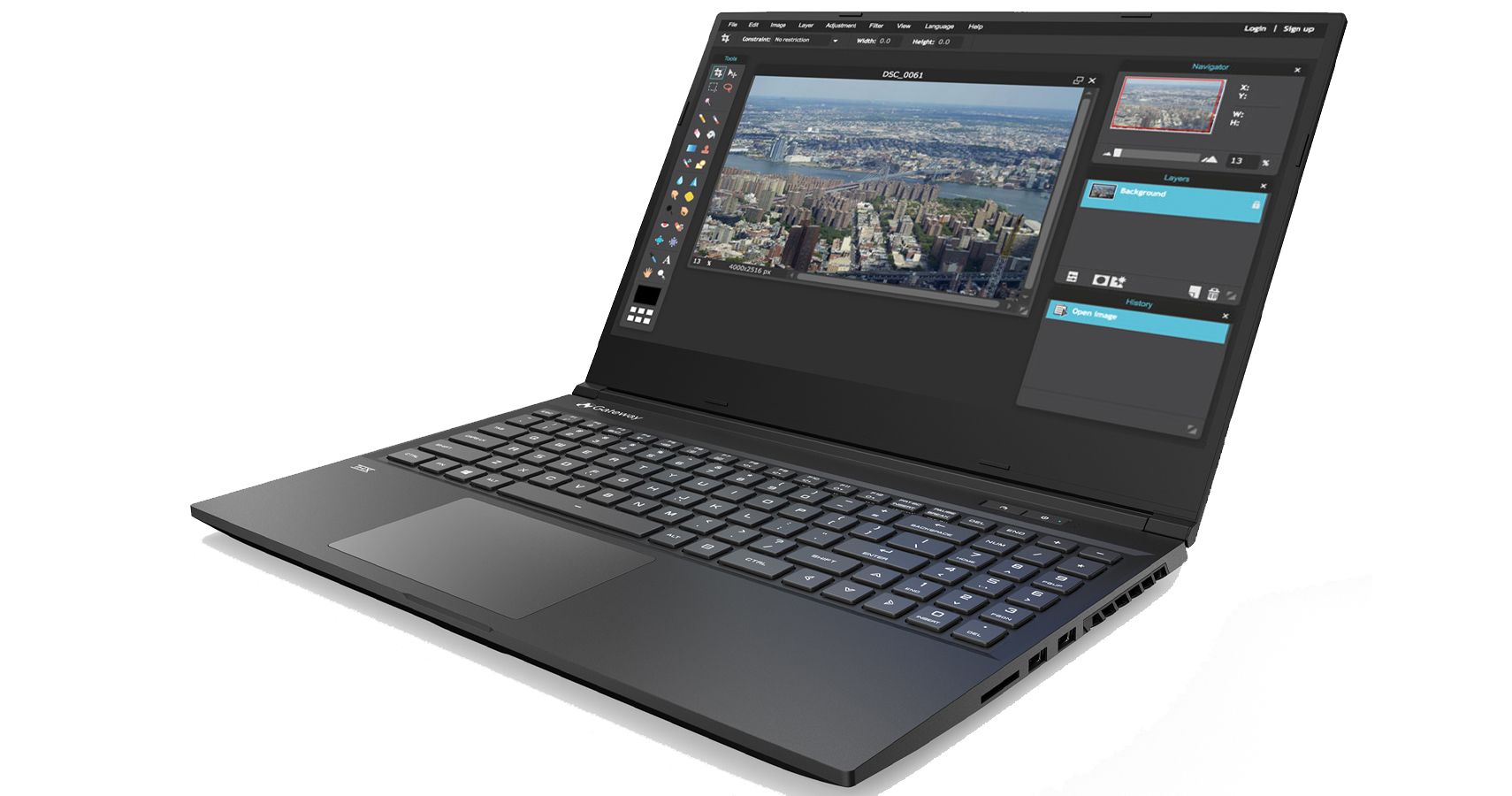 The added THX-Spatial Audio only adds to the experience, offering up high-quality sound that is pretty impressive for a laptop period. THX-Spatial Audio offers up "more authentic and detailed soundscapes, enhanced communication, and better control of your gaming sound," which I can confirm is the case with the GWTN156-3. This particular laptop falls under the Tuned by THX platform, meaning that it has been tuned and calibrated by THX engineers to maximize its audio performance by ensuring that THX high-accuracy filters have been applied. This is just a step below being THX-Certified, which would mean that the audio functionality was specifically developed by THX itself. At any rate, the sound quality is very impressive, which is especially important when you're producing creative content.
Creating the content that I use for work as well as my own creative endeavors is just as fluid. Photoshop and Premiere Pro run without a hitch. I'm able to stream and record my gameplay via OBS Studio without any issues, which is something I haven't been able to say from my actual desktop PC in a long time.
From gaming to creating, the Gateway Creator Series is an unexpected powerhouse. It's a great laptop if you're in need of a high-quality mobile solution, or as a solid starting laptop (especially for new creators who are just starting out). The barrier to entry – or lack thereof, rather – is even more impressive, as the Gateway Creator Series GWTN156-3 is available at Wal-Mart for $799 – a very reasonable price for what you're getting. A cheaper, smaller model is also available for $599.
THX continues to knock it out of the park with their partnered brands. The Gateway Creator Series is another high-quality product that THX can add to its growing catalog.
A Gateway Creator Series GWTN156-3 sample was provided to TheGamer for this review.
Next: Every New Game And Announcement From February's Nintendo Direct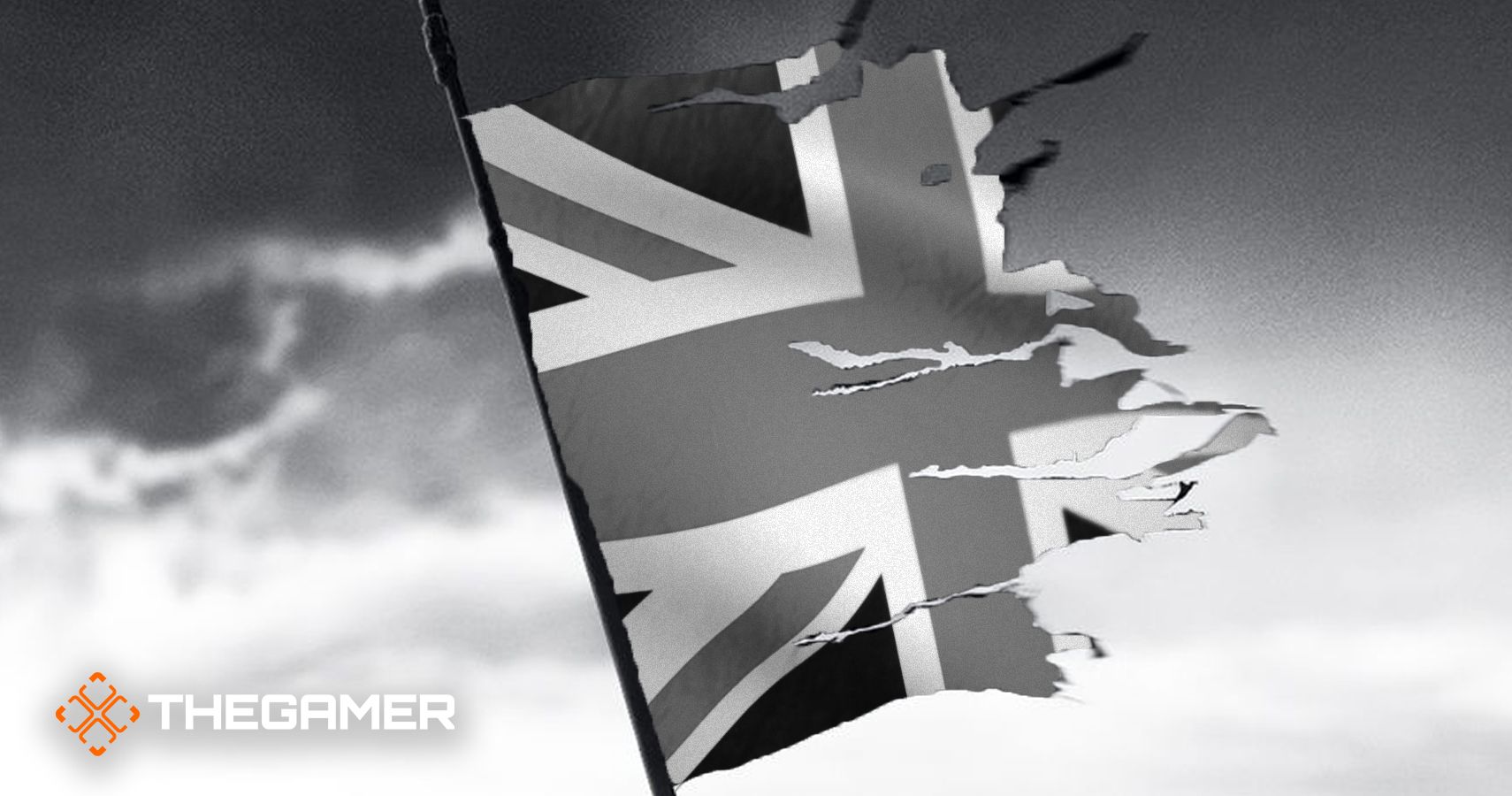 TheGamer Originals
Tech
THX
Sam has been writing for TheGamer since early 2018, earning the role as the Lead Features & Review Editor in 2019. The Denver, Colorado-native's knack for writing has been a life-long endeavor. His time spent in corporate positions has helped shape the professional element of his creative writing passion and skills. Beyond writing, Sam is a lover of all things food and video games, which – especially on weekends – are generally mutually exclusive, as he streams his gameplay on Twitch (as well as TheGamer's Facebook page) under the self-proclaimed, though well-deserved moniker of ChipotleSam. (Seriously…just ask him about his Chipotle burrito tattoo). You can find Sam on Twitter, Instagram, and Facebook as @RealChipotleSam.
Source: Read Full Article