MTV, The Throwback Music Party Game Review: Music To My Ears
As the holiday season rapidly approaches, it's time to start thinking about what sort of tabletop board games should be brought out to keep your guests entertained. Sure, games like Apples to Apples and Cards Against Humanity are easy go-to's in these situations, but if you're looking for a bit more trivia, MTV, The Throwback Music Party Game from Big Potato Games has everything you need to keep your music-loving guests laughing and entertained long into the MTV After Hours.
I Want My MTV
The object in MTV, The Throwback Music Party Game is to be the first team to collect at least one card from all eight music categories, which include: The Brits, Award-Winning Videos, Best of Unplugged, Pop Anthems, Hip Hop Hits, Headbangers, Teenage Angst, and Queens of MTV. Each card contains the name of an artist or band associated with that category. For instance, Whitney Houston is one of the Queens of MTV, while Blink-182 is one of the names in the Teenage Angst category.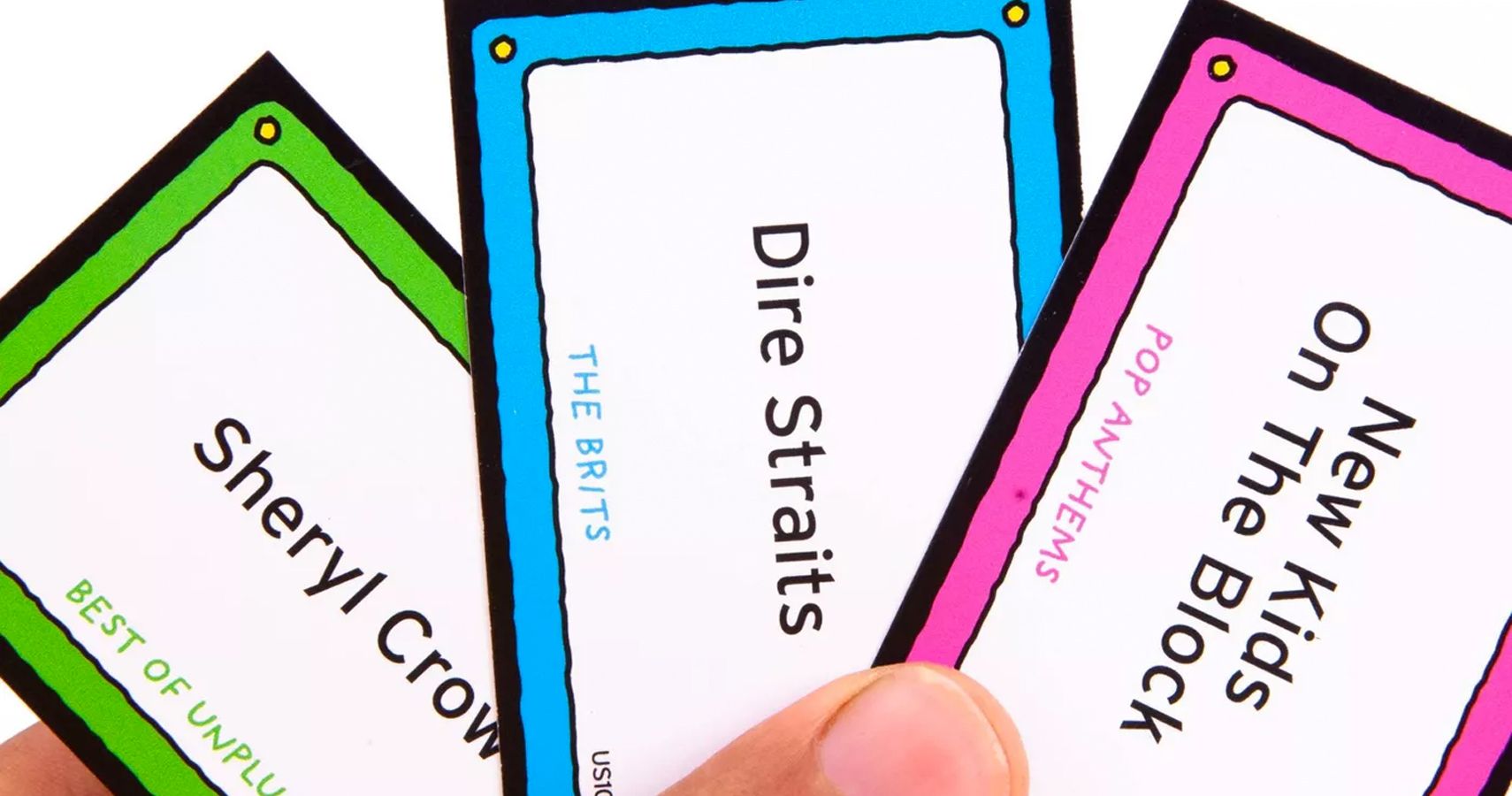 Each round begins with the Buzzer Round, where one player from each team goes head to head to determine which team goes first. The winner of the round then draws nine cards, chooses three to keep, then gives the rest to the other player. That player chooses three cards and discards the rest.
The three kept cards are then organized into three different methods for describing that band or artist. "One Word" requires players to describe the name by using only one word. "Lyrics" allows players to speak the lyrics to a song that belongs to the artist. "Perform" tasks players with whistling or humming a song without using any lyrics or descriptive words. Teams then have 30 seconds to describe the cards to their partner. Should they get all three before time is up, they can try to steal their opponent's cards, keeping any correctly guessed artists. Once time is up, the second team takes their turn. Rounds repeat like this until a team collects all eight categories.
Music Theory
Obviously, the advantage goes to the starting team who will have at least some idea as to which cards their opponents may have picked, giving them a slight edge in terms of describing their opponent's artists. The second team will have to be a bit more on their toes, describing artists on the fly. The fast-paced nature of the game adds an exciting level of intensity, but it never really feels overly stressful like some timed-trivia games can be.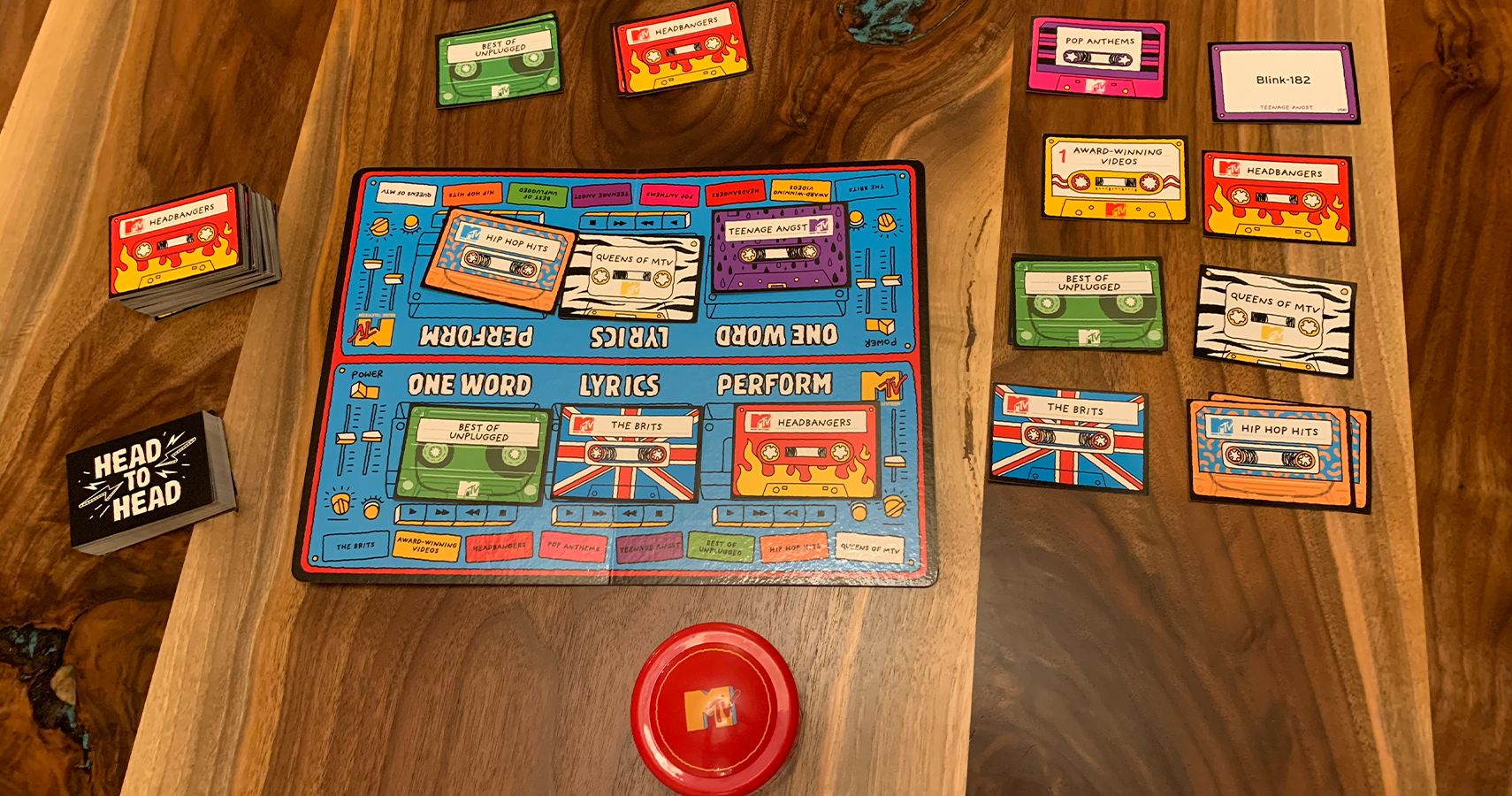 You also have the option to customize the rules, if you so desire. For instance, my party added an additional option that allowed players to actually act out a way to describe an artist, which worked especially well when I correctly guessed Shakira from my partner's belly-dancing charade.
The Golden Era
The best thing about MTV, The Throwback Music Party Game is that it expands beyond just the days of TRL, allowing for a range of different age groups to play together. Drawing Avril Lavine, Pink, or Panic! At The Disco is just as much of a possibility as drawing Bruce Springsteen, Paul McCartney, or Van Halen. The inclusivity is much-appreciated, since not everyone may have been a devout MTV-viewer with dreams of becoming the next VJ.
Music and music videos defined the golden age of MTV ("music" is in the name, after all). MTV, The Throwback Music Party Game is a wonderful game that spans the best years of the iconic music network, and will be a great addition to your family game night collection or holiday get-together.
A sample copy of MTV, The Throwback Music Party Game was provided to TheGamer for this review. MTV, The Throwback Music Party Game is now available at all major board games retailers as well as online.
NEXT: Willy Morgan And The Curse Of Bone Town Review: Leave 'Em Wanting More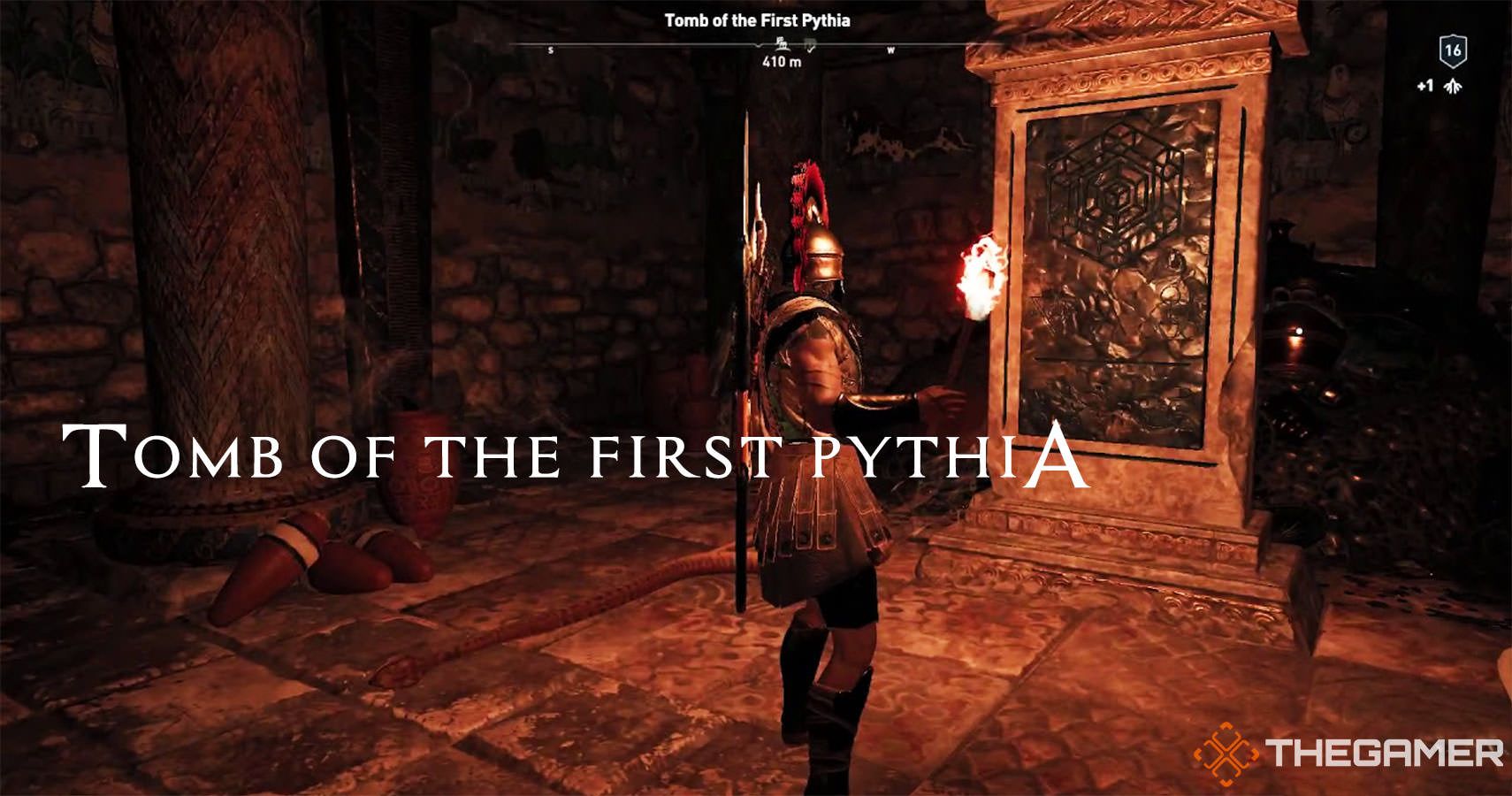 TheGamer Originals
Tabletop
Board Games
Tabletop
MTV
Sam has been writing for TheGamer since early 2018, earning the role as the Lead Features & Review Editor in 2019. The Denver, Colorado-native's knack for writing has been a life-long endeavor. His time spent in corporate positions has helped shape the professional element of his creative writing passion and skills. Beyond writing, Sam is a lover of all things food and video games, which – especially on weekends – are generally mutually exclusive, as he streams his gameplay on Twitch (as well as TheGamer's Facebook page) under the self-proclaimed, though well-deserved moniker of ChipotleSam. (Seriously…just ask him about his Chipotle burrito tattoo). You can find Sam on Twitter, Instagram, and Facebook as @RealChipotleSam.
Source: Read Full Article